The world's first zero-carbon free city is currently under construction in Abu Dhabi. Some 50,000 people will live and work in the ecologically-friendly city in the future. The investors in this showcase project have attached great importance to the ecological footprint from the very beginning. The task here was to process ready-mix and cast concrete on a job site with temperatures soaring to 50°C. The decision was made to invest in the high-performance and environmentally-friendly RM 80GO! crusher. All in all around 100,000 m3 of material had to be processed by the RM 80GO!. The recycled construction material produced in this process is reused directly on site, thus saving high transport costs at the same time. It was not necessary to adapt the RM 80GO! for the special conditions on the job site as the RM Compact Crushers are designed for high performance, even in extreme environments.
Our crushers in action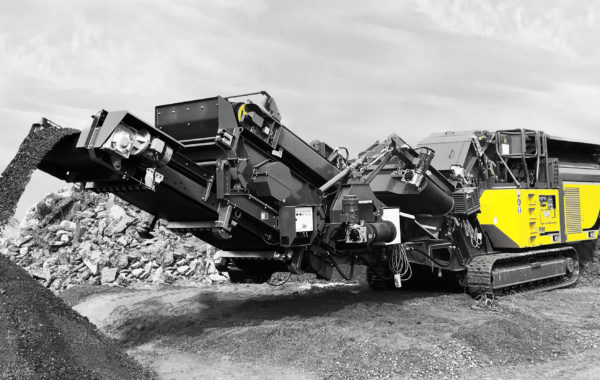 High performance and profitable – these are the characteristics which best describe the RM 90GO!. Packed with versatility it transforms all mineral materials into high-quality cubic aggregate at up to 200 t/h. Thanks to its mobility it is at home in city centres as well as in the mountains.