Marble is a popular building material in the construction industry due to its beauty, durability and versatility. This robust stone is available in a variety of colours and patterns and can be used for various construction projects indoors
and outdoors. The stone is heat and acid resistant, sustainable and requires regular maintenance to maintain its beauty.
Find out more now at RUBBLE MASTER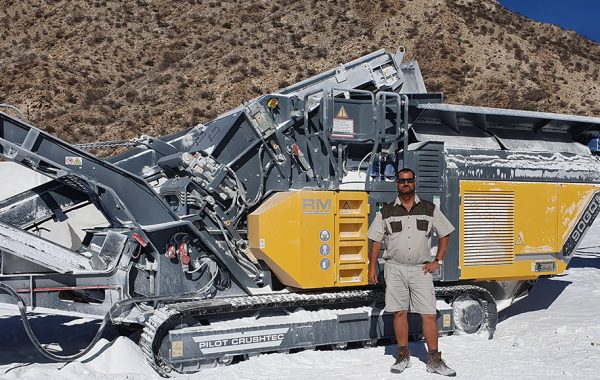 Successful in new line of business with RM
Internationally renowned White Rhino marble has become an integral part of the facade and landscaping industry thanks to its aesthetics and hardness. With the RM 90GO! the Namibian company Namagra (Pty) Ltd. successfully launched its new line of business.