RUBBLE MASTER
Welcome!

to our world
Enter the world of the market leader in mobile crushing. We open up new perspectives for you so you can shape your business environment. We specialise in a very specific sector: compact crushers which are ready for use anywhere and immediately and, thanks to their economic efficiency and
environmental relevance, are extremely popular in recycling applications and the processing of natural stone. The RM innovations have made our mobile and extremely high-performance machines the market leader in our segment.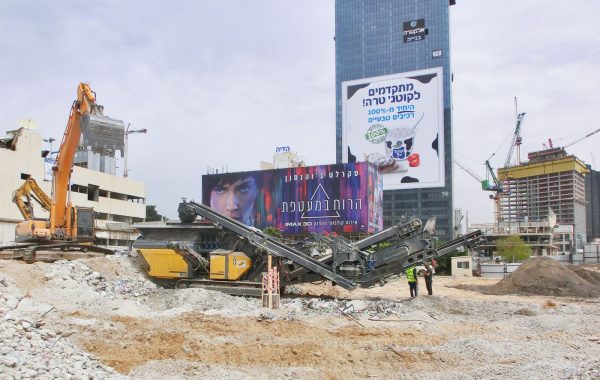 The mobile RM 100GO! impact crusher is currently processing 40,000 m³ of steel-reinforced concrete. The material will then be reused in the construction of what will be the tallest building in Israel. The impressive throughput performance in combination with the compact design were the main reasons for the RM crusher.
steinexpo 2017
30 August - 2 September

Homberg
Steinexpo
www.steinexpo.eu
Visit us at our booth #C27 and get to know our innovations
Libramont 2017
28 - 31 July

Libramont
Libramont Fair
www.foiredelibramont.be
Visit us at our RM booth #82-02 and get to know our innovations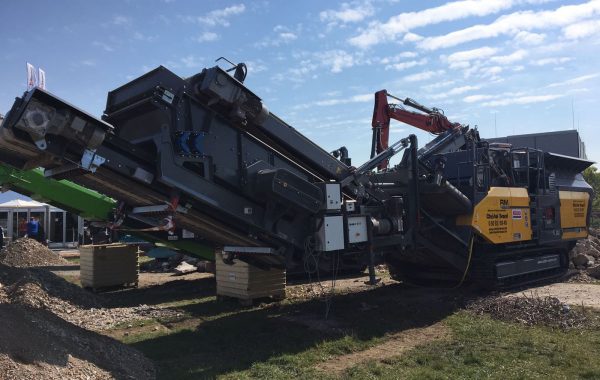 The RM 120GO! was shown in operation for the first time in combination with the new RM GO! SMART optimisation and service tool at Recycling Aktiv. This expansion of service will guide customers in the future when optimising throughput and troubleshooting.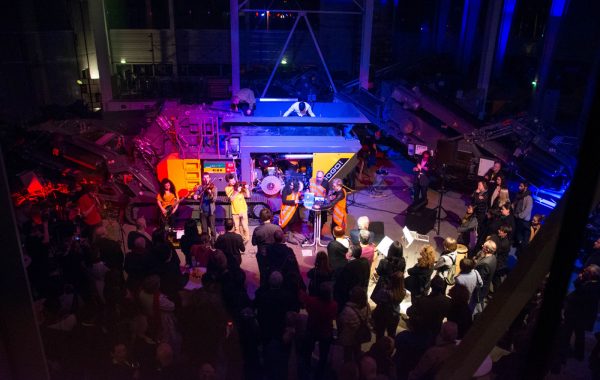 Over 250 visitors experienced a sensational "Long Night of Art" at RUBBLE MASTER. In collaboration with the Anton Bruckner Private University, Volkmar Klien, composition professor at the university, and RM CEO Gerald Hanisch staged a unique artistic event featuring 50 performers.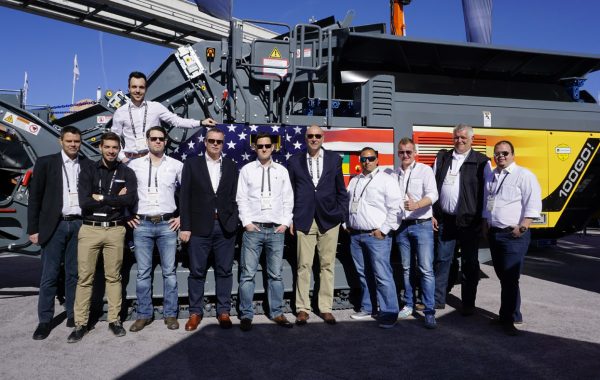 Countless visitors to CONEXPO took the opportunity to see the two crushers – RM 70GO! and RM 100GO! – together with the current innovations. The new mesh deck screen, refeeding belt and wind sifter generated a great deal of interest also among longtime customers.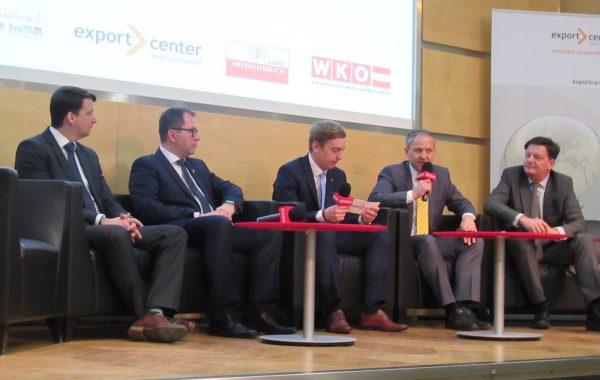 At the Upper Austrian Chamber of Commerce Africa Day the focus was on the development of the continent and the opportunities for Upper Austrian companies. Christian Windhager, the ASM responsible at RUBBLE MASTER, shared the company's expertise in the course of a podium discussion.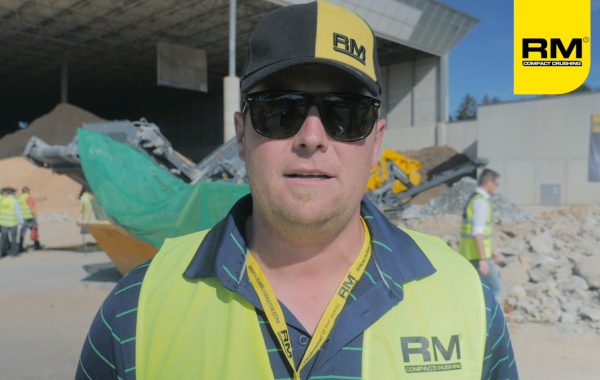 Super-efficient RM crushers
"We purchased an RM 90GO! last year for some remediation work of concrete and it's been excellent. Very little downtime and super-efficient. We couldn't be happier." – James Secord, Roughrider, Canada
Great company with great products
"RM is a great company to deal with. Excellent service, customers very happy with the machines and yeah, we couldn't be happier to be a RUBBLE MASTER dealer and look forward to working with them for many years to come!" – Brad Dewit, President of our dealer Shearforce Equipment, Canada