Quartz gravel, granite and riverbed gravel are not easy to process because high levels of quartz cause high wear. RM mobile crushers are designed for such materials: thanks to their compact size, every RM Compact Crusher can achieve high throughputs even in tight spaces, producing valuable aggregate directly on site at all times.
The crusher can therefore be ideally adapted to the each application. In addition high flexibility, the classic advantages that make RM mobile crushers and screens so profitable in processing highly abrasive rock are the compact dimensions and easy manoeuvrability that make RM machines ideal for working in the smallest spaces.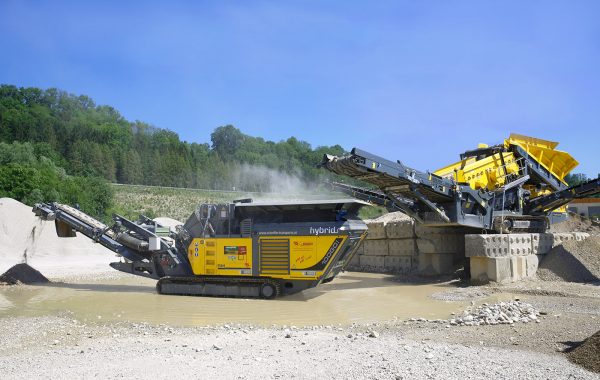 Schrefler relies on RM hybrid crusher
Demolition work and mobile recycling have been part of Manfred Schrefler's range of services since 2016; previously he was known primarily for transport and earthwork. In terms of machinery, the Upper Austrian relies on top quality and always has the very latest technology.