Waste is not only found in construction, but also in industry, for example glass, slag, bricks or ceramics. The special crushing method with the mobile impact crusher makes an RM Compact Crusher ideal for such materials as well.
Production residues or rejects are quickly turned into new and 100 % pure recycling raw material for immediate reuse. Processed ceramics, for example, are returned to production or used as a brightener in the asphalt industry.
APPLICATIONS MATERIAL OVERVIEW
Possible uses of recycled ceramics
Sports facility construction
Path chippings for gardens and landscaping
Drainage material for green roofs
Banquet fillings
stabilised trench filling material
Aggregate in building materials and
concrete production
Find out more now at RUBBLE MASTER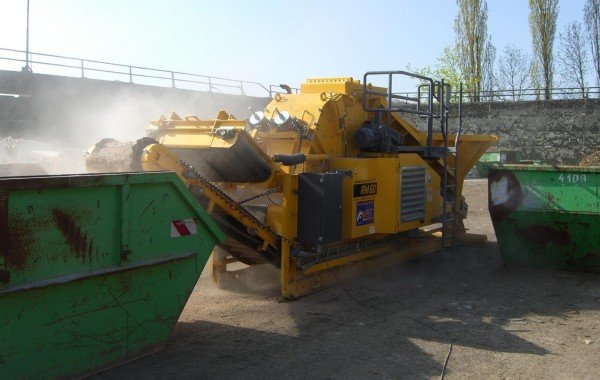 Production waste: ceramics
A company wanted to reuse its waste ceramics: the RM 60 crusher processes ceramic wet room tiles and other ceramic waste to form reusable material. Some 500 tonnes are crushed every week in 12 hours with two shifts working five days a week and earning a ton of cash.