Slate rock is a type of metamorphic rock that is formed from claystone or siltstone that has been altered underground over a long period of time under high pressure and temperature. One of the most common applications is the use of slate as roofing.
Overall, recycled slate offers an environmentally friendly and durable alternative to conventional building materials in the construction industry. Reusing slate conserves natural resources and reduces environmental impact.
APPLICATIONS MATERIAL OVERVIEW
Possible uses of recycled slate
Roof cladding
Façade cladding
Garden and landscaping
Floor and stair covering
Wall cladding
Find out more now at RUBBLE MASTER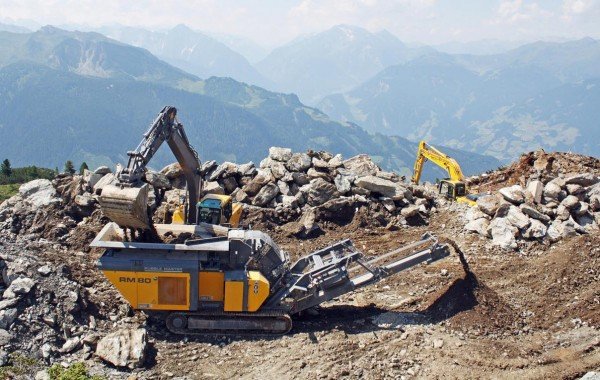 Tyrolean primary rock at 2,200 metres
Making it up the steep route to the job site of the RM 80GO! even in a car is tough going. However, the crawler gear of the RM Compact Crusher makes light work of the task. The job here is to crush Tyrolean primary rock at a height of 2,200 metres in the
Slate
An Austrian civil engineering company was contracted to process 20,000 t of slate rock for the mountain reservoir of a snow-making facility. The machinery consisted of an RM 80GO! and RM TS3600. This solution produced 1,200 t of finished aggregate on a daily basis.