In many cases, a hybrid system pays for itself within a short time. However, we do not want to provide you with generalised figures; it's better if we can show you how much you can save in the work that you actually do.
Taking into consideration the volume of material processed each year, the average throughput as well as the diesel price, electricity price and the frequency of use of the diesel engine, we can calculate a comparison between hydraulic drive, direct diesel drive and hybrid drive systems.
RM 100GO! Calculate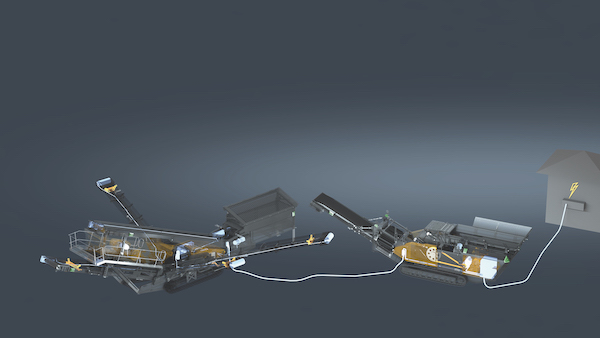 One drive system. Two machines.
Using a 125 A power socket on the crusher, RM enables power to be supplied to upstream or downstream machines. The crusher's powerful generator outputs sufficient power for additional machines without the need for an additional diesel drive. This results in a reduction in fuel consumption thanks to the higher efficiency. In addition, only one machine needs to be refuelled. An electric-driven screen reduces noise levels, as well as maintenance costs.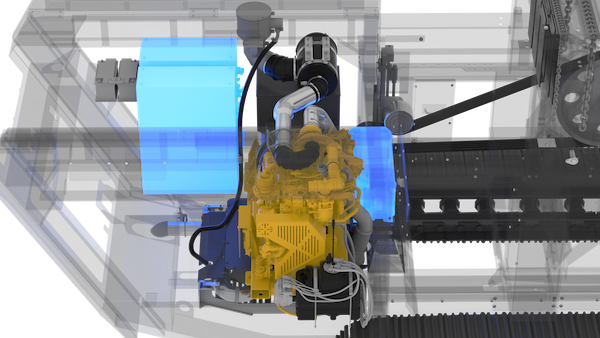 Low fuel consumption. Efficient maintenance.
If you check out the different types of drive system available for crushers and screens, you will find there are many different drive technologies and concepts, each of which has different advantages and disadvantages. RM Group's hybrid drive offers impressive system efficiency, low service costs and low diesel consumption. Here is a brief overview of the various types of drive system available in the industry: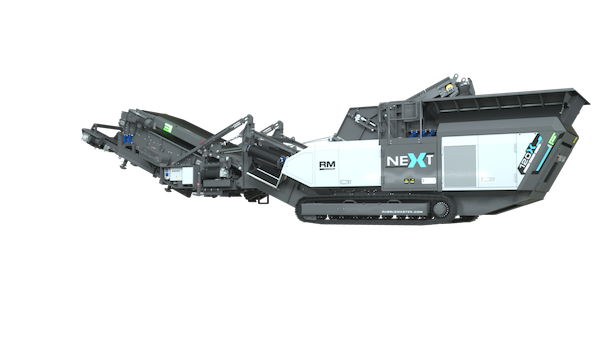 Lowest total cost of ownership. Years of reliable operation.
It's the initial investment cost that often stands out, especially during sales discussions. While a hydraulic-powered system looks like the best option at first glance due to its lower sales price, closer analysis soon reveals that a hybrid drive system is more cost-effective after just three years. Get an overview of the total costs of a hybrid crusher here.