"My most important asset are my employees", says Manfred Schrefler, founder and managing director of Manfred Schrefler GmbH. And he knows how to inspire his 70 or so employees: "You just have to make sure you keep everything up-to-date. We work with machines that are at the cutting edge of technology, and that is what people like. Of course, you have to invest something, but work is much more fun and with less downtime you also save costs!". Schrefler would never have considered a crusher other than a RUBBLE MASTER with the latest hybrid technology.
When he founded the company in 2011 at the age of 36, he never thought that he would ever own an RM crusher. In 2016, the company succeeded in entering the recycling market by renting mobile RM crushers and screens. Schrefler has been operating his own RM 100GO! Hybrid in Neuzeug near Steyr since spring 2019. Recycling now accounts for approx. 30 % of his turnover. Depending on the application, he combines the mobile crusher with the robust RM HS5000M pre-screen, or uses the crusher on its own. Thanks to the flexibility of RUBBLE MASTER systems, Schrefler can process concrete, asphalt and C&D waste as well as natural stone, gravel and excavated material.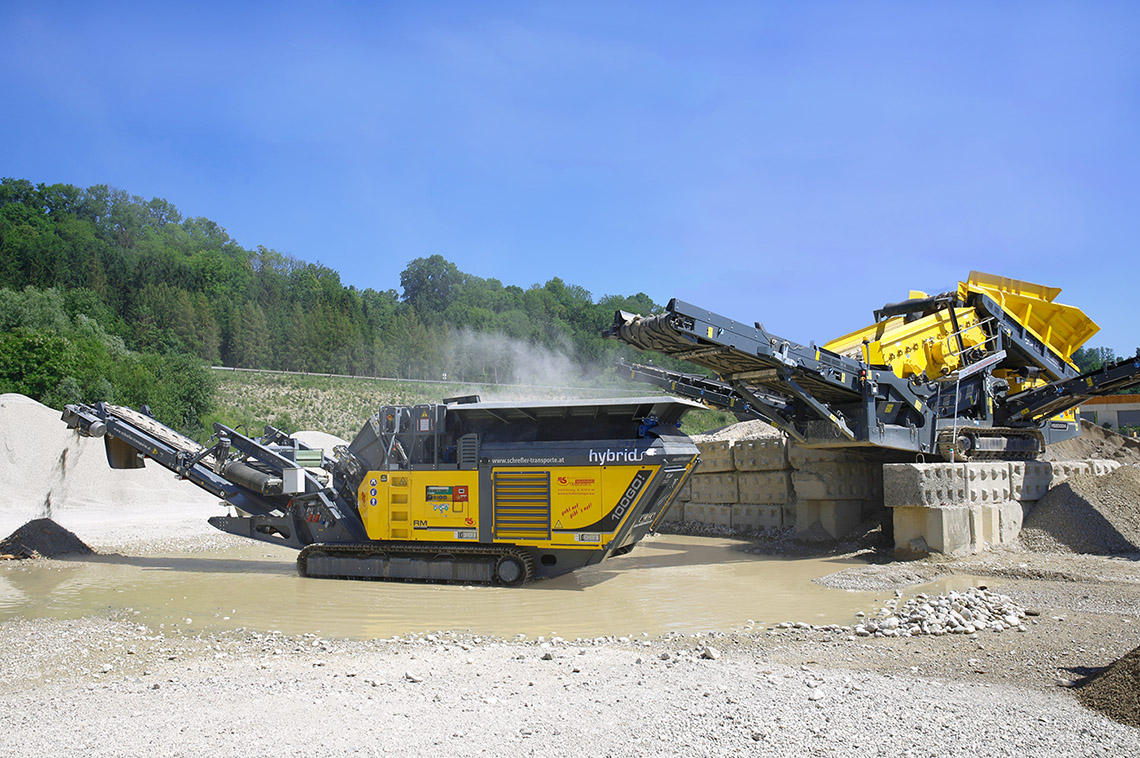 New hybrid technology saves costs
Anyone working with RM crushers knows how flexible they are for processing different materials and also for handling different construction site requirements. With hybrid technology, RM is going one step further and giving the user even more on-site advantages and flexibility: "When we crush using electric power, we manage even lower noise levels, which gives us a great advantage on inner-city construction sites," says Schrefler. Emission standards also play a role: "With regard to emission regulations, with the RM 100GO! Hybrid and its Tier 4f/ stage IV engine we are among the best. Also, even though the new RM crusher is really great with its low fuel consumption, when I think about how diesel prices are developing compared to electricity, I can recycle cheaper with an electric-powered hybrid crusher."
The company owner's enthusiasm for technology and years of cooperation with RUBBLE MASTER led to joint tests using RM prototypes. The new RM MSC8500e hybrid screen, launched as a RUBBLE MASTER exclusive at the bauma 2019 trade fair in Munich, had also been evaluated and tested extensively by Schrefler. With a starting material of 0/500 mm gravel, the RM hybrid crusher shown here crushes to 0/63 mm while the RM HS5000M and RM MSC8500e screen the fractions 0/4, 4/8, 8/16, 16/32 and 32/70.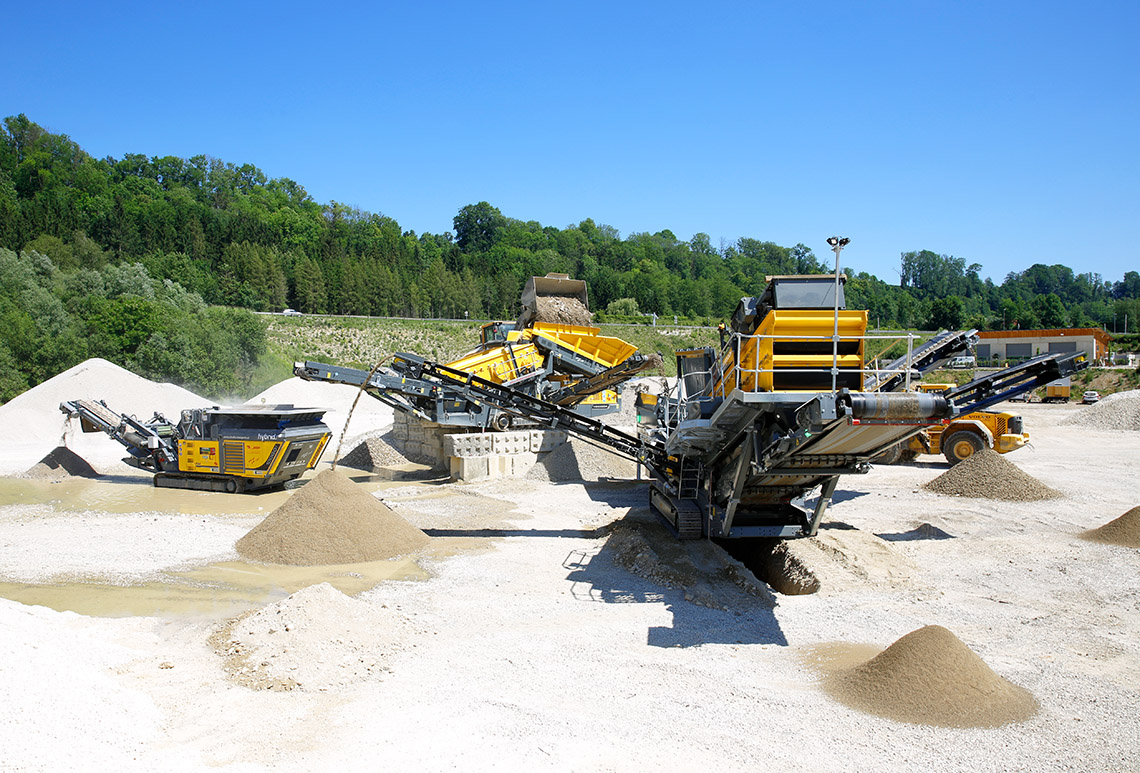 Our crushers in action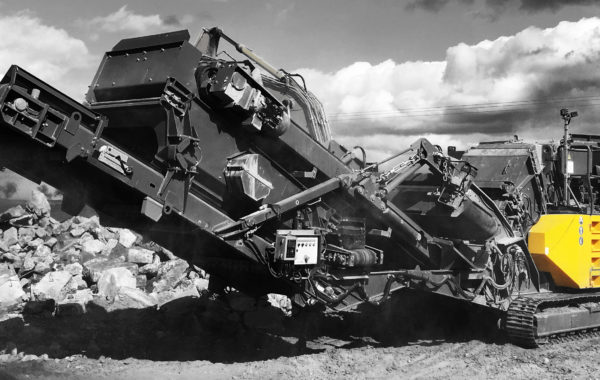 The RM 100GO! is the star among the mobile crushers – a mobile power pack for every application. It is ready for action within minutes and can handle a wide variety of materials extremely quickly. Weighing in at only 29 t when empty, it crushes up to 250 tonnes of material per hour.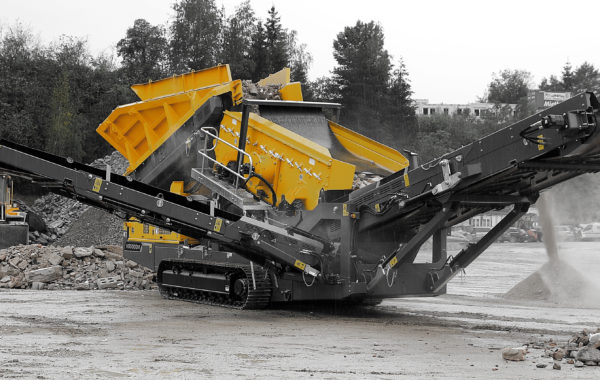 Tracked coarse material screening plants in the RM HS series can process various feed materials such as blasted rock, bulky demolition material and asphalt. All screens in the HS series are extremely robust and high-output. Thanks to their enormous throughput they minimise material handling.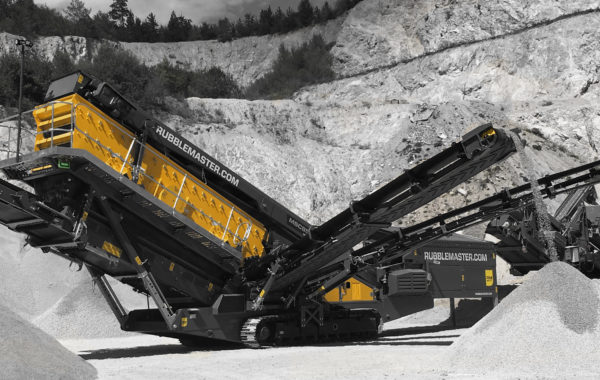 Produce up to five fractions in a single pass – that is what the RM tracked MSC series screens can do to give you a decisive advantage in the market. Depending on requirements, you can use 2-deck or 3-deck machines in quarries, for gravel and sand or for rubble.