RUBBLE MASTER
Welcome!

to our world
Enter the world of the leading mobile crusher manufacturer. Based in Austria, we manufacture class leading impact crushers. Size, performance and efficiency are key to the success of our customers. We specialize in a very specific sector: compact crushers that are ready for use anywhere, immediately and,
thanks to their economic efficiency and environmental relevance, are extremely popular in recycling applications and the processing of natural stone. With our RM innovations, we offer users mobile, high-performance machines as the market leader in our segment.
As a full-service provider RM offers perfectly matched settings with just one contact person and proven 24/7 service. The RM 70GO! and the RM HS500M are the perfect combination for processing asphalt in Florida. The two machines score with lowest costs per ton and best performance.
The screens in the RM HS series are durable, robust and high-performance machines. In Florida the RM HS5000M proves once more how efficient it screens topsoil. Therefore, the customer receives a first-class material quality and can re-use it again immediately.
The integrated RM wind sifter helps the RM 100GO! achieve an even higher final aggregate quality, creating a new area of application for the recycling sector. Thanks to this cost-effective and efficient solution, it is also possible to obtain a higher market price for the recycled material.
Efficient crushing at minimum cost is no problem with the diesel-electric powered RM 120GO! It processes concrete effortlessly into high-quality final aggregate within 10 minutes of arrival. True to the motto: Go for it – Start – Earn money.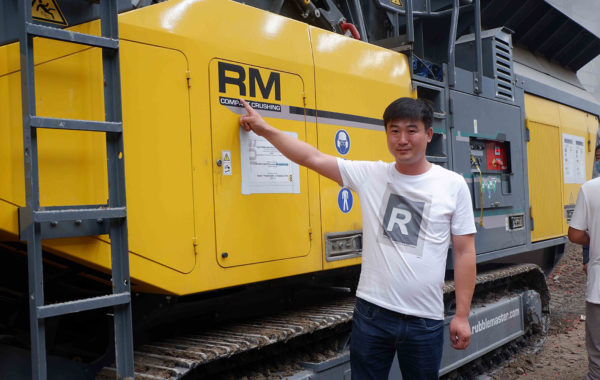 In June 2020, an RM 120GO! mobile crusher was delivered to Henan Province, China, to process limestone for road construction. Impressed by the great throughput and final aggregate quality, the customer went for a RUBBLE MASTER product to benefit from the excellent local service.
RM Mediaworld
Thursday, 09.07 – 09:00am & 04:00pm CEST
Harald Windner, our Key Account Managere will show you how to use the RM Mediaworld on a daily basis to support your sales and marketing process.
EXPO CONSTRUIR LATAM 2020
8 to 22 Juli 2020

VIRTUAL EXPO

www.expoconstruirlatam.com
Visit us at the EXPO CONSTRUIR LATAM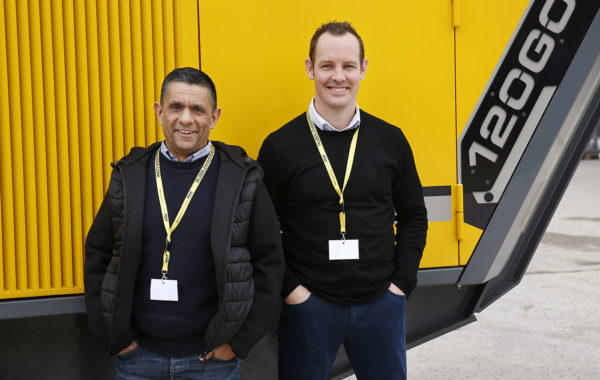 RMs are very operator friendly
"We also own an RM 100GO! that stays as a permanent fixture on site. The customer loves it, the throughput is good and it's a good crusher. The operators like it, it's not too technical. We found some of the other companies are over engineering things, so the operators struggle to use them, whereas the RMs are very operator friendly."
Craig Hore, Plant Director,
KKB Group, UK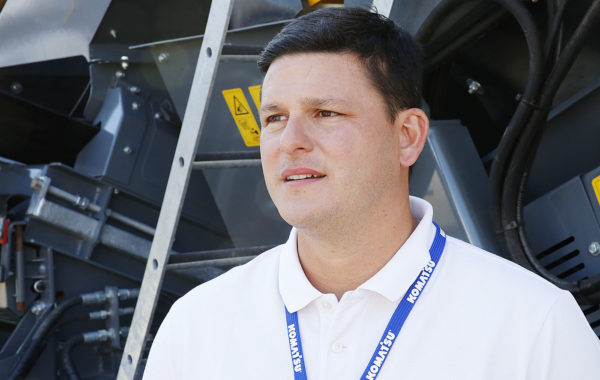 I can rely on RM
"In 2018 we bought our first RM compact crusher. Since then we are very satisfied with its performance as well as with the always available high-quality after sales service. Today, we own two RM 120GO!, a MSC post screen and three MTS stackers."
Joaquin Fernandez
Owner of TECSUL, Paraguay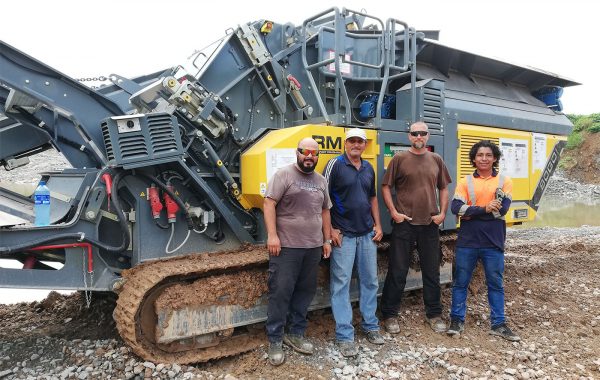 Perfect product quality
"In the past we used stationary crushers. With the RM 90GO! mobile crusher unit we achieve the perfect final material quality. The crushed cuboid grain can immediately be used for sub base in road construction, which saves us both time and money. That's simply brilliant!"
Armando Villareal, Quarry Manager,
V & G Construcciones, Panama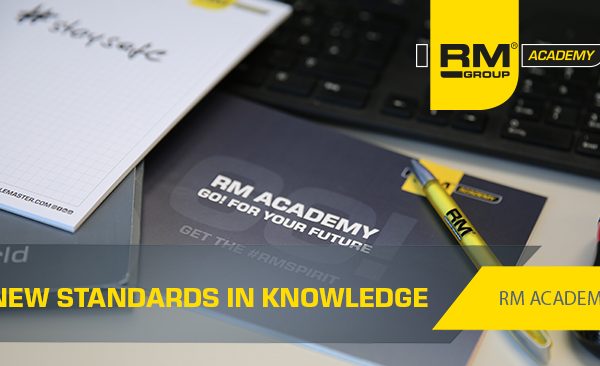 Each week a short and snappy online session is provided for the RM sales partners to live up to their full potential. The latest information about the RM products, features and benefits is shared. In an open Q&A session our partners will have enough space and time to exchange their experience.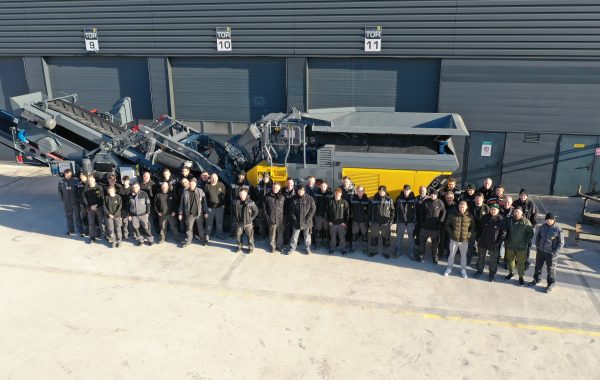 The RM Headquarters proudly looks at numerous machine jubilees at the beginning of 2020. For almost three decades, RUBBLE MASTER has been known for the highest quality and top service. Again, the RM Group sets standards in this area and extends the warrantee of the RM 120GO! to five years for new purchases.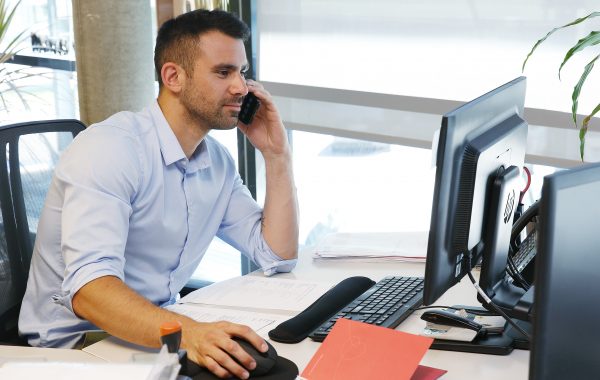 The further spread of the corona virus (COVID-19) and the associated consequences for our society and economy concern us daily.
Central Europe and thus the RM Group's two production centres are currently in the core area of the global pandemic. This requires further sharpening of the measures initiated by the RM Group.