RUBBLE MASTER
Welcome!

to our world
Enter the world of the market leader in mobile crushing. We open up new perspectives for you so you can shape your business environment. We specialise in a very specific sector: compact crushers which are ready for use anywhere and immediately and, thanks to their economic efficiency and
environmental relevance, are extremely popular in recycling applications and the processing of natural stone. The RM innovations have made our mobile and extremely high-performance machines the market leader in our segment.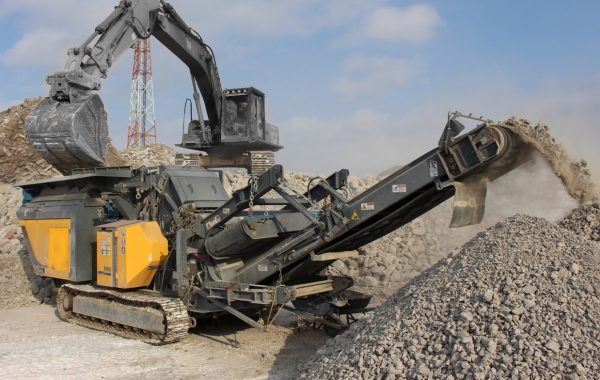 Alfred Lauzon founded Northern Paving in 1964 and entered the recycling business four years ago. He shares RUBBLE MASTER's strong focus on quality, which was one of the reasons for purchasing the RM 80GO!. He now has companies from all over south west Ontario as customers.
Mining Indonesia 2017 / Construction Indonesia 2017
September 13 - September 16.2017

Jakarta
JAKARTA INTERNATIONAL EXP
www.mining-indonesia.com
Visit us at our RM booth and get to know our innovations booth 12 outside area
steinexpo 2017
30 August - 2 September

Homberg
Steinexpo
www.steinexpo.eu
Visit us at our booth #C27 and get to know our innovations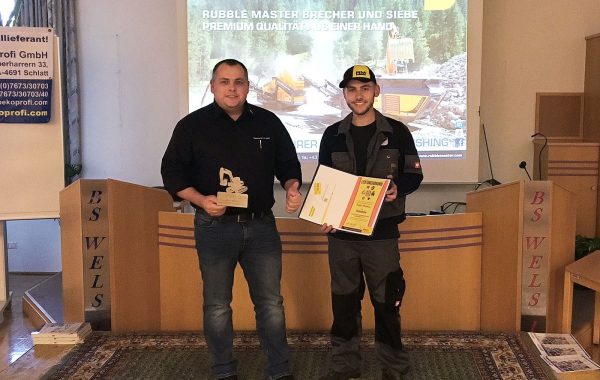 RM trainee Matthias Pichler is one of Austria's best apprentice construction machinery technicians. He took 5th place in the national apprentice competition. The best eleven apprentices overall in Austria competed against each other with tasks including turning, welding, filing and other skills.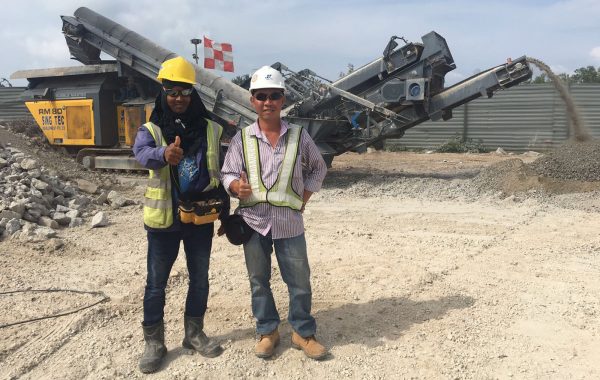 Highly efficient & versatile crusher
"I am very happy with the performance of our RM80GO! – it is a user-friendly and versatile machine for efficient concrete recycling and stone crushing with little downtime."
Mr Kelvin Ng (on the right), Site Manager, Sing Tec Development Pte Ltd, Singapore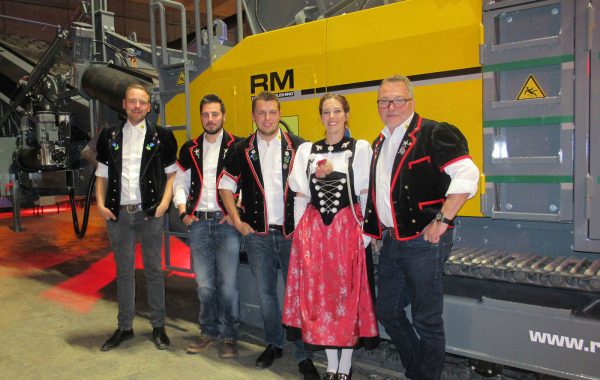 The RM Open Days and 5th anniversary celebration were held on 27-28 October at RUBBLE MASTER SCHWEIZ AG in Hasle bei Burgdorf in the canton of Bern. Customers, suppliers and other interested guests visited the new location opened in 2016 and celebrated with the team.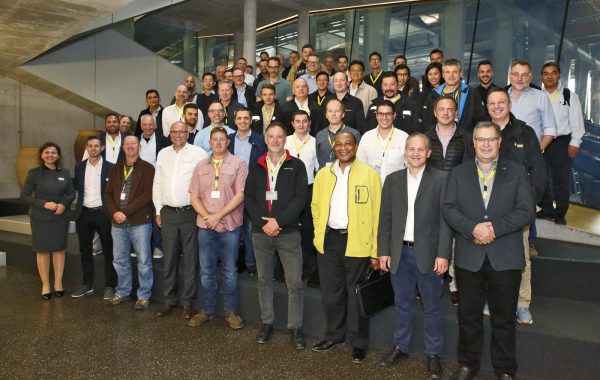 At the end of September 60 RM experts from 30 countries experienced an exciting RM Product and Service Champion Meeting. The participants discussed both the current situation and the innovations required in the future. The weekend was rounded off with the exciting Kart Trophy at the RM Headquarters.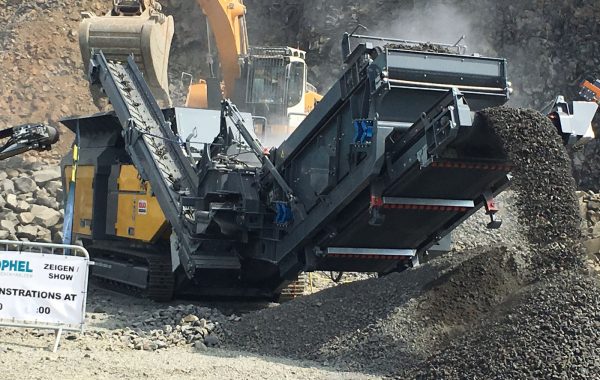 With the RM 120GO!, the RM 90GO! and numerous new developments, RUBBLE MASTER once again confirmed its pioneering role in the field of mobile processing at Steinexpo. The active pre-screen was shown live in action for the first time on the RM 120GO! and met with the enthusiasm of our technophile German customers.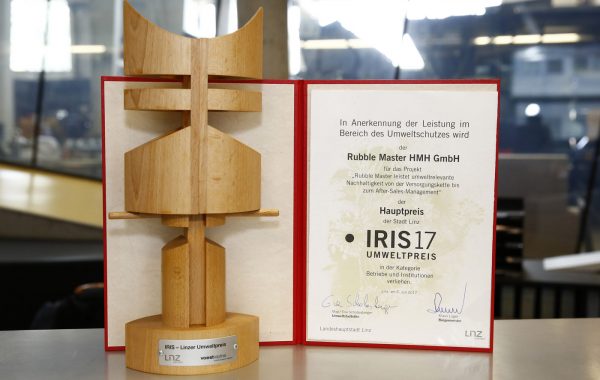 The IRIS environment price was awarded by the City of Linz to RM on 06 July 2017 in the category "Companies and Institutions". They were particularly impressed with the innovative business idea with which RM crushers have been contributing actively to environmental protection for more than 25 years as well as sustainability in relation to the environment.