RUBBLE MASTER
Welcome!

to our world
Enter the world of the leading mobile crusher manufacturer. Based in Austria, we manufacture class leading impact crushers. Size, performance and efficiency are key to the success of our customers. We specialize in a very specific sector: compact crushers that are ready for use anywhere, immediately and,
thanks to their economic efficiency and environmental relevance, are extremely popular in recycling applications and the processing of natural stone. With our RM innovations, we offer users mobile, high-performance machines as the market leader in our segment.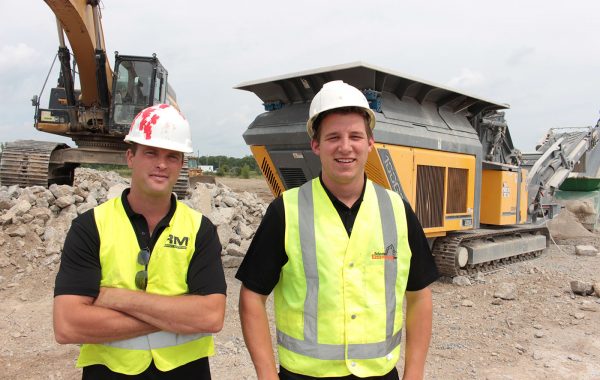 Schouten Excavating is the best example of hard work paying off: The Canadian business began by tackling general excavation, property line clearing and some farm demolition with a single excavator. Today, they own an RM 100GO! and are very successful in demolition and concrete processing.
ConExpo 2020
10 to 14 March 2020

Las Vegas, NV

RM at ConExpo 2020
Visit us at the ConExpo 2020 in Las Vegas, NV.
AED Summit
14 to 17 January 2020

Chicago, IL

RM at AED 2020
Dealer territories available! Meet us at the 2020 AED Summit in Chicago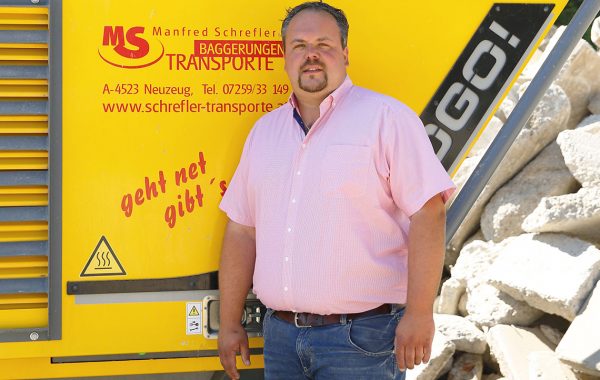 Solution oriented as part of the RM philosophy
"I feel a close connection to RM because we have grown together and have always been given support. It doesn't matter what your question is, they can always suggest a solution!"
Manfred Schrefler, Founder and Managing Director of Manfred Schrefler GmbH, Austria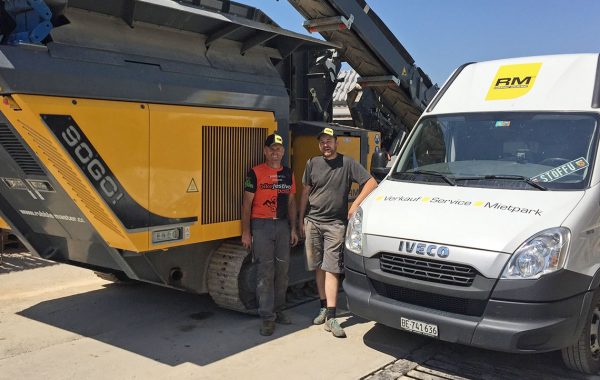 The perfect all-round package
With RUBBLE MASTER, you just know that everything is going to work smoothly. Operator training is an absolute must. Here, operators are trained to operate the machines perfectly. Even the smallest problems are solved straightaway by the service team.
Armin Mitterer, Equipment Operator, Gebr. Stöcklin & Co. AG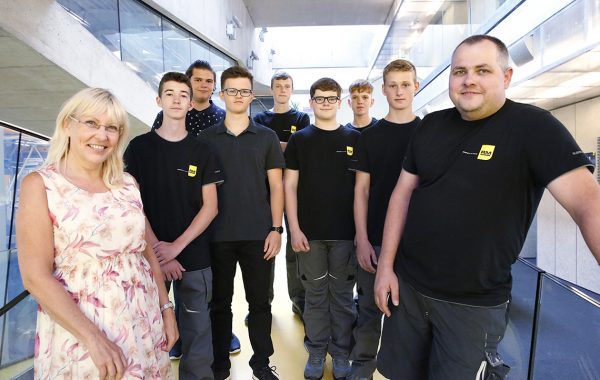 Every August, the RM Family is always happy to welcome new apprentices. An exciting and thrilling time lies ahead of the newcomers, during which they will acquire not only professional skills, but also knowledge for life.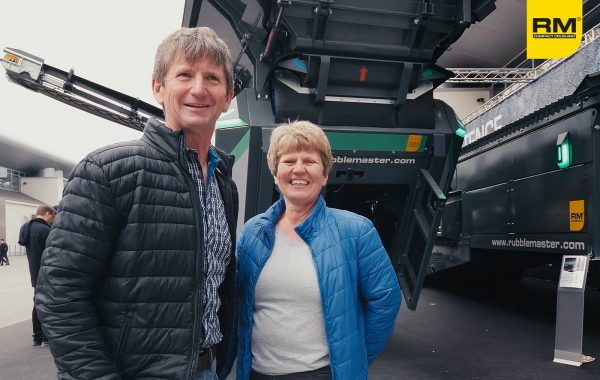 Costs covered quickly
What was great about getting this crusher was that my wife opened a special account to keep track of our expenses: repairs, how much diesel we need, all the costs. After three quarters of a year she closed the account again, which was great. I've still got my wife, and the crusher as well!
Konrad Götz, Managing Director, and his wife Claudia Götz, Konrad Götz GmbH, Germany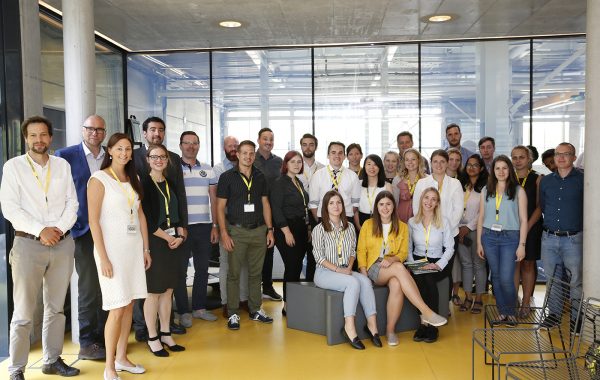 The presentation of the results of the research project run jointly by RUBBLE MASTER and the Johannes Kepler University Linz (JKU) Institute for Integrated Quality Design (IQD) provided insight into possible future developments at RM. The interdisciplinary cooperation of the research institute with RM was a complete success on all sides.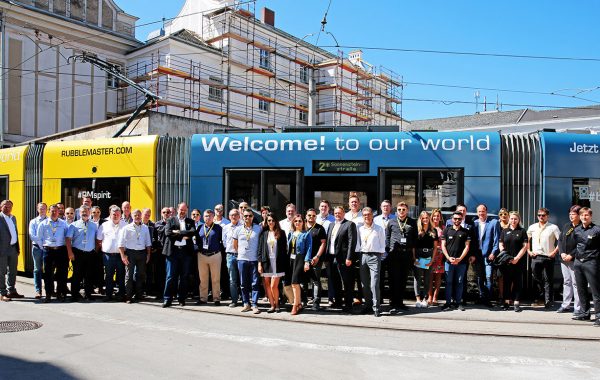 For Suppliers Day and the Summer Opening 2019, RUBBLE MASTER once again opened the doors of its headquarters to offer a colourful programme of events. Highlights included presentations by experts on RM products, interviews with suppliers who had some interesting input and a colourful party for the whole family.