RUBBLE MASTER
Welcome!

to our world
Enter the world of the leading mobile crusher manufacturer. Based in Austria, we manufacture class leading impact crushers. Size, performance and efficiency are key to the success of our customers. We specialize in a very specific sector: compact crushers that are ready for use anywhere, immediately and,
thanks to their economic efficiency and environmental relevance, are extremely popular in recycling applications and the processing of natural stone. With our RM innovations, we offer users mobile, high-performance machines as the market leader in our segment.
Murtal plant hire in the Austrian province of Styria has a fleet of more than 80 different rental trucks, construction vehicles and machines. Their new business sector: mobile recycling. RUBBLE MASTER supplied the enterprising Styrian company with a mobile crusher and screen unit as well as the know-how needed to successfully build up their new business sector.
Bauma China
27 - 30 November

Shanghai | China
Messe Muenchen GmbH
www.bauma-china.com
Visit us at Bauma China! Booth: E6.100
SIM 2018
17. - 19. October

Clermont-Ferrand | France
RPI
www.expositionsim.com
Visit us at SIM 2018 Booth: SIM 2018!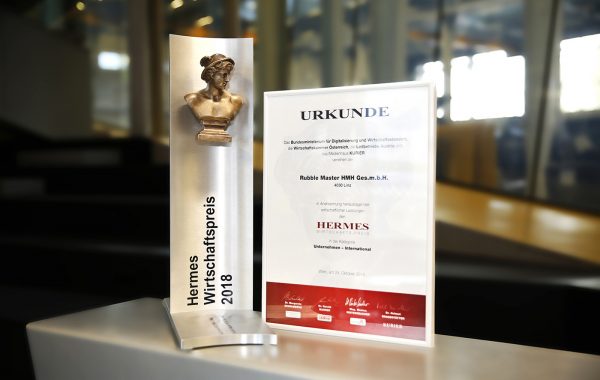 The HERMES business award is the annual prize for the most successful company in Austria. The HERMES jury chose RUBBLE MASTER as the winner in the International category based on key performance indicators.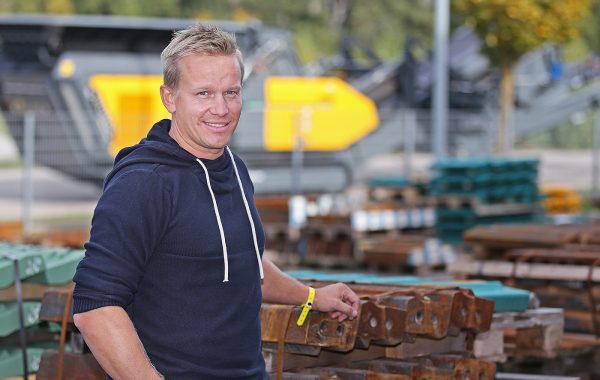 In matters of service RM is market leader
"RUBBLE MASTER is the market leader in service. It is not something that you can take for granted, that the wear parts you ordered the day before are then delivered the very next day. RM is a leader in all areas, in terms of quality and service."
– Hannes Kutzer, Construction Manager, Halbeisen & Prast KG, Austria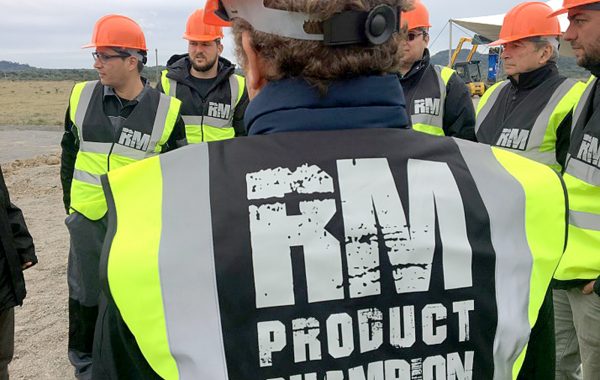 The RM Product Champions in China and South America met during two regional PC meetings to exchange experiences and strategies for the future. With their strong ties to the RM brand, they are the first point of contact at each dealer, ready to provide expert advice.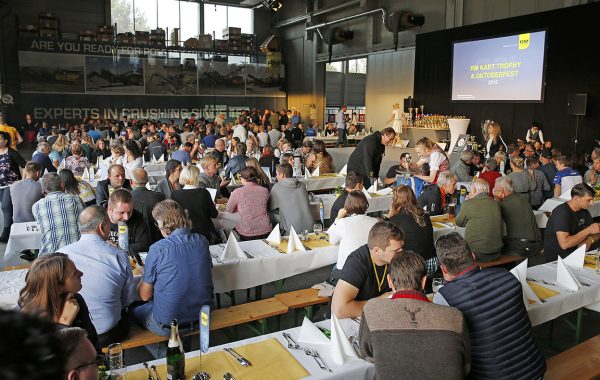 Customers, sales partners and employees took part in the RM Kart Trophy or looked on as enthusiastic spectators. Numerous long-standing customers were also present and took the opportunity to exchange ideas, find out the latest news and celebrate together with around 400 guests at the RM Oktoberfest.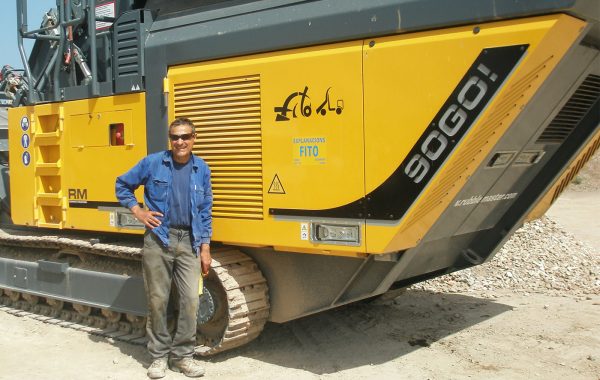 Tapping full potential through RM service
"We have been working with RM impact crushers for 15 years because they are so easy to operate and ready for use extremely quickly. Additionally, we know that we can rely on RM Lifetime Support at all times. Thanks to the RM 24/7 service, product training and active contact with our RM dealers we can tap the full potential of the crusher." – Ramón Fitó, owner Excavacions I Transports Fitó, S.L., Spain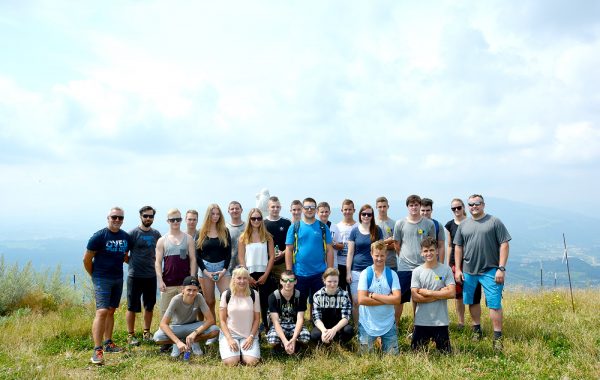 RUBBLE MASTER has been training apprentices for nearly 20 years. On 6 August we welcomed our four new apprentices who started their careers at RM. On their second day they were already heading out on the annual apprentice outing with 12 RM apprentices and the two instructors.