RUBBLE MASTER
Welcome!

to our world
Enter the world of the leading mobile crusher manufacturer. Based in Austria, we manufacture class leading impact crushers. Size, performance and efficiency are key to the success of our customers. We specialize in a very specific sector: compact crushers that are ready for use anywhere, immediately and,
thanks to their economic efficiency and environmental relevance, are extremely popular in recycling applications and the processing of natural stone. With our RM innovations, we offer users mobile, high-performance machines as the market leader in our segment.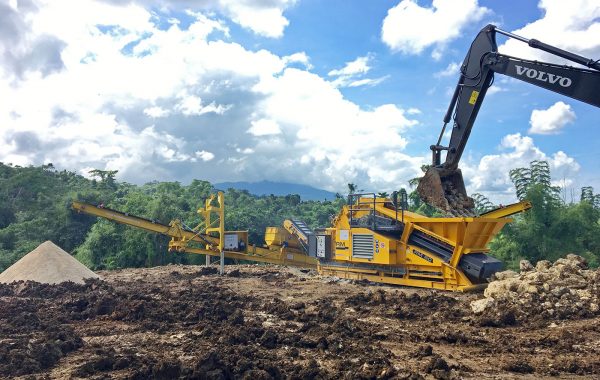 MRMJ Earthmovers Inc. in the Philippines is now equipped to enter a new business sector with RUBBLE MASTER: mobile processing. An RM service technician even came especially to train the customer's personnel and make sure both machines were set up perfectly to start operation.
Bauma China
27 - 30 November

Shanghai | China
Messe Muenchen GmbH
www.bauma-china.com
Visit us at Bauma China! Booth: E6.100
SIM 2018
17. - 19. October

Clermont-Ferrand | France
RPI
www.expositionsim.com
Visit us at SIM 2018 Booth: SIM 2018!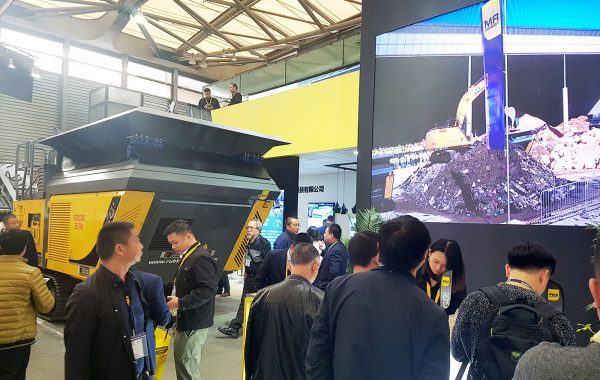 2018 was another year of expansion at RUBBLE MASTER. The 100% acquisition of Maximus, expansion of the RM Family with new dealerships and the première of Tianjin RUBBLE MASTER Technology Corp at the bauma China trade show were just some of the highlights.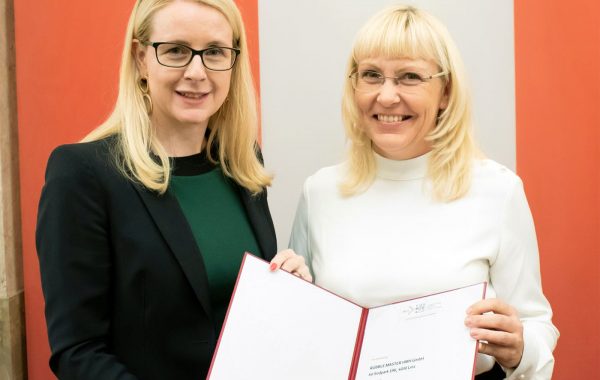 RM apprentices are offered an international internship as part of their training at RUBBLE MASTER. Engineering apprentice Carmina Kleiß recently travelled to Northern Ireland for two weeks. RM has won an award for the professional way in which they organise their international internships.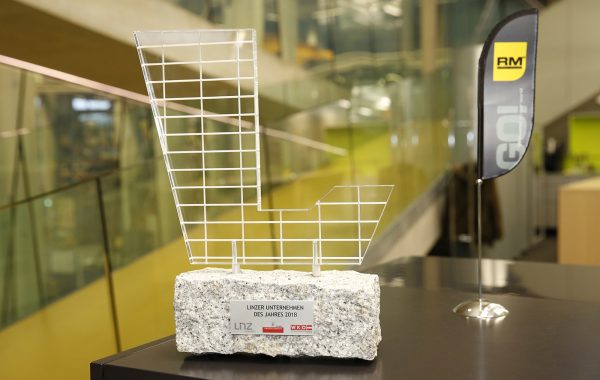 RUBBLE MASTER was named Linz Company of the Year in the Innovation & Export category on 19 November 2018. Following the Austrian Export Award and the Hermes Business Award, this is the third export accolade scooped up this year by the successful company.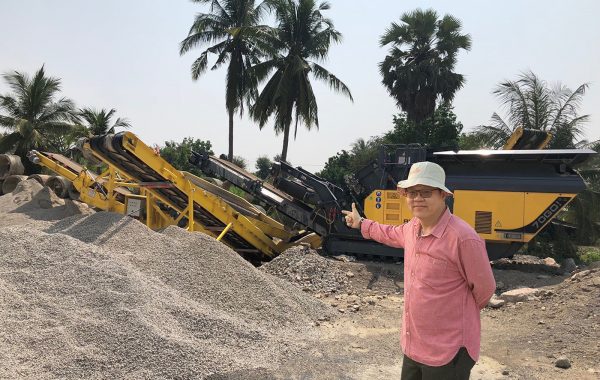 Impressed with throughput and compactness
"RM convinced me with its high product quality, high throughput and compactness. Because it is so compact, an RM crusher is easy to manoeuvre and easy to feed. That's why you can use one of these crusher units with total flexibility on a variety of construction sites."
Khun Chawachote Wangmontree, Managing Director of Sinsupanan Co., Ltd., Thailand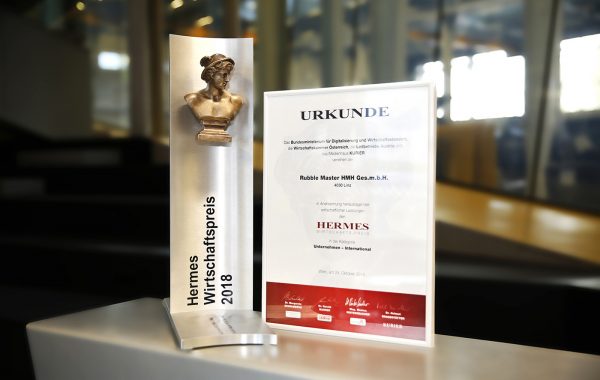 The HERMES business award is the annual prize for the most successful company in Austria. The HERMES jury chose RUBBLE MASTER as the winner in the International category based on key performance indicators.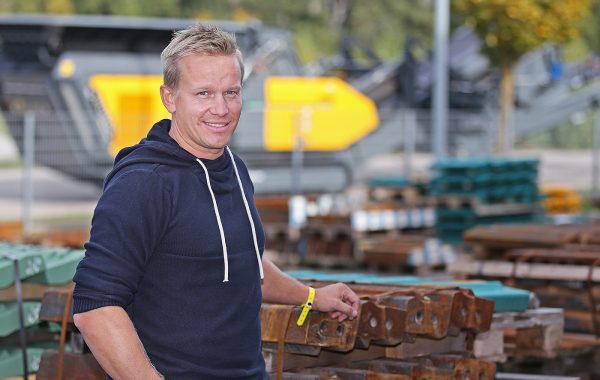 In matters of service RM is market leader
"RUBBLE MASTER is the market leader in service. It is not something that you can take for granted, that the wear parts you ordered the day before are then delivered the very next day. RM is a leader in all areas, in terms of quality and service."
– Hannes Kutzer, Construction Manager, Halbeisen & Prast KG, Austria