RUBBLE MASTER
Welcome!

to our world
Enter the world of the leading mobile crusher manufacturer. Based in Austria, we manufacture class leading impact crushers. Size, performance and efficiency are key to the success of our customers. We specialize in a very specific sector: compact crushers that are ready for use anywhere, immediately and,
thanks to their economic efficiency and environmental relevance, are extremely popular in recycling applications and the processing of natural stone. With our RM innovations, we offer users mobile, high-performance machines as the market leader in our segment.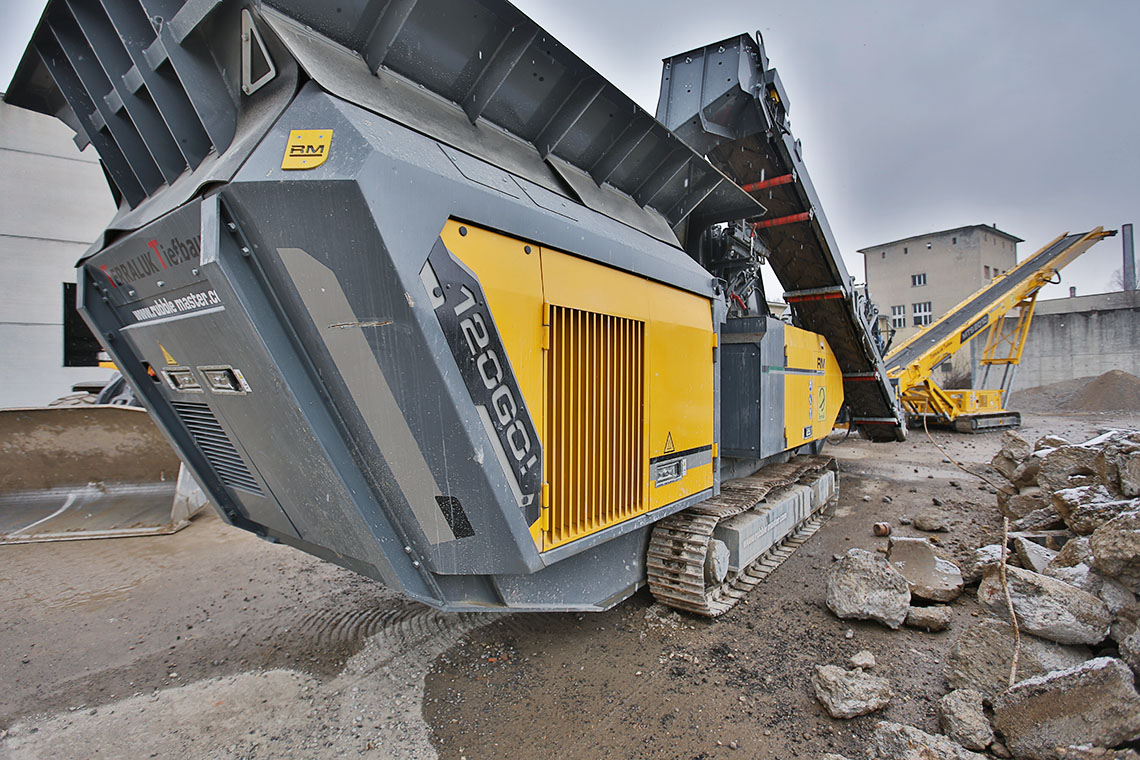 The RM 120GO! effortlessly undercuts the strictest environmental regulations in Basel. The figures are impressive: 90 % of the processed material is used again. That saves 40 % of truck journeys. Its low diesel consumption also impressed the customer.
Bauma China
27. - 30. November

Shanghai | China
Messe Muenchen GmbH
www.bauma-china.com
Visit us at Bauma China!
INTERMAT ASEAN
6. - 8. September

Bangkok | Thailand
INTERMAT
asean.intermatconstruction.com/
Besuchen Sie unseren Händler Watkinson!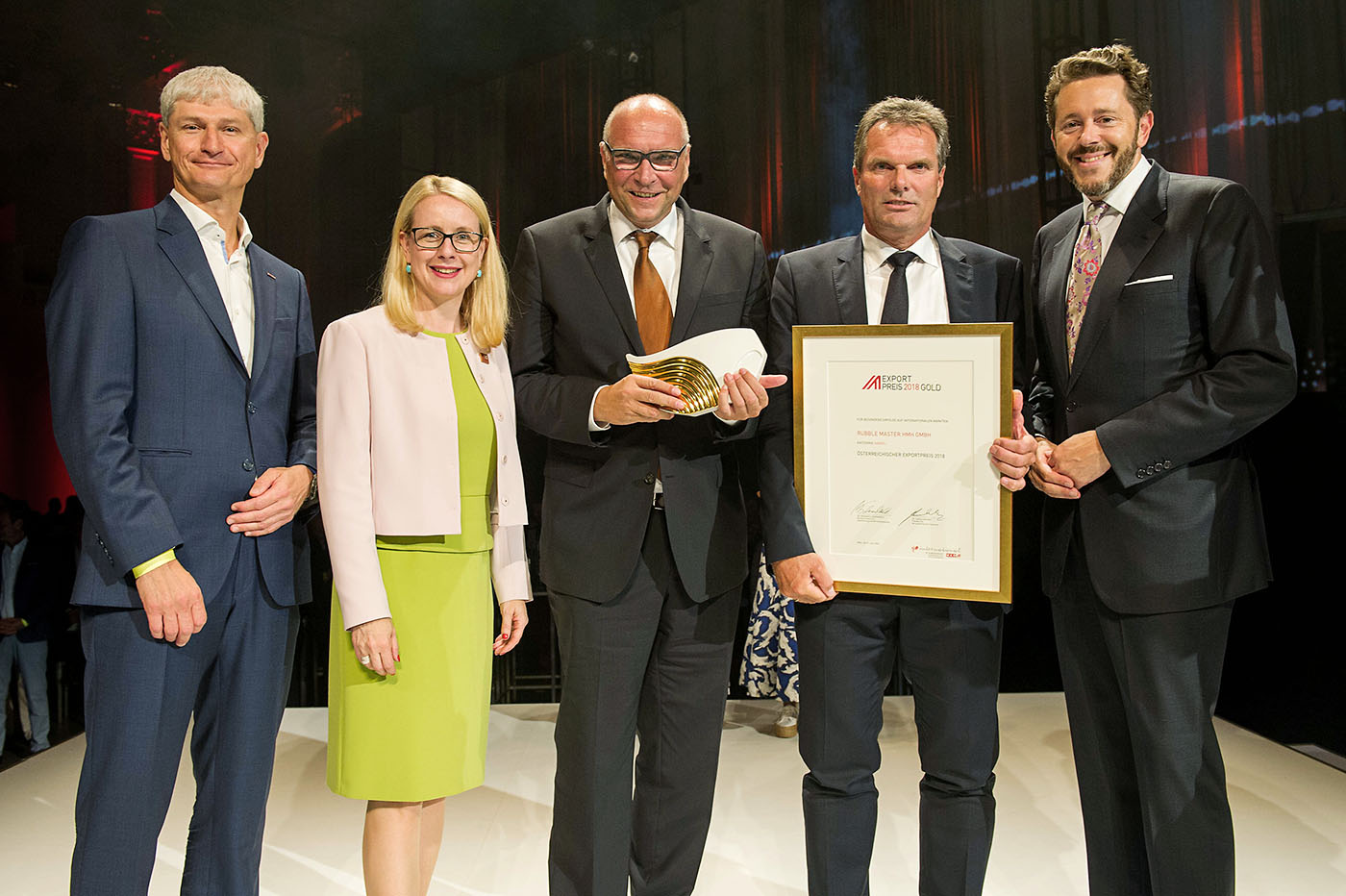 RUBBLE MASTER on the road to victory. Winning the acclaimed Austrian Export Prize – which the Austrian Chamber of Commerce has been awarding to successful companies for the past 24 years – highlights their success. Both the managing directors are clear about the reason: "We have the best team in the industry".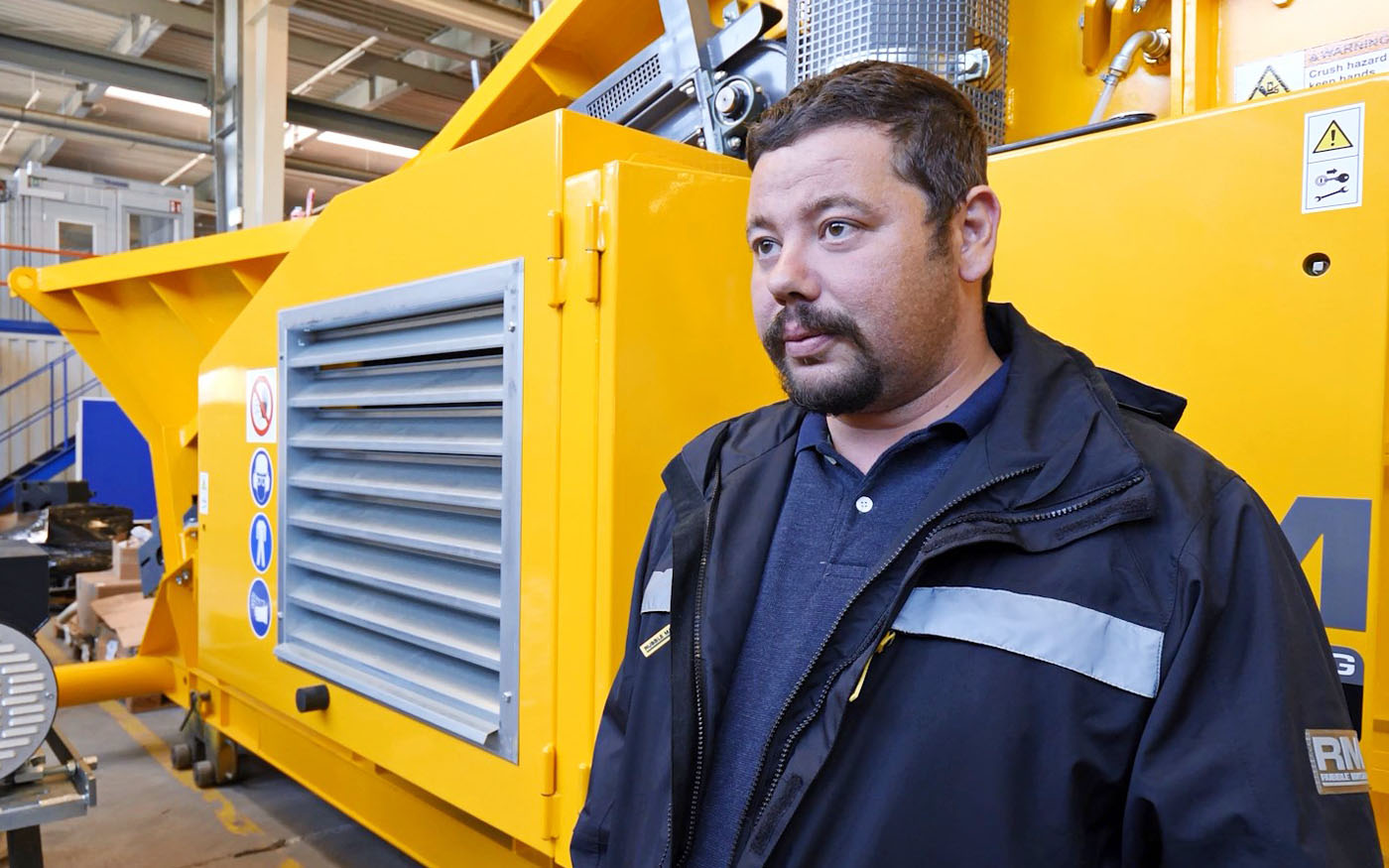 Innovations by RM make your working day easier
"RM crushers are unique on-site thanks to their efficiency, low fuel consumption and flexible working position. Regardless of whether on an incline or on top of a hill,
RM crushers deliver maximum performance. That is a huge advantage, especially when working in rough terrain." – Ahmet Cihan Colpan, Product Group Manager, SiF, Turkey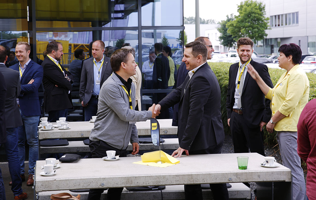 For the third RM Suppliers Day around 65 suppliers took up the invitation to come to RM Headquarters. Following a cultural welcome to the Lentos Museum of Modern Art in Linz, the afternoon was spent in workshops. The day was rounded off at a party with the RM Team.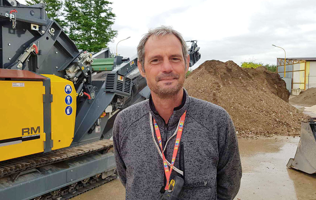 Compared to others, RM is the number 1
"I tried out many brands when choosing my crusher. RM convinced me with its high product quality, high throughput and compactness. As a result, the crusher is easy to manoeuvre, easy to feed, and can therefore be used flexibly on different job sites." – Pasquale Alfieri, Italy, Equipment Fleet Manager, Alexis Appalti S.R.L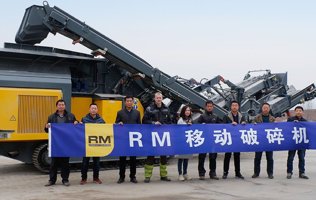 RM has founded Tianjin RUBBLE MASTER Technology CO., Ltd – a new sales subsidiary in China. RUBBLE MASTER already has experience in the Chinese market and the RM Team together with other RM dealerships will look after customers in China. Initial successes have already been achieved.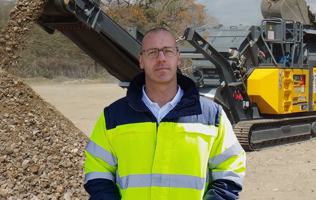 High throughput with perfect, cubical aggregate
"The quality of the final aggregate is extremely important to RCD. The compactness and efficiency of our RM crusher enables us to provide this perfect cubical aggregate also mobile on different construction sites." – Paulo Biscaia, Portugal, Technical Director, RCD – Resíduos de Construção e Demolição SA