RUBBLE MASTER
Welcome!

to our world
Don't Part with Your Profits!
Turn Your Stockpiled Waste into Dollars
RUBBLE MASTER offers a range of top-quality, high-performance mobile crushing and screening solutions for recycling, demolition, quarrying, mining, and contracting applications. RM's all-mobile equipment meets the highest specifications for mobility and versatility, both on-site and on-road.
Enter the world of the global market leader in mobile compact crushing. Let RUBBLE MASTER open up new perspectives for you, find new ways to shape your business, and help you take advantage of new and lucrative niches.
As a full-service provider RM offers perfectly matched settings with just one contact person and proven 24/7 service. The RM 70GO! and the RM HS5000M are the perfect combination for processing asphalt in Florida. The two machines score with lowest costs per ton and best performance.
The screens in the RM HS series are durable, robust and high-performance machines. In Florida the RM HS5000M proves once more how efficient it screens topsoil. Therefore, the customer receives a first-class material quality and can re-use it again immediately.
This high performance HS series screen is designed to handle the most challenging applications with precision. As a tracked coarse material screening plant, it stands out thanks to technical details such as its large feed hopper, multiple-layer heavy duty belt, its high power screen box and plate feed conveyor.
Europe's largest construction trade fair once again proved to be a great success for RUBBLE MASTER. The highlight was the presentation of the RM NEXT machine generation with the new RM 120GO! NEXT and the RM MSC8500e. We present customer testimonials as well as numerous impressions of the new models and the customer event.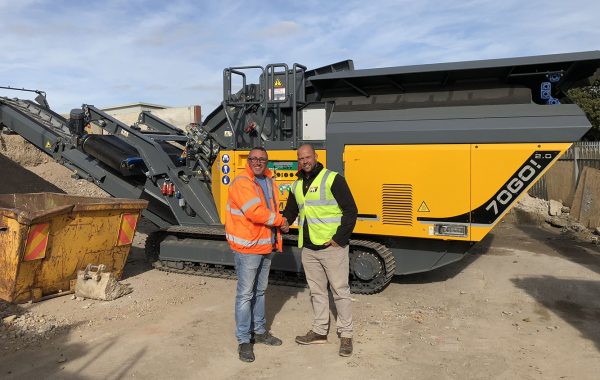 "When the machine first arrived, I was delighted at how compact it was. Then seeing it in action I knew it was what we were looking for. The speed at which it crushed C&D waste to a 1.5″- (40mm-) product that we needed was fantastic, it delivered more tons per hour and was half the footprint of our previous crusher."- Wayne Cooper, Groundwork Solutions Limited
World of Asphalt 2021
March 9-11, 2021

Atlanta, GA
AEM & NSSGA
https://www.worldofasphalt.com/
The leading asphalt & aggregate show.
ConExpo 2020
10 to 14 March 2020

Las Vegas, NV

RM at ConExpo 2020
Visit us at the ConExpo 2020 in Las Vegas, NV.
RUBBLE MASTER recently announced the addition of THE GROUNDWORX CO to its growing dealer network in North America. THE GROUNDWORX CO based in Leduc, AB, represents the full line of RUBBLE MASTER mobile crushing and screening products in BC, AB, and SK.
Due to the protection of our employees, their families, our customers and business partners we implemented considerable safety measures. Nevertheless, the RM Group ensures the support of our Sales , After Sales and Parts departments – we can be contacted via e-mail and phone at all times. Check out all further measures of the RM Group to COVID-19.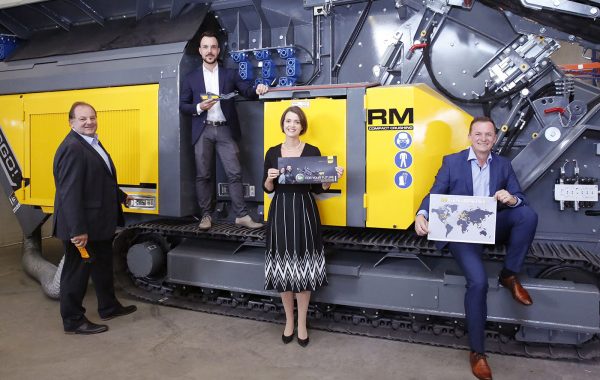 Continuing on its course of success and innovation, there is a lot happening at RUBBLE MASTER, which has meanwhile grown into the RM Group. The expansion of RM's headquarters in Linz-Pichling is a milestone in their development with a new management team to drive the company forward.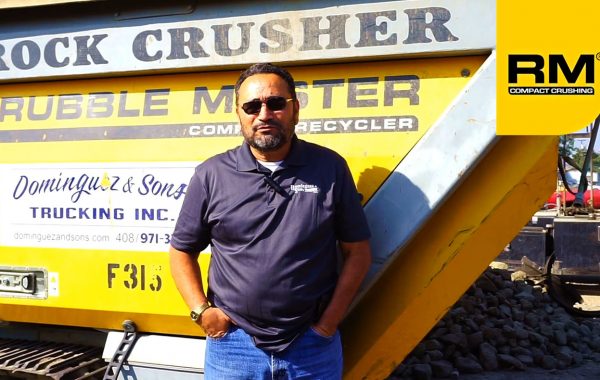 Great customer service and availability of spares
"What I like most about RUBBLE MASTER is the ability to talk to the people in charge and get things done. For example, when we ran out of hammers and they weren't really available locally, I was able to talk to the people to get them in here quickly. They keep us going."
Genaro Dominguez, Dominguez & Sons Trucking, California, USA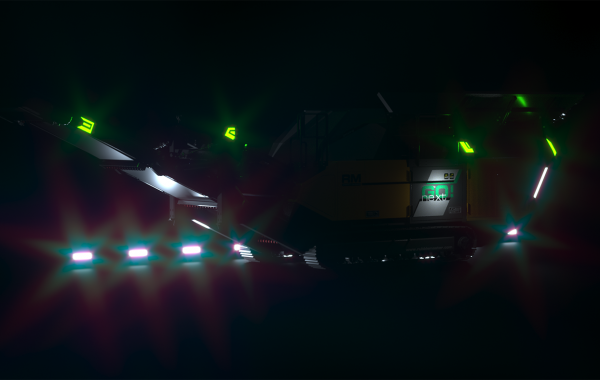 Since the early 1990s RM has been setting benchmarks in Compact Crushing. At bauma 2019 (booth B2.236) you will experience the ongoing development of the RM GO! brand in the form of RM GO! NEXT. In addition to a fully integrated hybrid drive, RM will be launching a world first for mobile screens.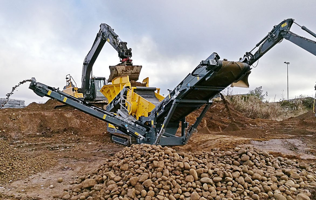 Satisfy customers and support future growth – two great reasons RUBBLE MASTER takes over the northern-Irish screen manufacturer Maximus. Founded in 2004 and employing 120 people, Maximus complements the existing range of RUBBLE MASTER products. Founded in 2004 and employing 120 people, Maximus complements the existing range of RUBBLE MASTER products.