RUBBLE MASTER
Welcome!

to our world
Don't Part with Your Profits!
RUBBLE MASTER offers a range of top-quality, high-performance mobile crushing and screening solutions for recycling, demolition, quarrying, mining and contracting applications. RM's all-mobile equipment meets the highest specifications for mobility and versatility, both on-site and on-road.
Enter the world of the market leader in mobile compact crushing and recycling. Let RUBBLE MASTER's North America Team open up new perspectives for you, find new ways to shape your business and help you take advantage of new and lucrative niches.
Turn Your Stockpiled Waste into Dollars!
This high performance HS series screen is designed to handle the most challenging applications with precision. As a tracked coarse material screening plant, it stands out thanks to technical details such as its large feed hopper, multiple-layer heavy duty belt, its high power screen box and plate feed conveyor.
Europe's largest construction trade fair once again proved to be a great success for RUBBLE MASTER. The highlight was the presentation of the RM NEXT machine generation with the new RM 120GO! NEXT and the RM MSC8500e. We present customer testimonials as well as numerous impressions of the new models and the customer event.
The RM 70GO! with the mobile oversize aggregate separator for defined value aggregate in one pass is compact and at the same time produces a high output. The tracked crusher unit is a reliable all-rounder that can be used with feed materials such as concrete, C&D waste and asphalt.
The RM Family gets together in 2019 at the bauma in Munich. Take this opportunity to meet the RM Team and find out more about the future of mobile crushing and screening.
We look forward to welcoming you to the RM bauma stand B2.236.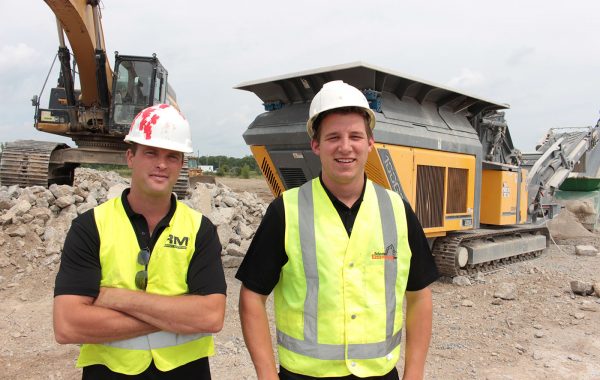 Schouten Excavating is the best example of hard work paying off: The Canadian business began by tackling general excavation, property line clearing and some farm demolition with a single excavator. Today, they own an RM 100GO! and are very successful in demolition and concrete processing.
ConExpo 2020
10 to 14 March 2020

Las Vegas, NV

RM at ConExpo 2020
Visit us at the ConExpo 2020 in Las Vegas, NV.
AED Summit
14 to 17 January 2020

Chicago, IL

RM at AED 2020
Dealer territories available! Meet us at the 2020 AED Summit in Chicago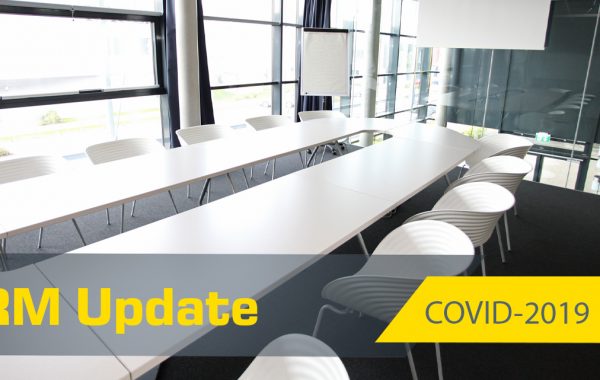 Due to the protection of our employees, their families, our customers and business partners we implemented considerable safety measures. Nevertheless, the RM Group ensures the support of our Sales , After Sales and Parts departments – we can be contacted via e-mail and phone at all times. Check out all further measures of the RM Group to COVID-19.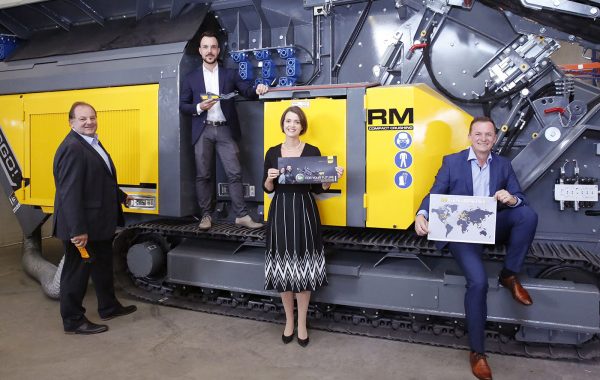 Continuing on its course of success and innovation, there is a lot happening at RUBBLE MASTER, which has meanwhile grown into the RM Group. The expansion of RM's headquarters in Linz-Pichling is a milestone in their development with a new management team to drive the company forward.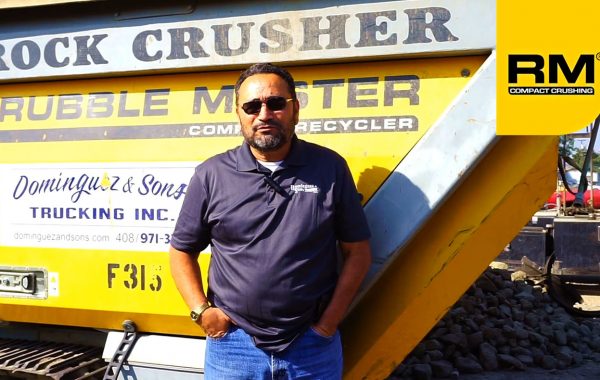 Great customer service and availability of spares
"What I like most about RUBBLE MASTER is the ability to talk to the people in charge and get things done. For example, when we ran out of hammers and they weren't really available locally, I was able to talk to the people to get them in here quickly. They keep us going."
Genaro Dominguez, Dominguez & Sons Trucking, California, USA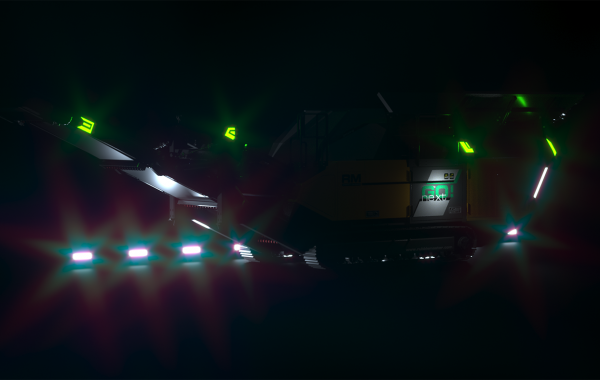 Since the early 1990s RM has been setting benchmarks in Compact Crushing. At bauma 2019 (booth B2.236) you will experience the ongoing development of the RM GO! brand in the form of RM GO! NEXT. In addition to a fully integrated hybrid drive, RM will be launching a world first for mobile screens.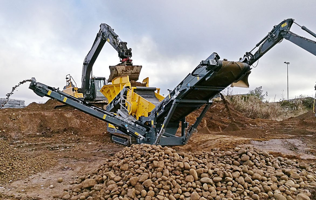 Satisfy customers and support future growth – two great reasons RUBBLE MASTER takes over the northern-Irish screen manufacturer Maximus. Founded in 2004 and employing 120 people, Maximus complements the existing range of RUBBLE MASTER products. Founded in 2004 and employing 120 people, Maximus complements the existing range of RUBBLE MASTER products.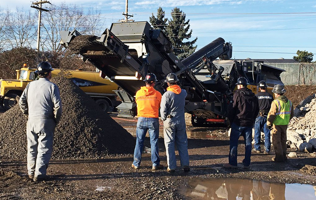 RUBBLE MASTER is currently in search for a Product Support and Service Specialist. RM has been designing, manufacturing and supporting compact crushers and screens for over 25 years. During this time, we have built a culture focused on customer support and service. This level of focus requires us to search for the best, brightest, and most dedicated personnel in the industry.