RUBBLE MASTER conveyor belts perfectly match our mobile crushers and save you time and money.
Like our mobile crushers, the conveyor belt features crawler gear that makes it easy to transport and easy to operate.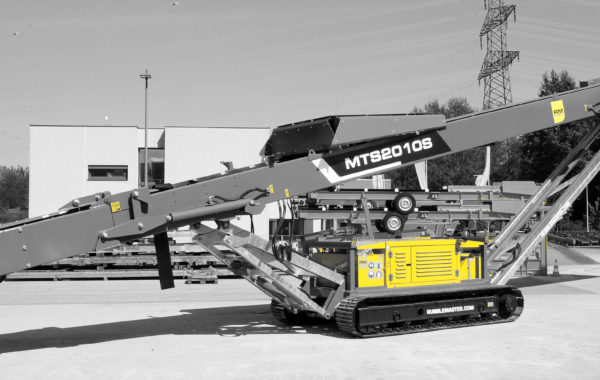 RM MTS Stockpiling conveyors
The RM MTS-Series replaces a wheeled loader for stockpiling bulk material and saves you time and money as a result. Equipped with crawler gear, this stockpile belt has low maintenance costs and features straightforward technology. It increases your productivity while lowering your operating costs.