Quartzite, a rock that has long been used in the construction industry due to its hardness, durability and aesthetics. It offers a wide range of applications and is weather resistant. Quartzite is not easy to prepare, as the rock causes high wear.
A mobile crusher from RM is designed for such materials: the compact size means that every RM Compact Crusher can achieve high throughputs even in the smallest of spaces and always delivers valuable end grain directly on site.
Find out more now at RUBBLE MASTER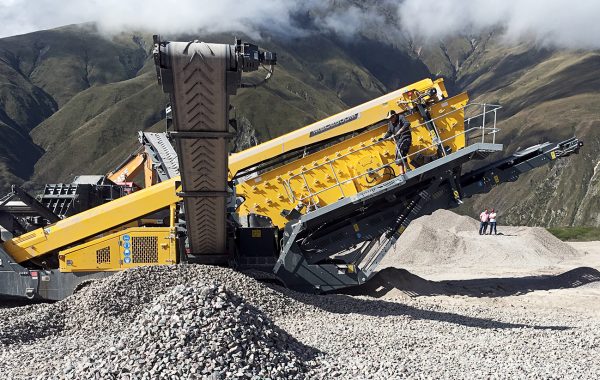 Processing 300,000 t of rock at 2,000 m
An RM V550GO! and RM MSC8500M are being used to process quartzite to 30-60 mm for railway ballast. The high throughput of 180 t/h and reliability of the RM machines were convincing for the customer. Manzur won the official tender thanks to the high quality of the end aggregate.