The RM 90GO! is the second of RUBBLE MASTER'S mobile impact crushers to be bought by a Spanish family-owned company. The built-in wind sifter, which ensures an even better quality of final product, played a crucial role in the decision.
Wind sifter tips the scales
Since late July, an RM 90GO! including a hydraulically pivoting refeeding belt for oversize grain and the RM WS500GO! wind sifter has been crushing C&D waste for a Spanish company. The company invested in an RM80 several years ago, and the family-owned enterprise's positive experience with this RM crusher played an important role in deciding on their most recent acquisition: Another mobile impact crusher by RM should be purchased! Another reason for buying this model was the additionally integrated wind sifter on the RM MS95GO! mesh deck screen.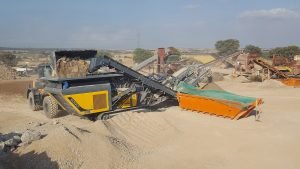 The wind sifter blows lightweight materials such as polystyrene and wood into the container, thereby producing an end grain that is purer and of higher quality. This solution allows the customer, a specialist in demolition, recycling and earth-moving, more eco-friendly and more cost-effective operations. The pivoting refeeding belt on the RM RFB7540GO! that can be moved steplessly through a maximum of 180° also helped sway the decision in favour of the RM impact crusher. The 0-32 mm value grain is used as substructure material in road construction.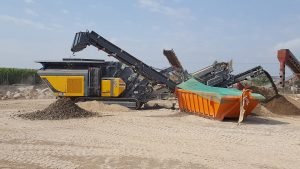 Our crushers in action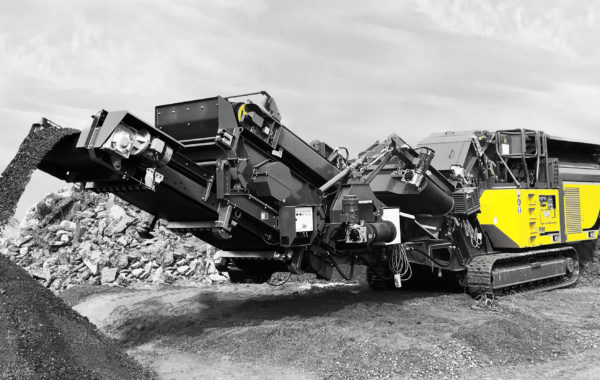 High performance and profitable – these are the characteristics which best describe the RM 90GO!. Packed with versatility it transforms all mineral materials into high-quality cubic aggregate at up to 200 t/h. Thanks to its mobility it is at home in city centres as well as in the mountains.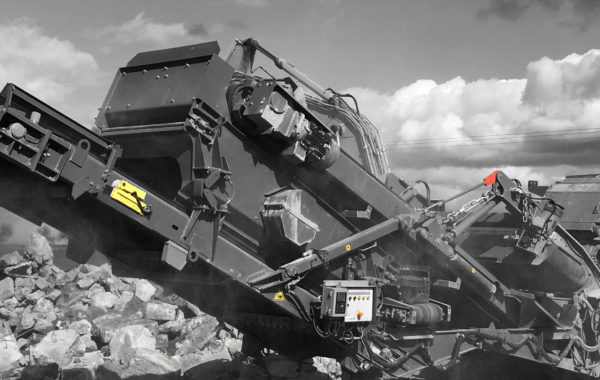 The mesh deck screen was developed to make our crushers even more efficient. The crushed material is screened to the desired end aggregate size in a single pass. Including precise sorting accuracy.