Recycling demolition waste within a small, contained inner city environment can be a tricky business, especially if the demolition material has to be removed from the site. One recent demolition project in the city centre of Manchester demonstrated perfectly that not all waste requires removal from site. The customer reported the project had achieved an overall recycling rate of 95% with 90% recycled and reused material remaining on site for future construction purposes. These targets were achieved in large with the use of an RM 70GO! tracked mobile crusher.
The overall cost savings of using the RM 70GO! onsite over two days had been calculated by the contractor at £13,840.00 once the number of waste collection vehicles and fresh material delivery vehicles had been taken into consideration and the cost of the crusher rental deducted.
With two excavators working simultaneously onsite, the RM 70GO! was brought in once the building had been brought to ground level and the cellars fully excavated along with 20 tonnes of scrap metals and 12 loads of inert waste removed from site. The RM 70GO! crushed the remaining brick and concrete onsite, over a period of two days, producing approx. 600 tonnes of 50mm down crushed aggregate per day.
Our crushers in action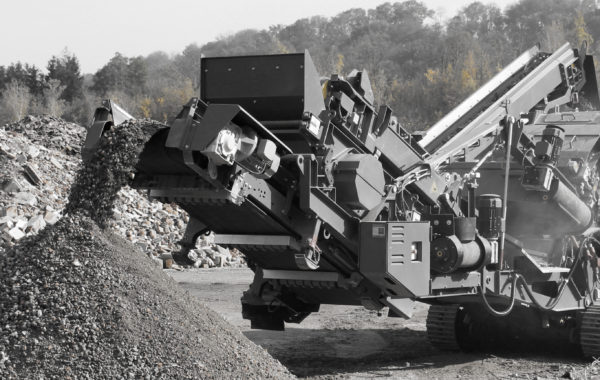 The RM 70GO! 2.0 conjures up to 150 t/h cubic high-quality grain from rubble, asphalt, concrete and natural rock. As a mobile crusher, it is the ideal machine for companies which have discovered recycling as a new and profitable line of business. Easy, compact and powerful.