The city of Copenhagen knew that the performance of an RM crusher is high as they had already worked with the RM 60. "We won the orders also because the price for the RM 100GO! and the RM HS5000 was right," says Jørgen Komi, CEO of Danish RM sales partner KCS. It is also important for municipalities to be looked after professionally in respect of service. KCS and RUBBLE MASTER attach great importance to this aspect. "We have six service vehicles and are always on site quickly if problems or questions arise. Additionally we provided the city with thorough advice prior to the purchase and also travelled with our customer to the RM headquarters in Austria, for example," says Komi. As the scope of different tasks in Copenhagen grows all the time, the city was searching for a new machine solution to screen and crush a variety of materials. "They are either processing construction & demolition waste or excavated material which is mixed with all types of stone, bricks, etc. and has to be screened first," says Komi, explaining the requirements of the municipality. KCS has been working together with the city of Copenhagen for 20 years and has once again delivered a comprehensive solution: an RM 100GO! combines high throughput with the required flexibility of processing both natural stone and recycled materials to make high-grade end aggregate.
Large-scale project: new container terminal in Copenhagen
The new city of Copenhagen container terminal will cover 500,000 m². The mobile RM HS5000 has been screening excavated material (which accumulates in various city projects) for three years. While the soil is being taken to the port, the mobile RM 100GO! crushes the coarsely screened material (0-32 mm) which is then used in the construction of accompanying roads for construction vehicles. Sorted and crushed 0-10 mm asphalt or concrete, on the other hand, is reused in the construction of footpaths where it replaces the sand between the clinker bricks. Eight years have been planned to process all the material for the new terminal in Copenhagen.
Our crushers in action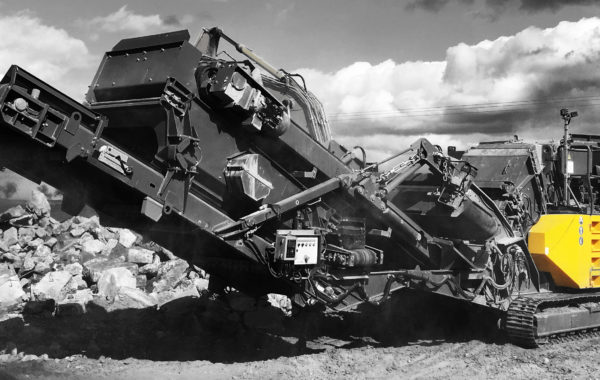 The RM 100GO! is the star among the mobile crushers – a mobile power pack for every application. It is ready for action within minutes and can handle a wide variety of materials extremely quickly. Weighing in at only 29 t when empty, it crushes up to 250 tonnes of material per hour.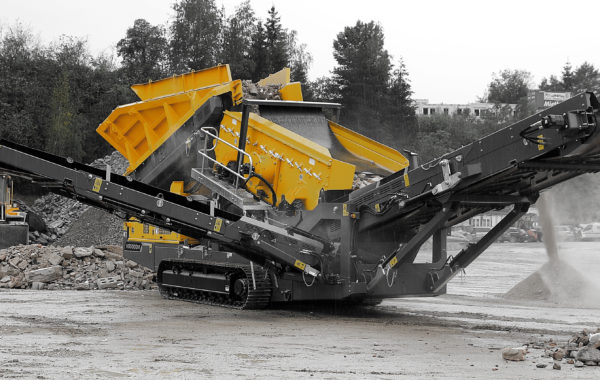 Tracked coarse material screening plants in the RM HS series can process various feed materials such as blasted rock, bulky demolition material and asphalt. All screens in the HS series are extremely robust and high-output. Thanks to their enormous throughput they minimise material handling.