Inner-city sites are always a challenge in terms of logistics. Not only with regard to the working spce, but also because of material transport. Transporting the material away from the built-up urban area would not have been a viable option due to the traffic situation.Our customer was awarded the overall contract to remove and recycle the asphalt base course of the forecourt of a train station and the adjoining road. The RM 60 processed 10,000 tonnes of asphalt on-site in only four weeks so the entire material was ready for immediate reuse. The satisfied customer has since invested in another RM crusher to meet the ever growing demand for mobile recycling effectively and efficiently.
"RM dealership is always at our side"
Total reliability of their machinery is the key to success for the country's largest demolition company. The Managing Director really appreciates that: "Our RM dealership is always available with optimum maintenance support on site. That was one of the most important arguments for us and it has proven to be an excellent choice."
Our crushers in action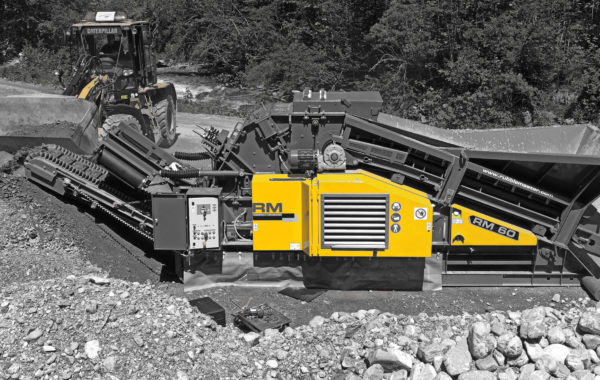 The RM 60 is the most compact RM crusher and the ideal choice for processing smaller quantities for businesses which are looking to expand their activities and increase profits. Like all RM crushers, the 12 tonne model can also be combined with high-performance pre-screens and post-screens.