| | |
| --- | --- |
| Country | Mexico |
| Customer | Pavimentos Rasillo |
| Machines | RM 100GO!, RM MSC5700M-2D |
| Material | Limestone |
| Feed material | -600 mm |
| Final aggregate | ½ – 3/8, ¼ – fine material |
| Throughput | 78-82 m³/h |
| Application | Asphalt production |

More than fifty RUBBLE MASTER crushers and screens are already in operation in Mexico. Due to their robustness and reliability, they are mainly used for on-site processing of basalt, limestone and river rock. RM mobile impact crushers are often used to replace outdated jaw and cone combinations, which generally did not achieve the final aggregate quality specified for road construction.
The Pavimentos Rasillo Group – which is responsible for the maintenance of the main street between the USA and Mexico in north-eastern Mexico – had a similar experience. In the end the customer chose the high-performance RM 100GO! crusher and matching RM MSC5700M-2D tracked post screen. Limestone blocks of up to 600 mm in size are crushed on-site in just one pass to produce high-quality final aggregate. With an average throughput capacity of 80m³/h, the Mexican company produces value aggregate of optimum geometry and size and has been able to reduce production costs considerably as a result. The two crushed and screened final aggregate sizes are used in road construction: the crushed fine aggregate in asphalt production and the sand in the substructure and as backfill.
It was above all the excellent performance and at the same time the low fuel consumption with such a compact size that convinced the customer to purchase RM machines. With the jaw and cone crusher combination they used previously, productivity was significantly lower by comparison. In addition, during a working day of 16 hours, the average total diesel consumption of both machines together (RM 100GO! and RM MSC5700M-2D) does not exceed 300 litres. The transport costs for the compact RM machines are also significantly lower than before.

Nevertheless, the staff of Pavimentos Rasillo were sceptical at first, as they did not expect to be able to operate the RUBBLE MASTER systems so easily. That is why the customer decided to rent the machines first. After just two weeks they made the decision to buy. The proven RM GO! principle – which stands for intuitive operation and clear trouble shooting routines – allows even less experienced machine operators and service technicians to work with RM machines.
They purchased the RM machines several months ago and the customer is still highly satisfied with his choice: "We made the right decision and are achieving great results with our RUBBLE MASTER. We are convinced that the future of crushing belongs to the more compact, versatile and efficient machines. That's why we are considering the purchase of another RM machine in the near future."
For more information on this story, please contact the local RM sales partner:
Euro Representaciones S.A. de C.V.
Mauricio Andrade
Presa Salinillas 306, Col. Irrigación
Mexico City, D.F. C.P. 11500
+52 5553950305
[email protected]
www.eurorep.com.mx
Our crushers in action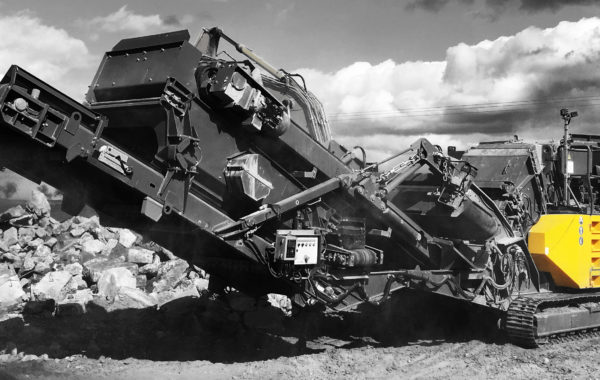 The RM 100GO! is the star among the mobile crushers – a mobile power pack for every application. It is ready for action within minutes and can handle a wide variety of materials extremely quickly. Weighing in at only 29 t when empty, it crushes up to 250 tonnes of material per hour.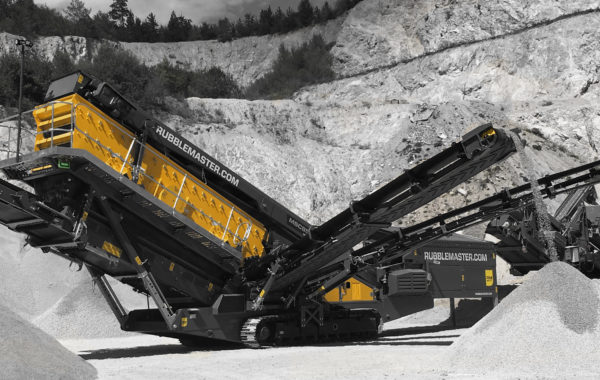 Produce up to five fractions in a single pass – that is what the RM tracked MSC series screens can do to give you a decisive advantage in the market. Depending on requirements, you can use 2-deck or 3-deck machines in quarries, for gravel and sand or for rubble.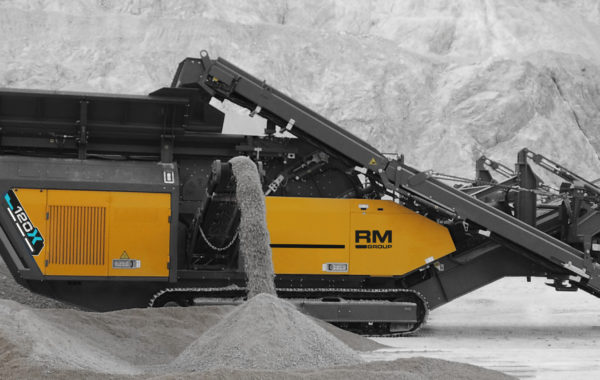 Why are mobile crushers and mobile screens from RM so in demand for processing soft stone such as limestone and gypsum? Because thanks to their compact dimensions and manoeuvrability, they are perfect for working in even the most remote (alpine) locations. High output comes as a matter of course.