A company wanted to reuse its waste ceramics and turn this production waste into valuable raw materials again. An RM 60 crusher now processes these highly abrasive ceramic tiles and waste ceramics. Some 500 tonnes are crushed every week in 12 hours with two shifts working five days a week. The entire material is crushed down to between 0-20 and 0-10 mm. The crushed material is screened; fines are put directly into production, medium-sized material goes to a hammer mill and the oversize material is put back in the RM 60. The benefit is clear to see. Thanks to the low operating and wear costs and the 100% production of valuable aggregate, the company made an impressive profit. A convincing argument if ever there was one.
Our crushers in action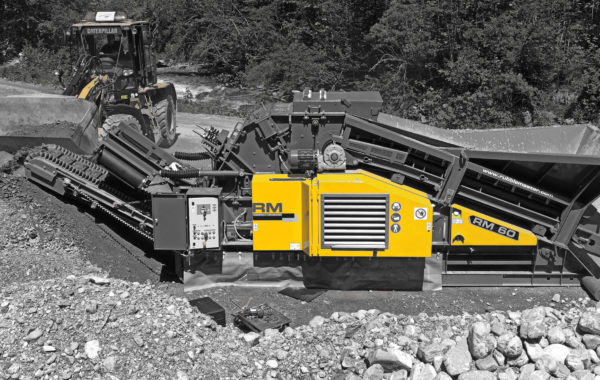 The RM 60 is the most compact RM crusher and the ideal choice for processing smaller quantities for businesses which are looking to expand their activities and increase profits. Like all RM crushers, the 12 tonne model can also be combined with high-performance pre-screens and post-screens.