A new member has just joined the RM Family – the Chinese sales subsidiary Tianjin RUBBLE MASTER Technology CO.,Ltd. Area Sales Manager Sheng Shi and her team will look after Chinese RM customers together with local dealership partners.
The main reason for the decision to open a sales subsidiary in this market is to support and expand the domestic sales and service dealership network. In addition to the user-friendly one-person operation of RM crushers and the excellent price performance ratio, providing local support is a decision maker for many customers.
The team have already achieved the first successes in such a short time, having sold and started up the first RM 90GO! and the customer was impressed from the beginning. Throughput capacity exceeds his expectations and rapid start-up lets him operate efficiently and flexibly.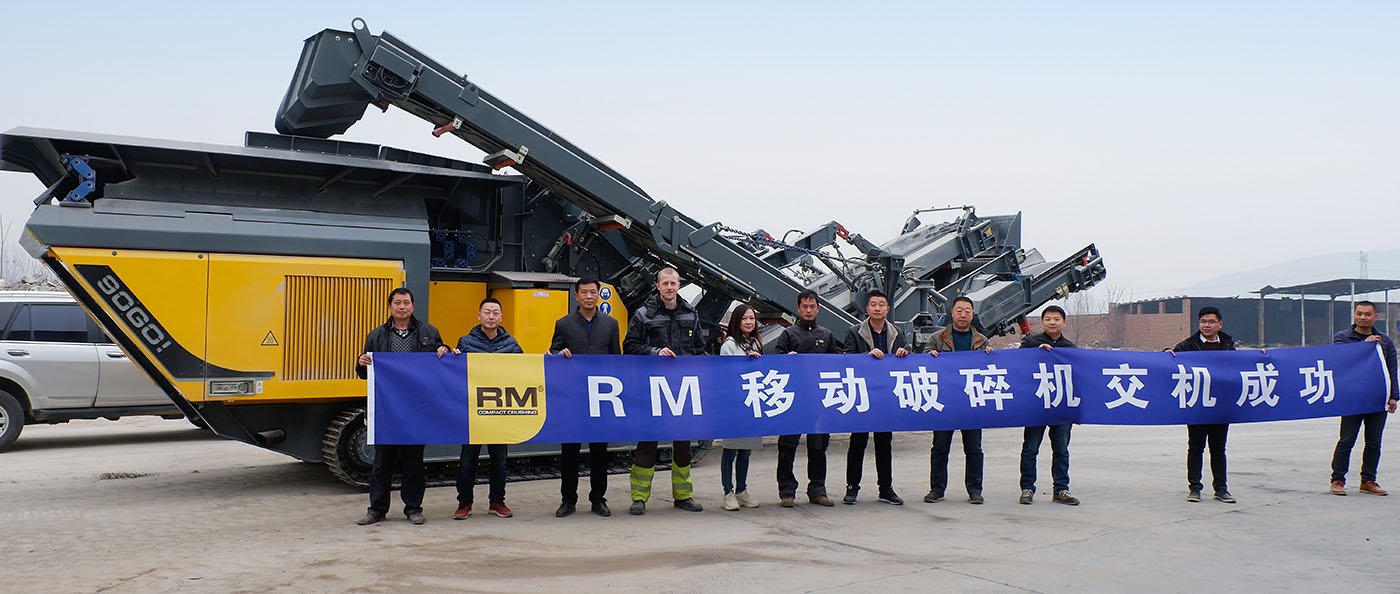 Huge interest in RM crushers was also expressed by the numerous visitors to the first RM customer event in China, which was organised by our dealership Henan Kailong. Around 700 customers took the opportunity to see the RM 90GO! and talk to our sales people.
However, RUBBLE MASTER is not new to the Chinese market, having sold RM crushers in China for more than 10 years. Existing satisfied customers operate in the natural stone and recycling sectors. We look forward to many more Chinese RM customers in future, who will benefit from our expertise and experience as the world market leader.