The RM Group has always been one of the pioneers in terms of safety. Gerald Hanisch's vision has now become reality. With RM NEXT and the comprehensive operator-machine interface, the operator no longer has to enter the danger zone while operating the machine and, from the excavator cab, can see light signals and the RM XSMART display indicating both the status and current workload of the crusher.
This means that the operator can make any adjustments necessary by remote control without having to leave the excavator cab. These innovations are an extension of the previous safety concept, which also included Ground Based Service, enabling maintenance on the machine to be performed at ground level. Human-machine interaction will continue to be expanded in the future.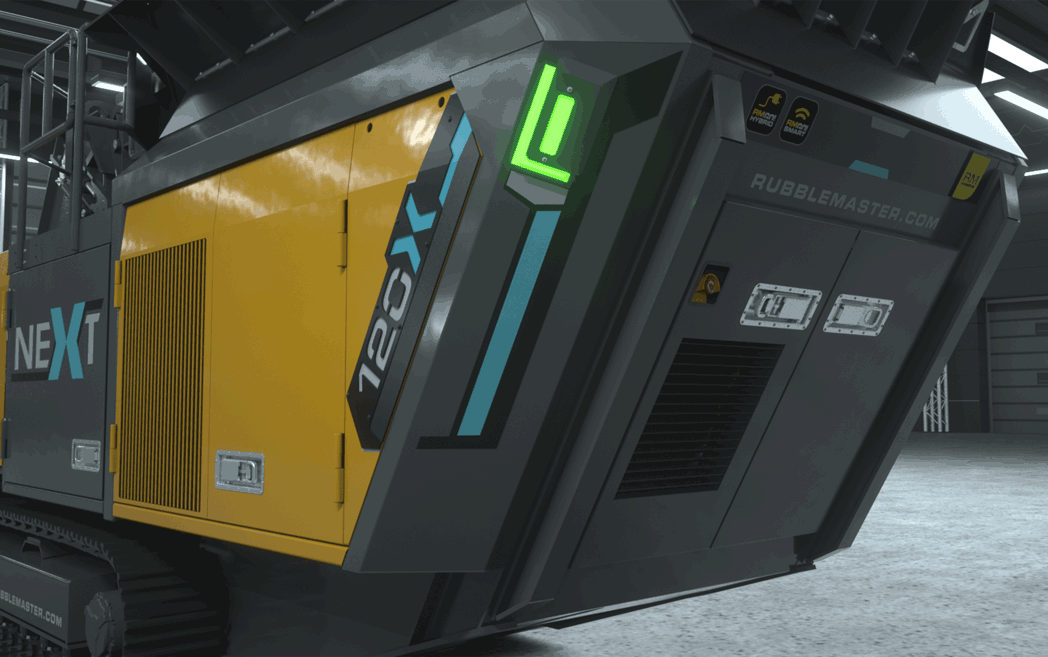 Performance Indicator
The performance indicator shows the operator the machine's current utilisation level. Three LED bars indicate whether the crusher is currently operating in the lower load range or at full capacity. This allows the operator to see from a distance whether the machine is being fed at the right rate, and can further increase efficiency if needed.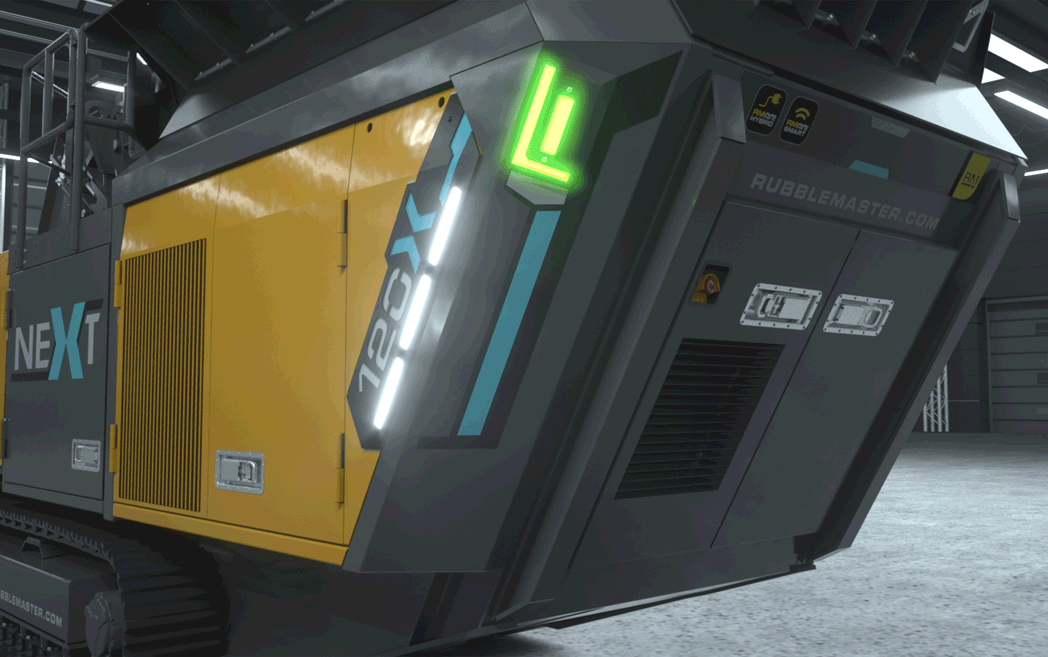 Operations Assist
The machine communication lights use three colours (red, yellow, green) to show the operator the current status of the machine. A distinction is made between the states "operating", "service" and "warning". The lights are standard equipment on all RM NEXT machines.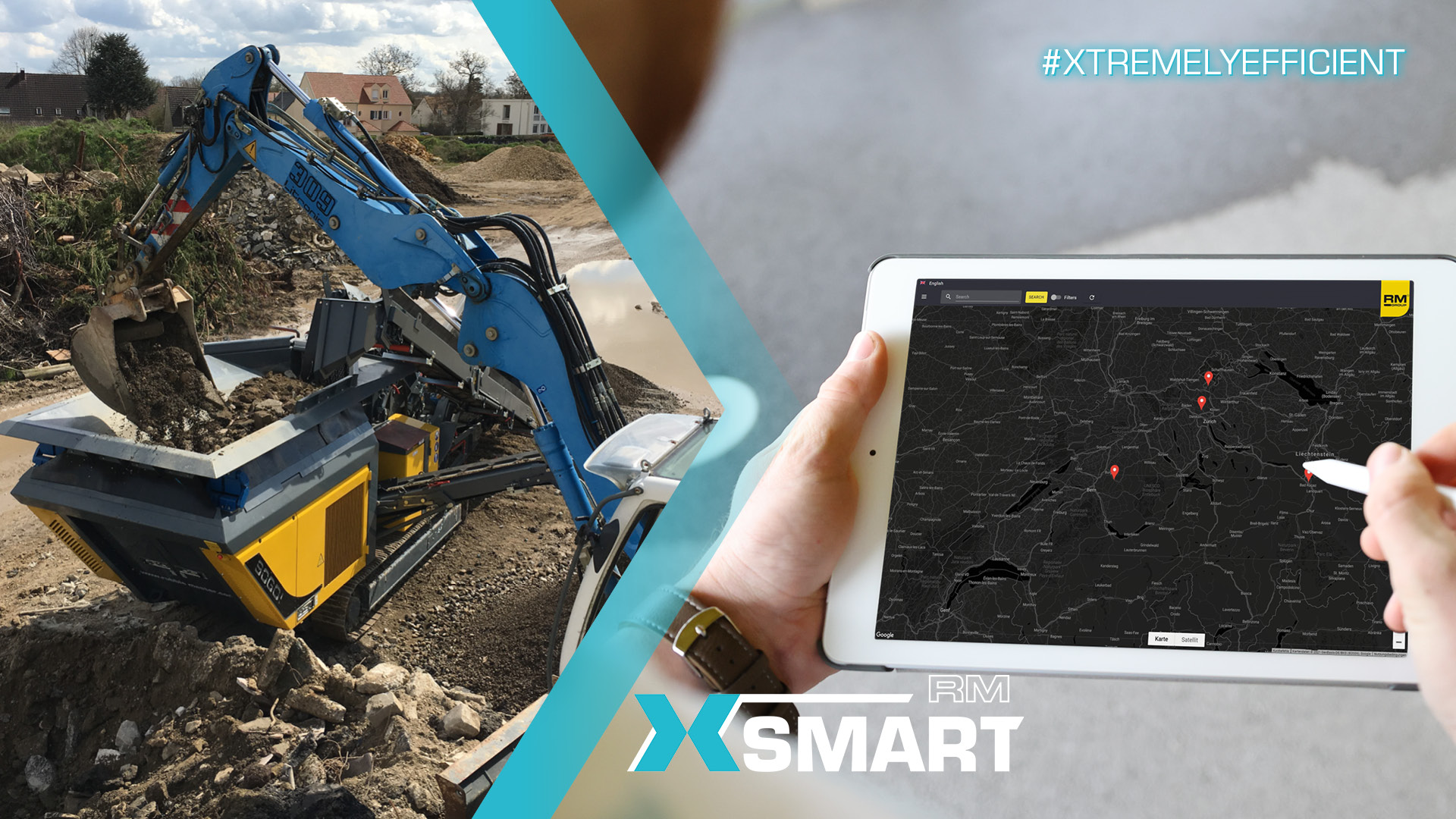 RM XSMART
Simple, networked and efficient – the digital service tool in a nutshell. Secure data transmission works even without mobile phone network coverage using the local wireless network. This allows data to be displayed in real-time, while suggestions for optimising operation and instructions for troubleshooting are also provided. Daily and monthly reports provide an overview of the machine's performance.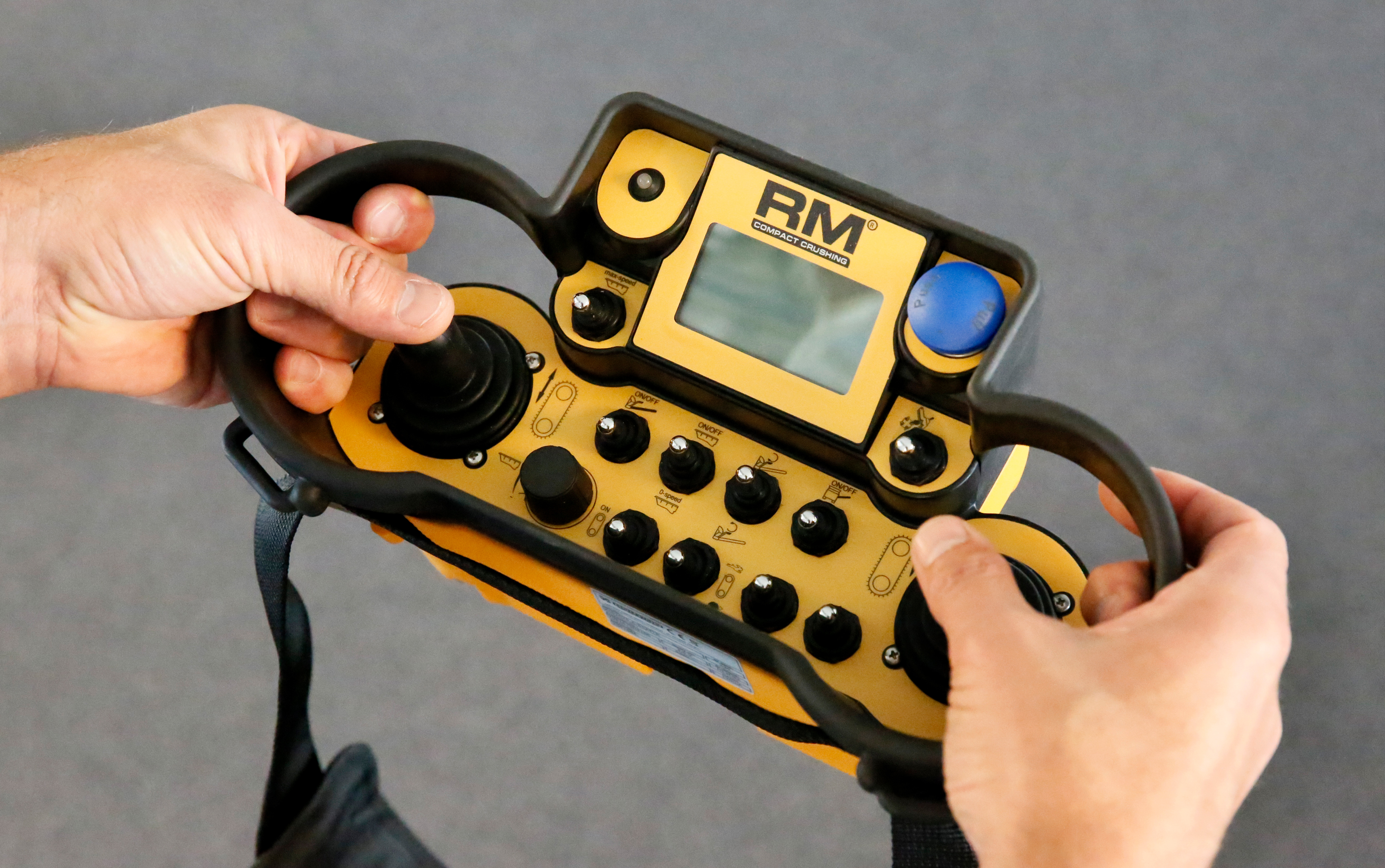 Radio control unit
The remote control enables the operator to move the crusher from the safety of the excavator cab or from a safe distance, to start and stop the crushing process and to adjust the conveying speed of the vibro-channel. Combined with the possibility of crushing on-the-move, the crusher's operating time is increased even further.