Rubble Crusher for Mixed C&D Waste
Mobile rubble crushers for recycling construction & demolition waste.
watch video
Crushing construction debris with a RM 80GO! - golf club house in the greater Toronto area
Rubble Crusher for Mixed C&D Waste
Mobile rubble crushers for recycling construction & demolition waste.
watch video
Crushing construction debris with a RM 80GO! - golf club house in the greater Toronto area
Turn your construction & demolition waste into cash with a rubble crusher built for contractors! Recycle C&D Waste Onsite
Mixed demolition materials can be used as fill or back-fill material. Reduce Disposal Costs
Your disposal cost won't go away unless you start recycling. Take less material to the dump. Recover Steel
Liberate and segregate rebar for a clean end product.

When you have no control over your feed anything can happen. Resulting blockages and downtime cost time & money!
---
If you can't resolve issues quickly & easily you...
eat away at profits while your crew is down
increase costs through premature wear
waste time fixing up your machine
risk your crew's safety
RUBBLE MASTER Compact Rubble Crushers Keep you Crushing
Maximize profits. Minimize downtime.

RUBBLE MASTER mobile crushers provide the best throughput capacity in their class without sacrificing mobility.

Operating a crusher doesn't have to require years of experience. Our crushers make material processing easier than ever, so you can put any operator on your RUBBLE MASTER with confidence.

Safety is our top concern so that you can trust your guys around the machine.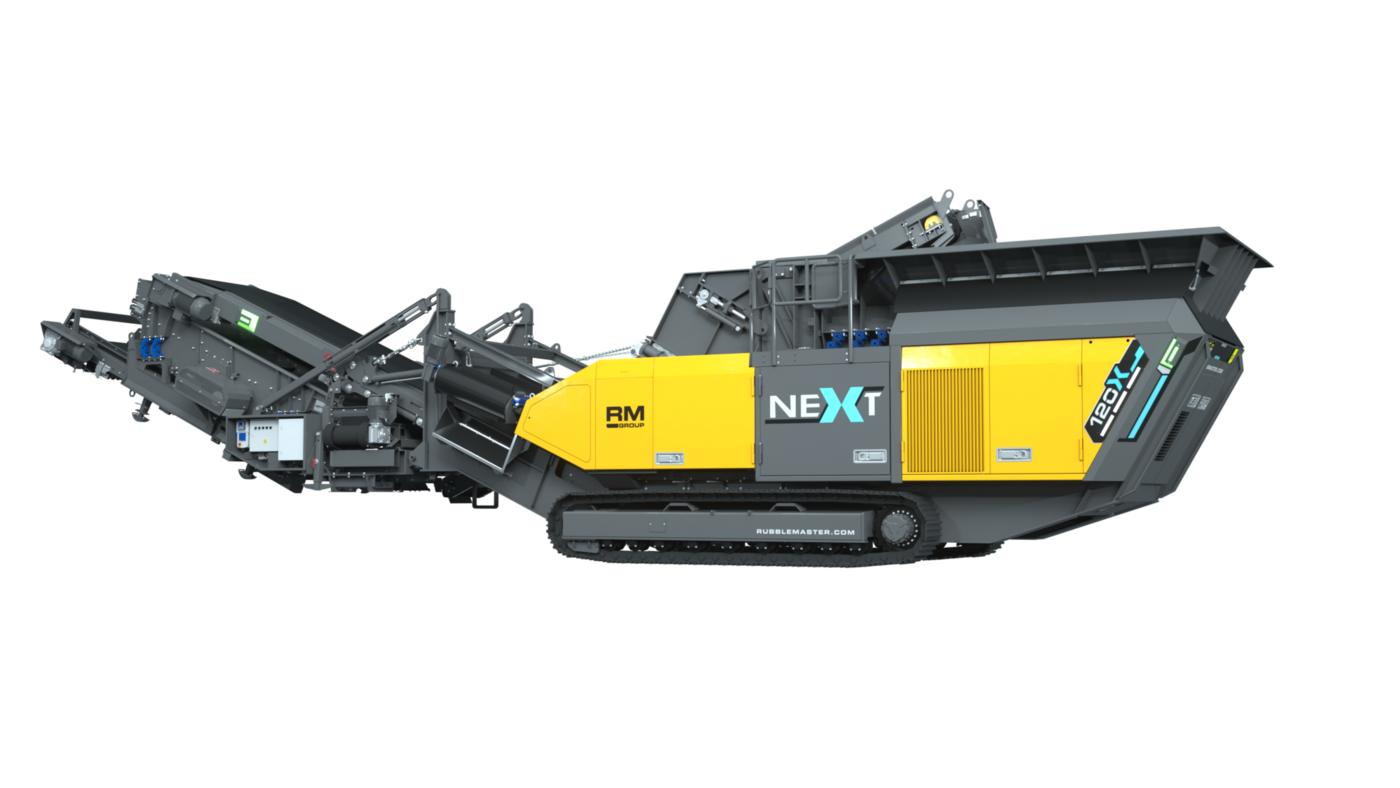 Short exit channel
X
Long strands of rebar can get caught upon exiting the crusher. RUBBLE MASTER's short exit channel reduces the risk of material to be caught in a narrow passway. In case something blocks your crusher outlet everything easily accessible from the ground so that you can resolve blockages faster.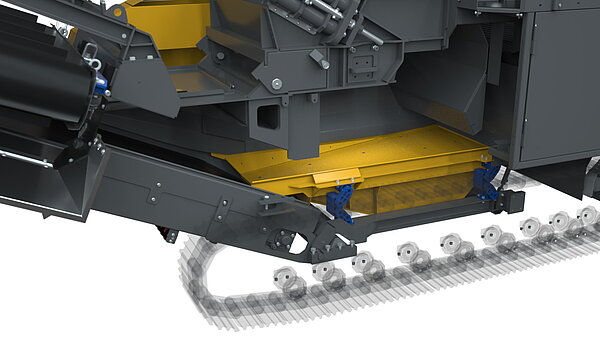 Underpan feeder option
X
RUBBLE MASTER impact crushers can be equipped with a smooth conveyor belt, a heavy-duty rip-stop chevron belt, or an underpan feeder.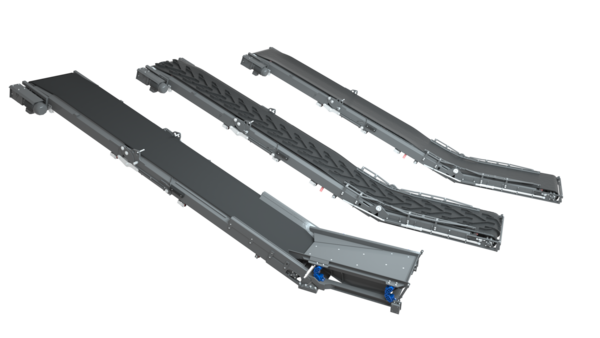 Electric motors for conveyor belts
X
Material jams may result in conveyor belt damages, rips, or punctures. RUBBLE MASTER uses electric motors that detect unusual loads, drip a motor protection switch, and reduce the risk of major damages so that you face less downtime and less premature wear.
An added plus: the magnet conveyor can switch the discharge direction by the press of a button.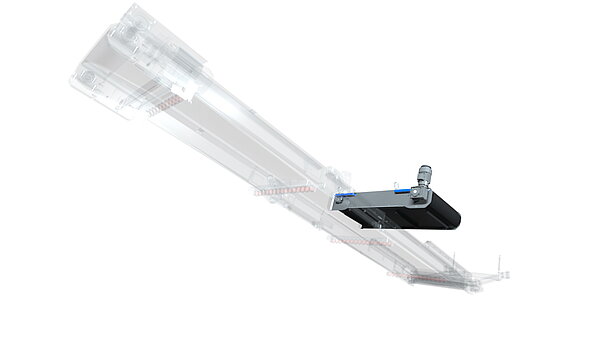 Assymetric hopper design reduces bridging
X
Material bridging at the inlet costs time & money. Operators that try to resolve blockages while the machine is in operation adds an additional safety hazard. The assymetric hopper reduces bridging by allowing slabs to align before entering the crusher box minimizing your downtime.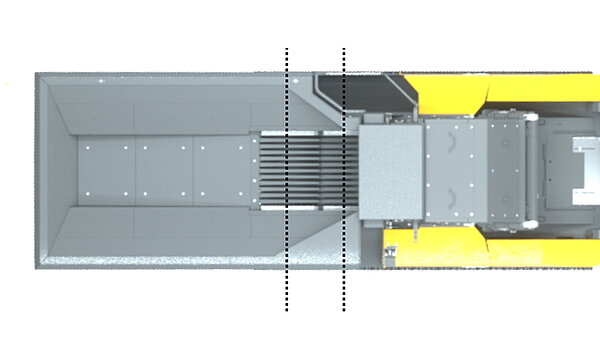 Fewer Rebar Issues = More Profits
---
RUBBLE MASTER impact crushers are optimized for crushing concrete with rebar. Automated shutdowns in case of blockages reduce the risk of major damages. Easy accessible magnet, crusher outlet, and screen deck helps to resolve blockages faster so that you minimize your downtime and keep crushing.
RM Release System
Oversized concrete slabs can interrupt production. Solve blockage issues by simply pushing the release button on the wireless remote to keep crushing and put more product on the ground.

Remove lightweight debris to reduce clogging of your screen
---
You have no control of what is in construction & demolition waste. Fabrics, wood, and other lightweight contaminants clog your screen, create blockages, and end up in your finished product. The optional windsifter segregates lightweight material so that you keep crushing longer.
Crushing at a golf course
A club house was taken down to build a new one. Concrete foundations, brick and masonry was crushed to a 1"- product to fill the hole and prepare the site for the next building phase.
Demolition crusher at Route 66
108 Excavating does demolition and site-work jobs in Arizona. High altitudes cause no issues when crushing with a RUBBLE MASTER.
Crushing mixed C&D waste in Spain
A RM 90GO! mobile crusher processes mixed demolition waste to a clean final product.
What our customers are saying
"What makes a RUBBLE MASTER a RUBBLE MASTER. The uniqueness of the compact size and the remote controlled oepration, combined with the diesel-electric power and the high outputs we achieve."
Dave Schielein, Ironhustler Excavating
Talk to an Expert
Since 1991, RUBBLE MASTER has brought numerous innovations to the market. We're crushing & screening experts and work closely with contractors and aggregate producers world-wide.