Crusher Operator Training
Dominate your jobsite with factory-trained crusher operators.
New operators? New machine? No problem.
Whether you purchased a RUBBLE MASTER used or you've got a new crew on board an on-site training is money well spent. We'll share our knowledge so your crew can be faster, more efficient, more productive and safer on the jobsite.

Increase Your Profits
Operator trainings help you better understand not only your machine but also job-site logistics so that you can maximize output and minimize operating costs.

Minimize Downtime
Failing to plan is planning to fail. Preventive maintenance is key to a smooth operation so that you can rely on your machine and maintain a steady daily output.

Operate with Confidence
You are responsible for a profit center. Take ownership of the new venture so that you can drive results with passion and confidence.

If you don't invest into training your operators...
---
you learn everything the hard way
you waste man-hours fixing issues that you have caused
you limit yourself in terms of what the machine could do
you eat away at profits through high operating costs
Maximize Your Profits and Minimize Your Downtime
Training operators pays quickly.

On-Site Training
A product specialist will come out to your site. Your machine. Your jobsite. Your material.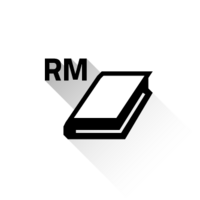 Learn the Essentials
We teach your everything from how to peroperly operate the machine, how to troubleshoot basic issues, and where to find and how to order parts.

Basic Visual Inspection
Our product specialist will point out any issues about your operation or machine on-site, so that you can adjust and get the most out of your machine.
Book Your Training Today
If you would like to book a training or learn more, please fill out the form below.