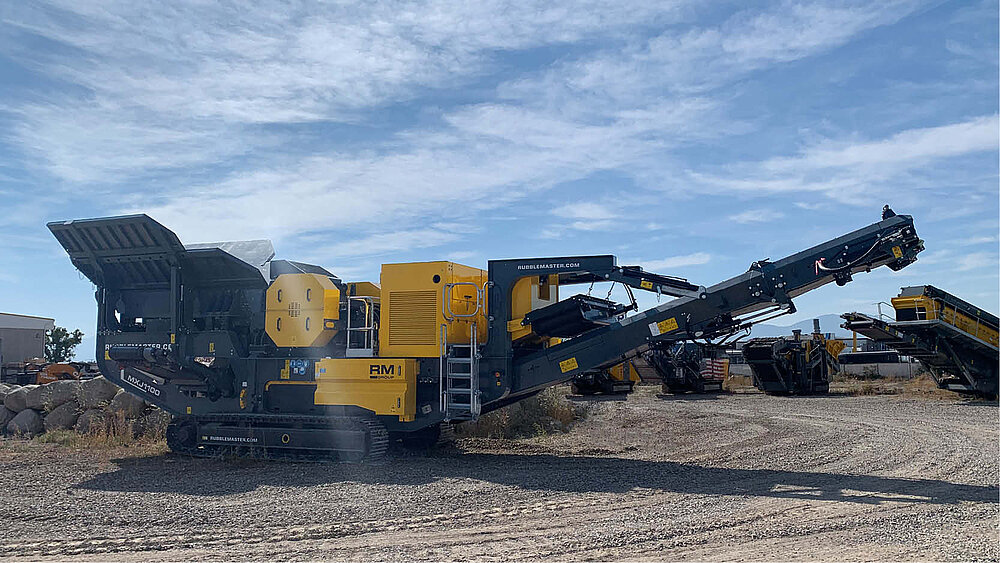 RM MXJ1100
Mobile Jaw Crusher
WE MOVE. Benefit from our warehouse clearance! - Get 15% on All Parts and Up to 25% on Select Hammers. - [Hurry] ⏰ Get discounted parts while supplies last. ORDER NOW
A Mobile Jaw Crusher Taking the Brunt
The RM MXJ1100 is a simple heavy-duty mobile jaw crusher for primary crushing applications. Built with a generous discharge conveyor belt clearance, it delivers a superior performance crushing reinforced concrete.
Dominate your jobsite with a mobile jaw crusher that handles big chunks and takes a beating.

Heavy-Duty Primary Crushing
Ideal for blast rock, hard rock and abrasive concrete recycling applications.

Easy to Use
Making hard work easy.

Safe to Use
Safety is our top concern so that you get back to your family safely.
Capacity

350 tph

385 TPH

Inlet opening

1,100 x 700 mm

43" x 27"

Feed unit

5 m³

6.5 yd³

Crusher unit

single toggle jaw crusher

single toggle jaw crusher

Engine

250 kW

335 HP

Drive

diesel-hydraulic

diesel-hydraulic

Belt width

1,000 mm

39" inch

Stockpile height

3,745 mm

12' 3" ft

Weight

50,000 kg

110,231 lbs

Transport dimension

14,600 x 3,000 x 3,600 mm

47'11" x 9'10" x 11'9"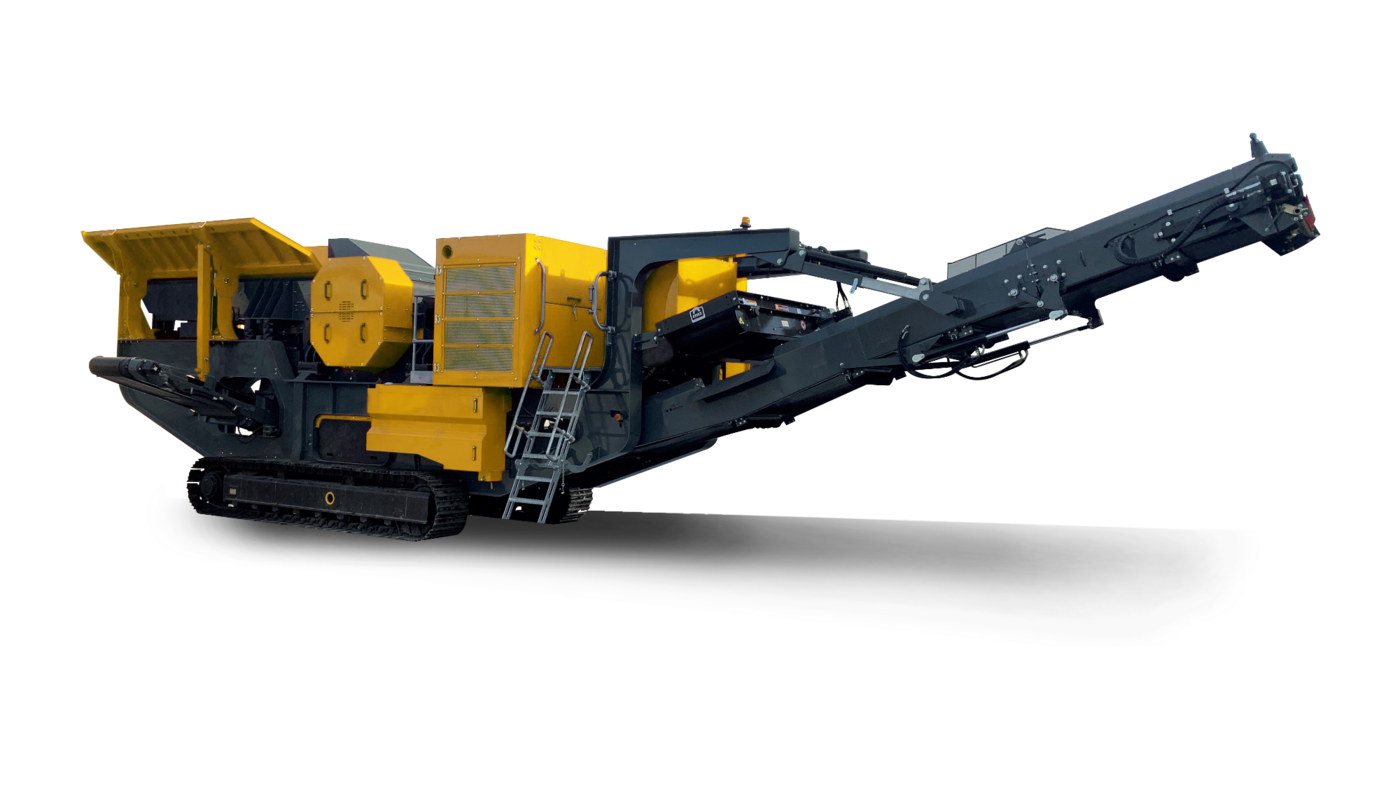 Talk to an Expert
Since 1991, RUBBLE MASTER has brought numerous innovations to the market. We're crushing & screening experts and work closely with contractors and aggregate producers world-wide.