Remove lightweight debris from your aggregates and reduce clogging of your screens
Optional windsifter (airknife) for closed circuit impact crushers to segregate contaminants from your feed material.
watch video
Windsifter removing contaminants from demolition debris
Lightweight materials are blown out and get caught in the container.
Turn your materials into high-quality aggregates with less contaminants.
Less Trash. More Cash.

Reduce downtime
Debris clogs your screen and reduces your daily output. The windsifter reduces trash, so that you can process longer and maximize production.

Reduce contaminants
Less contaminants make a cleaner end product so that you can maximize your material profits.

Reduce labor
Automate trash segregation to eliminate the need of a picker and increase profits.

Contaminants in your Feed Causes Downtime and Is Costing you Money
If you don't have a windsifter installed you...
Struggle to keep your screen deck clean
Eat away at profits shutting down to remove trash
Lose production over time
Need to market lower quality aggregates
What would it mean if you could save half an hour cleaning your screen deck every day?
| | |
| --- | --- |
| Average capacity | 150 TPH |
| Annual operating hours | 1000 h |
| Number of work days (8 hours per day) | 125 days of crushing |
| Additional processing time | 62.5 hours |
| Additional tonnage | 9,375 tons |
| Additional revenue at $8 per ton | $75,000 |
What is a windsifter?
A windsifter is a device to separate lightweight material from heavy material. The aim is to segregate inert material such as fabrics, plastic, wood and leaves from heavy oversize rocks to increase aggregate quality.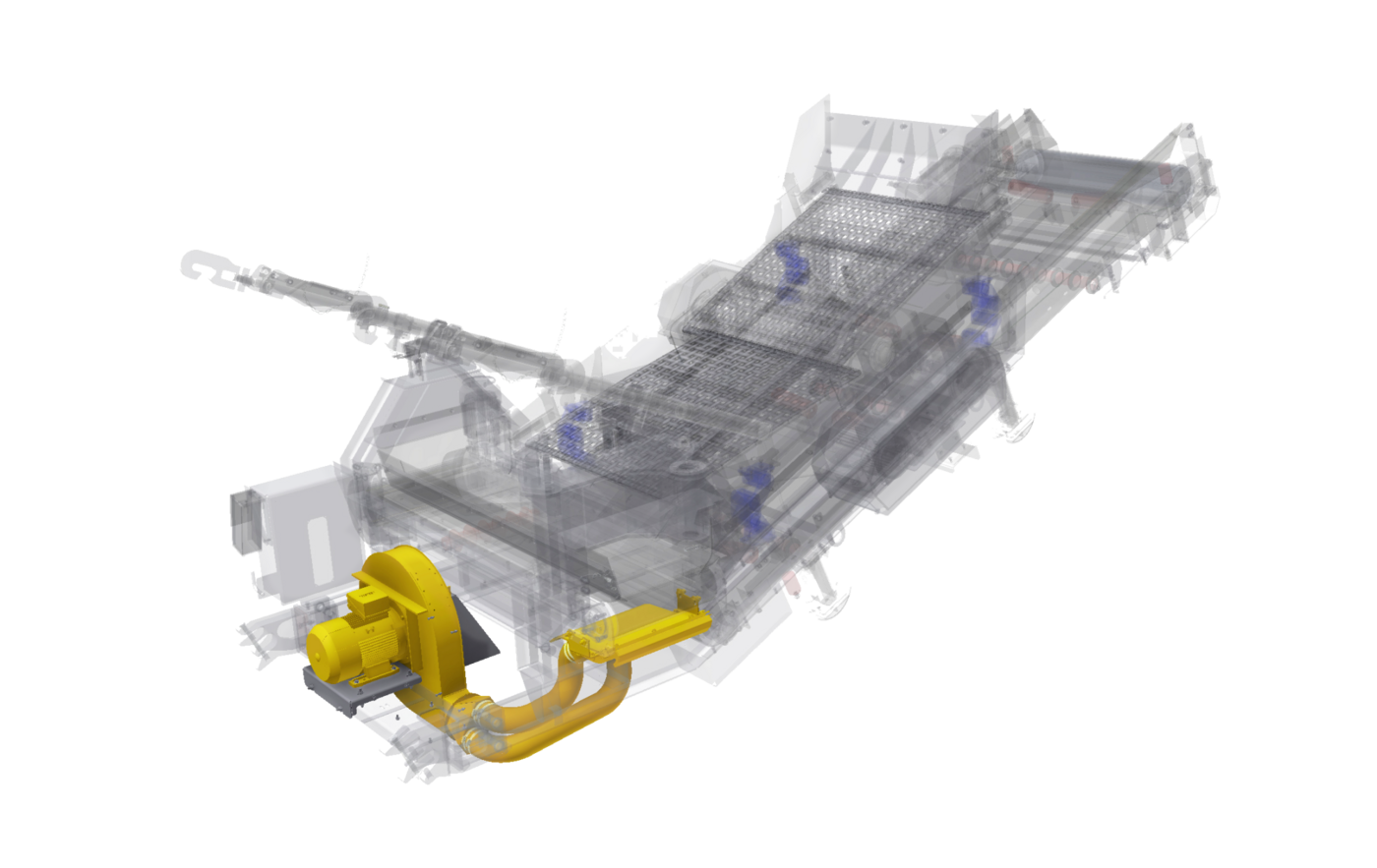 Airstream Nozzle
X
The airstream nozzle is mounted underneath the cross conveyor blowing upward. This way lightweight material is blown over the cross conveyor while the oversize stays unaffected and is transfered to the return conveyor.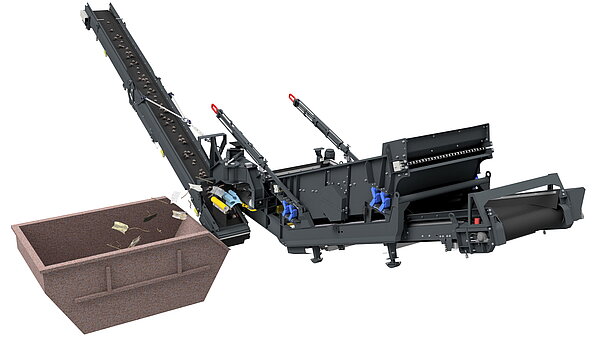 Adjustable airstream
X
The power of the airstream can be adjusted to dial in your windsifter for your feed material.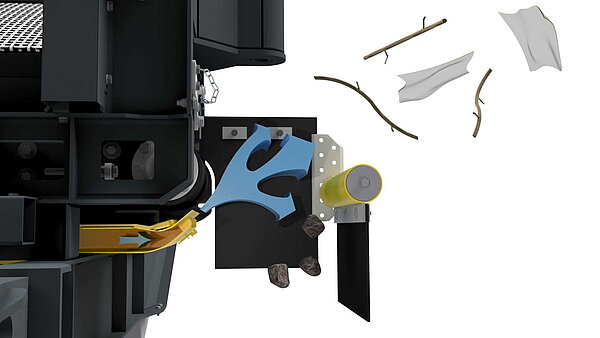 RM 100GO! crushing mixed demolition waste
RM 90GO! crushing C&D waste
Talk to an Expert
Since 1991, we've established ourselves as the world's leading crushing & screening experts. Our products are used by the most cutting-edge contractors and aggregate producers worldwide.