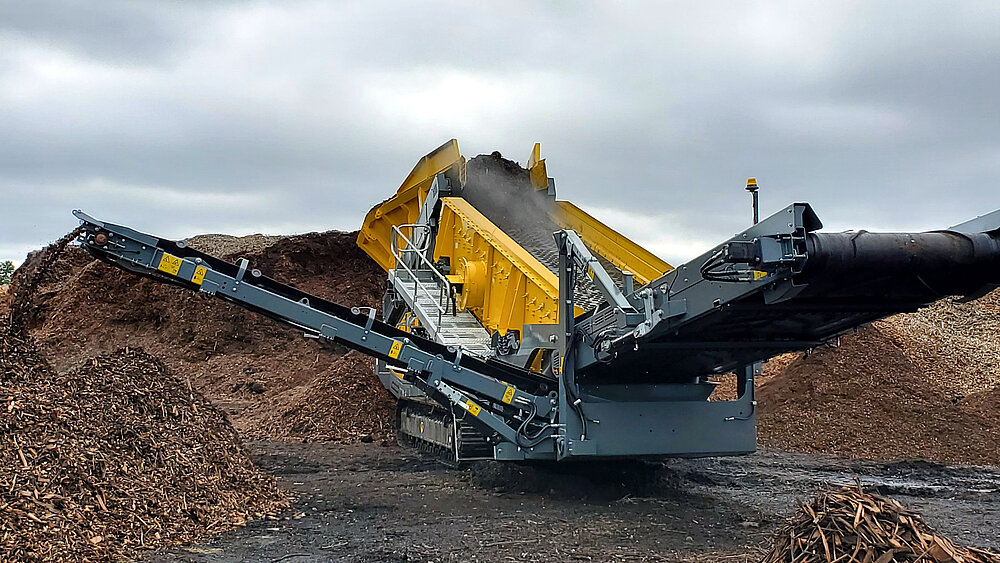 RM HS11000M
Mobile Scalping Screen
Heavy-Duty Portable Screening Plant
The RM HS11000M is a tough, robust and dependable portable screening plant designed to cope with heavy-duty scalping applications. The highly aggressive 6' x 20' double deck screen-box provides an exceptional output across a wide range of applications, such as shot rock, millings, soils, mulch, and C&D waste.

3-Way Split
Produce a fine-size, a mid-size and an oversize product.

One machine, multiple applications
Ideal for processing sand & gravel, shot rock, soils, mulch, C&D waste, millings and more.

Heavy Duty Design
Strongest built machine on the market
Capacity

600 tph

600 TPH

Screen-box

18,300 x 6,100 mm

6 x 20 ft

Screen-decks

2

2

Screen angle

13° - 17°

13° - 17°

Feed unit

8.7 m³

11.3 yd³

Engine

168 kW

225 HP

Drive

Diesel-hydraulic

Diesel-hydraulic

Stockpile height fines conveyor

3,700 mm

12' 1"

Stockpile height mids conveyor

3,100 mm

10' 2"

Stockpile height tail conveyor

2,700 - 3,900 mm

8'10" - 12'10"

Transport dimension

16,345 x 3,000 x 3,550 mm

53' 8" x 9' 10" x 11' 8"

Weight

40.500 kg

89,500 lbs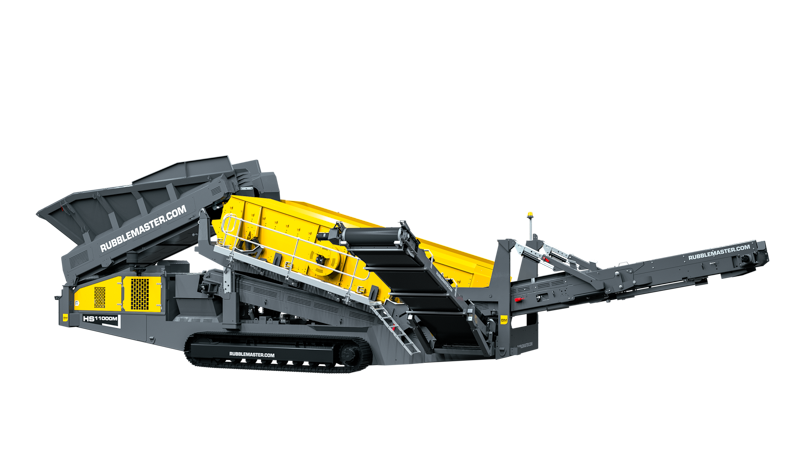 Purchase Your Crusher the Easy Way
RUBBLE MASTER Finance provides leasing and financing solutions to keep your business productive, efficient, and competitive within the industry by offering a suite of financing products that can be customized to meet the most complex budgetary needs
Talk to an Expert
Since 1991, RUBBLE MASTER has brought numerous innovations to the market. We're crushing & screening experts and work closely with contractors and aggregate producers world-wide.