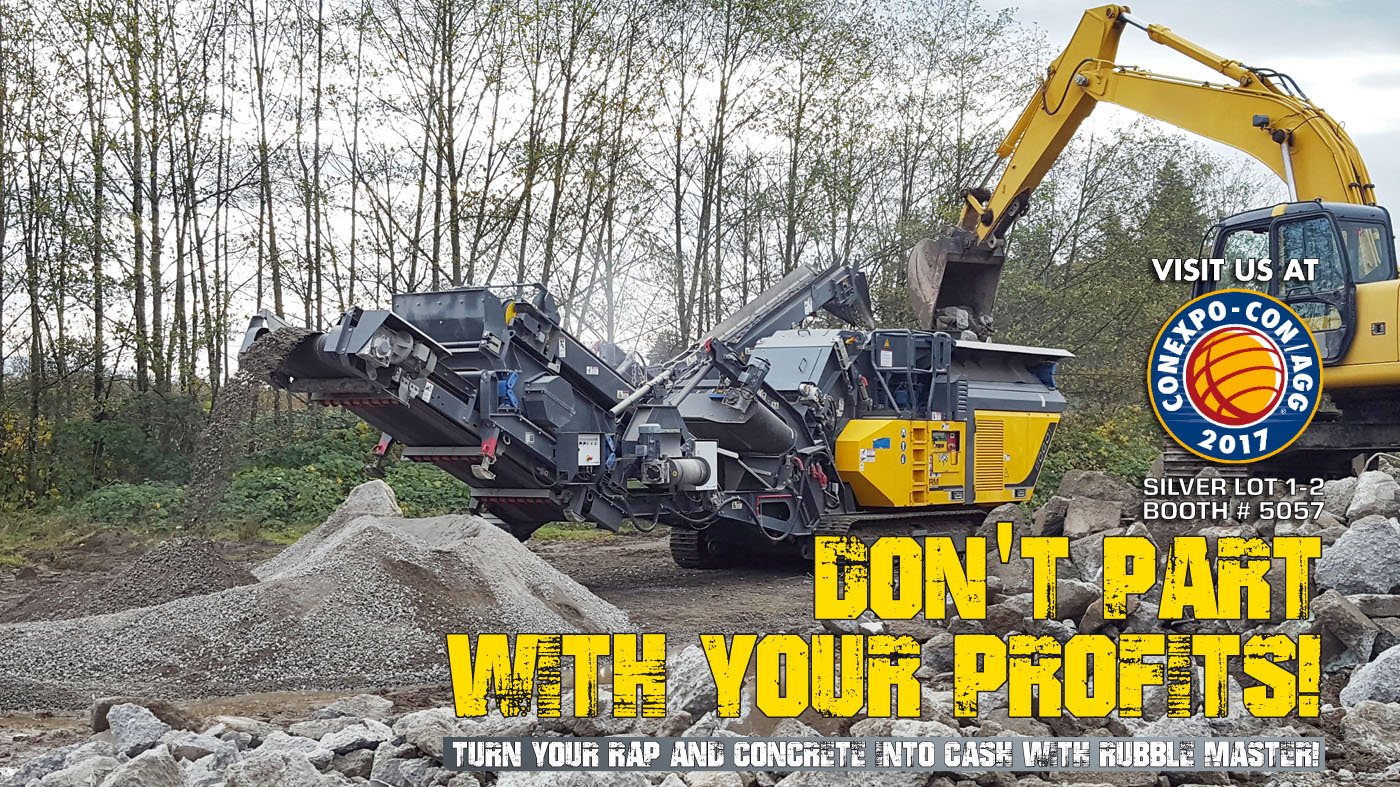 DON'T PART WITH YOUR PROFITS!
Turn your RAP and Concrete into CASH with RUBBLE MASTER!

– Do you feel like hauling off concrete curbs, footing, slabs and asphalt paving from jobsites has become a costly exercise?
– Are your dump fees for concrete and asphalt going through the roof?
– Do prices for recycled aggregate keep on going up?
Are you still in a position to deny a successful crushing & recycling program?
Recycling is not just for the large contractor.
Discover how RUBBLE MASTER's crushing, recycling & screening solutions can give you a competitive edge and increase your profitability.
Most of our customer base are small to medium size contractors who have a successful recycling program in place.
RUBBLE MASTER believes you should have the opportunity to learn why onsite crushing & recycling is a necessity to make your bidding more competitive.
Not everyone has that ability, but RUBBLE MASTER does – talk to other successful contractors who've implemented onsite crushing & recycling to become more profitable!
RUBBLE MASTER is passionate about your success!
Come and visit us at Conexpo – Silver Lots 1 & 2, booth #5057!
Find out more: Visit us at CONEXPO 2017