How does a single toggle jaw crusher work?
How does a single toggle jaw crusher work?
Benefits of a jaw crusher

High performance & low costs per ton
Ideal for an initial reduction in size, jaw crushers take the brunt before feeding material into a cone crusher or impactor.

Multiple applications
Jaw crushers are used for a variety of natural stone materials: soft and hard stones, highly abrasive rock, ore, and for concrete recycling with lots of rebar.

Easy maintenance & low wear
Jaw ties and cheek plates last for a very long time and can be changed easily and quickly.
A single toggle jaw crusher works like a giant nut cracker
The jaw crusher consists of a fixed jaw plate which is mounted within the crusher mainframe and a movable jaw plate which is mounted to a jawstock. There are cheek plates mounted on the insides of the crusher to act as additional wear parts to protect the crusher mainframe. The two jaw plates are positioned in a V-shape so that the space narrows from top to bottom. The angle within the V is known as the nip angle. An elliptical motion is created by an eccentric shaft passing through the top of the jawstock which pivots around a toggle plate at the lower half of the jawstock. This geometry turns the rotary motion of the eccentric shaft into a fore aft motion at the bottom of the jaw plate creating the crushing action. The material is then compressed between the two jaw plates, reducing in size as it gets lower in the crushing chamber until it extits at the bottom. The output size of the material can be varied by adjusting the gap between the fixed jaw plate and moving jaw plate. This is known as the CSS (closed side setting) and is generally measured between the peak of one jaw plate and the trough of another.
Limitations of a jaw crusher: lack of fine material
Typically, jaw crushers produce less fine material than impact crushers. The reduction ratio of a jaw is approx. 4 to 1. Fines are necessary to meet certain gradations and increase material compaction. This is the reason why a jaw crusher is predominenatly used as a primary crusher for an intial reduction in size or to produce a non-spec material.
Single toggle jaw crushers take the brunt in combination with other crushers and screens
Crusher trains are a combination of several mobile crushing and screening plants to achieve a high output of desired spec products. A common setup is a primary jaw crusher, followed by an impact crusher, feeding into an incline screen to split the aggregate into several fractions.

Primary crushing
A mobile jaw crusher makes an initial reduction in size.

Secondary crushing
A cone or impact crusher reduce the material further. This process yields also larger amounts of fines, grit, and dust.

Precision screening
A mobile incline screen or scalping screen split the aggregate into several fractions.
Large feed size
X
The jaw crusher is fed with large and bony materials (e.g. blast rock).
Initial reduction in size
X
The jaw crusher produces a 6-8"- material that is fed into a secondary crusher such as an impact crusher or cone crusher to further reduce the material in size.
Further reduction in size and incrase of fine material
X
A secondary crusher reduces the material further in size (e.g. 1"-).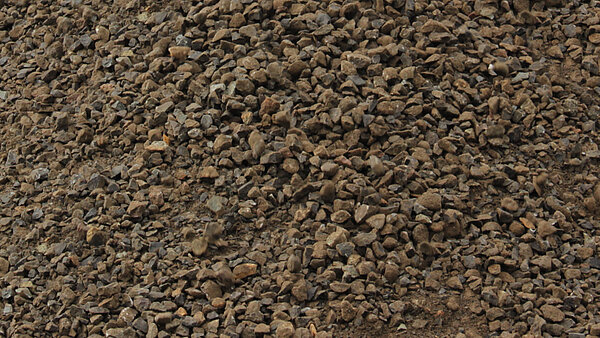 Spec material
X
A mobile screening plant such as an incline screen split up the material in several fractions that meet spec.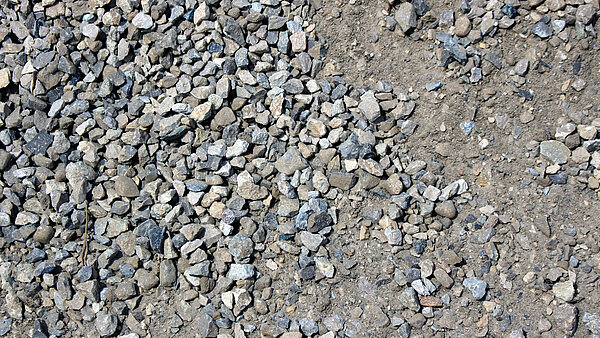 Single Toggle Jaw Crushers are Easy to Run
Follow these simple rules to keep crushing

Maintain Cleanliness
Check oil level frequently and make sure it is not contaminated
When changing the oil, make sure to remove any dirt before you open the reserviour so that you don't contaminate the new oil.
Clean the breather filters and install new oil filters and seals.
Remove the dirt and debris from the crusher surfaces at the end of the day

Keep Up with Your Daily Maintenance
Check the jaw ties and cheek plates for wear and check tightness of bolts every day
Check your closed side setting for maintaining a consistent end product.
Change jaw ties in time. If you wear them down too much you can't get the maximum utilization out of it.

Take Care of Your Feeding Behavior
Feed your jaw crusher with a mix of coarse and fine material. Feeding sized material might cause excessive wear in only one area reducing your wear life.
Choke feed the crusher at all times to maximize production and increase material reduction
Avoid trickle feeding your jaw crusher as it will only wear the lower part of the jaw plates and you will lose valuable wear life
Avoid overfeeding the hopper to allow the grizzly section to remove fines prior to the crushing process
RM MXJ1100
Mobile Jaw Crusher

Get our Best Advice
Join over 5,000 people who get our practical crushing & screening tips once a month.