Leading the Way in North America

RUBBLE MASTER has been the market leader for mobile Compact Crushers in the USA and Canada for 20 years. RUBBLE MASTER mobile crushers deliver the best performance in their
class without sacrificing mobility. Maneuverability, transportability, easy & safe to operate – that's our main focus! Are you ready for the production without the hassle?
Visit us at SILVER LOT – S 5643 and join the RUBBLE MASTER Success Story!

TALK TO INDUSTRY EXPERTS
Talk to one of our crushing & screening experts and to other RUBBLE MASTER owners.

CRUSHERS & SCREENS ON DISPLAY
RUBBLE MASTER is proud to showcase the biggest machine line-up ever with 2 mobile crushers, 2 mobile screens, and 1 tracked conveyor on display.

Crushing 101 & 102 – Free Panel Discussions
Learn more about how to start your own crushing and recycling profit center.
Crushing 101 & 102 – Free Panel Discussions
How to Start Crushing & Recycling
This free interactive panel discussion provides an overview of crushing and answers the questions of what crusher to select, how to produce your desired finished product and how to set up your own crushing operation. The panel is made up of experienced crusher owners who use crushers to process their own materials and also other customers' materials.

SIGN-UP FOR THE 100% FREE PANEL DISCUSSION
Crushing & Recycling Experts
Our experienced panelists will talk about their business, their way into crushing & recycling and how they go about to bidding crushing jobs. Make sure to RSVP to get access to great practical tips on crushing & recycling.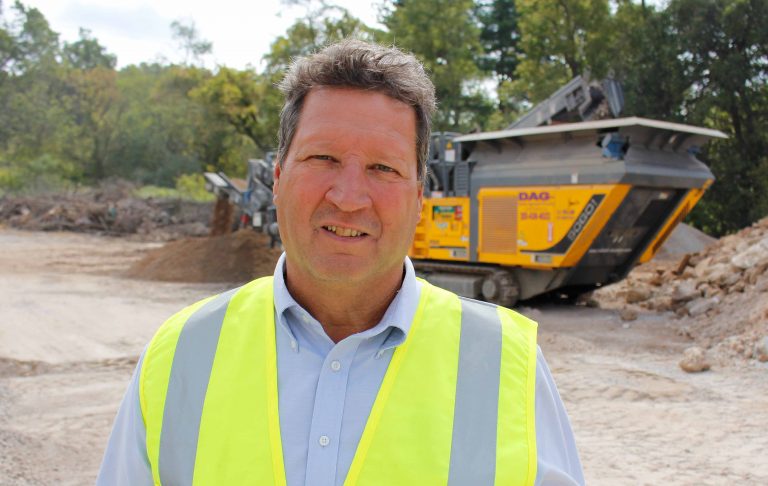 Ron Garofalo – D.A.G. On-Site Crushing, NJ
Ron runs a custom crushing business in NJ processing concrete and asphalt into a useable commodity product. His 2 crushing crews run non-stop to satisfy the ever growing demand of processing materials. "You are finding your profit on the jobsite where you threw it away before".
DJ Cavaliere – Cavaliere Industries, CT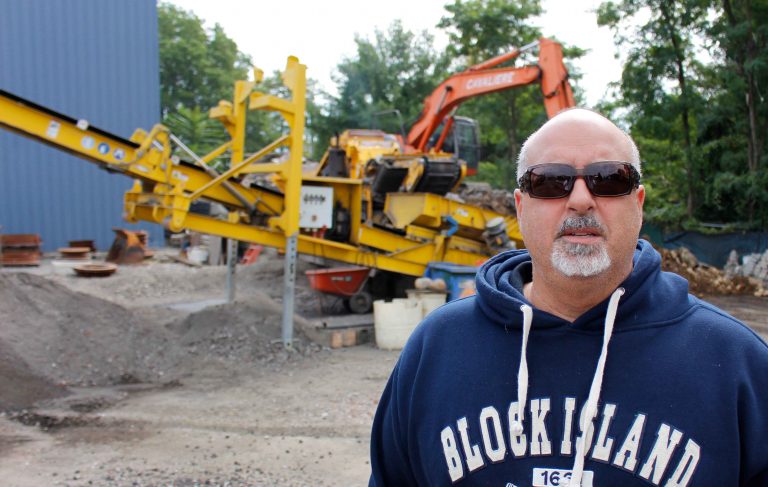 For over a half a century Cavaliere Industries has provided quality construction services to a wide range of customers – from a small residential driveway or drainage project to a full road reconstruction with all new utilities. In his work process he generates and uses his own materials. Despite almost no room in a densely populated area in Stamford, CT he has managed to improve his material processes for his business.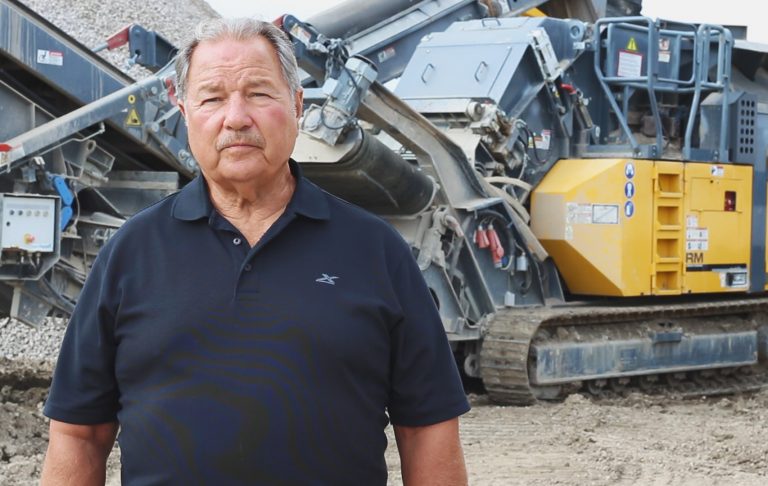 Dave Schielein – Ironhustler Excavating, IL
Dave offers demolition, recycling and custom crushing services throughout the state of Illinois. His experienced crew offers structural demolition services for houses all the way to factories. On-site crushing is the key of his success to eliminate trucking and disposal costs.
Tom Bright – Portland Road & Driveway, OR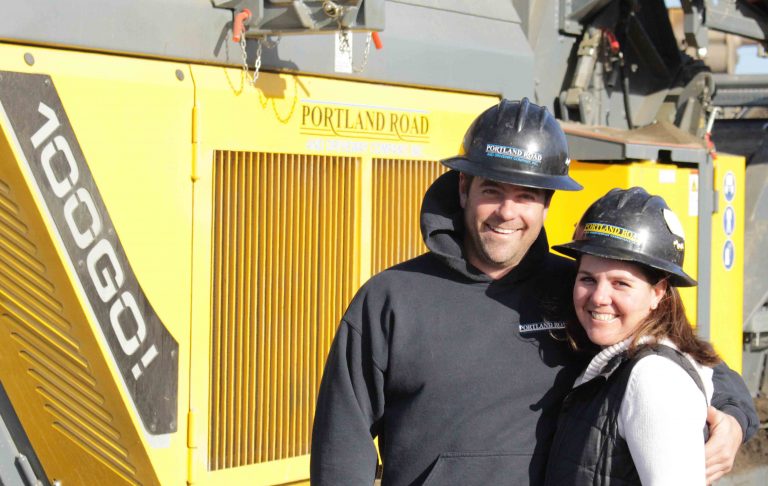 Portland Road & Driveway is a family-owned and operated company, specializing in civil construction services and material production. 6 years ago the business switched from an old stationary crushing and screening plant that processes sand & gravel to a mobile setup that could also recycle concrete and asphalt materials.
MACHINE SPOTLIGHT
RUBBLE MASTER will showcase crushing, screening & conveying equipment. Our biggest ConExpo line-up.
Stay tuned on what's new at ConExpo by signing up to our newsletter.

Crushing & screening for any size contractor and aggregate producer
Large range of mobile impact crushers, scalping screens, incline screens and stacking conveyors.
RM 90GO! walk-around video
Join crushing & recycling specialist Geoffrey Faber for a walk-around of the RM 90GO! mobile compact crusher.
Specs:
Up to 200 TPH, depending on material
64,500 lbs
RM 70GO! walk-around video
Join crushing & recycling specialist Geoffrey Faber for a walk-around of the RM 70GO! mobile compact crusher.
Specs:
Up to 145 TPH, depending on material
49,000 lbs
RM 90GO! crushing concrete
Producing #57 stone with a RUBBLE MASTER impact crusher and a 5'x12′ scalping screen.
RM 70GO! crushing asphalt & concrete
The RM 70GO! produces a 3/4″- base product in a single pass. Ideal for contractors who would like to start crushing & recycling.
RM HS3500 processing topsoil
The RM HS3500 is a 4'x9′ compact high performance scalping screen to process a variety of materials including topsoil, sand & gravel, C&D waste and more.
Visit us at SILVER LOT – booth S5643
SEE WHERE TO FIND US BELOW