The RM 90GO! delivers the most bang for your buck. It is engineered to deliver outstanding performance in the toughest of conditions. It crushes all kinds of material to a high-quality cubic aggregate in a single pass with an extremely efficient fuel burn. Within minutes the crusher can go from closed to open circuit to produce various materials.
Thanks to its overall ease of use, the unit can be operated by the excavator operator via the radio remote control. No additional support equipment, such as a loader or a stacker, is required to run the show. The RM 90GO! will track and crush at the same time and can be backed up when necessary without leaving the excavator.
Specs
RM 90GO! - BEST OF RECYCLING AND CRUSHING


Capacity
Up to 200 TPH, depending on material
Inlet opening
34" x 26" (860 x 650 mm)
Crusher unit
RUBBLE MASTER impact crusher
4-bar rotor, adjustable speed control

Power unit
Diesel-electric, 260 HP JOHN DEERE (TIER 3),
6 cylinders, 40 kVA 400V gen-set with
external outlets for plug-on equipment.
TIER 4i engines available on request!

Weight
62,500 lbs. (28,400 kg)
Options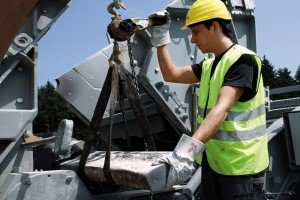 Hammer changing device
On-board hammer changing device incl. lifting jack. Facilitatates changing/flipping of hammers in the field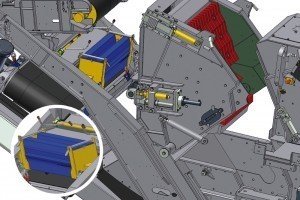 Hammer bracket
On-board storage retainer for a spare set (2 pcs) of hammers. The spare hammers travel safely with the machine.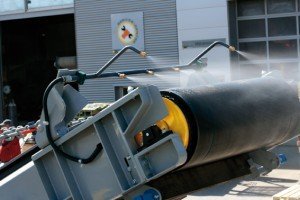 Dust suppression system
On-board dust suppression system to reduce dust emissions. Water mist on inlet, outlet and main discharge belt.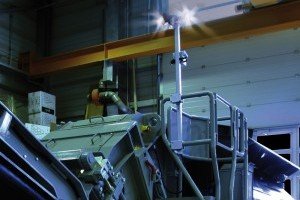 Light tower
Light tower illuminates the hopper and its surroundings at dawn/dusk.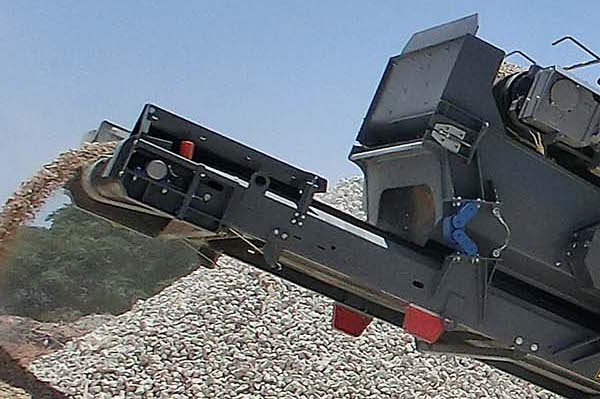 RM MS mesh-screen
The RM MS mesh-screen attachment can be mounted on the RM 80GO! and RM 100GO! to produce a perfectly cubical spec material without any oversize in a single pass.