RUBBLE MASTER offers mobile crushers, screens, and tracked conveyors for the profitable processing of materials.
A NEW E

X

PERIENCE operating
mobile crushers & screens.

High Performance
RUBBLE MASTER mobile crushers and screens provide the best throughput capacity in their class without sacrificing mobility.

Easy to Use
RUBBLE MASTER reduces complexity in operating crushing & screening equipment.

Safe to Use
Safety is our top concern so that you get back to your family safely.
Operating a RUBBLE MASTER
is just…awesome.
---
Don't just take our word for it.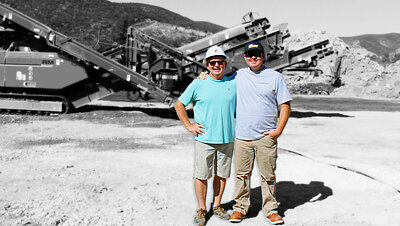 "Much more user friendly. The usability, the access to everything. Everything is readily available and there is no safety that you are risking with a RUBBLE MASTER. They designed this thing to be as userfriendly as it can be. My guys thanked me time and time again that we have bought this one because it is so much easier on them."
Bryce Swaim, BTS Equipment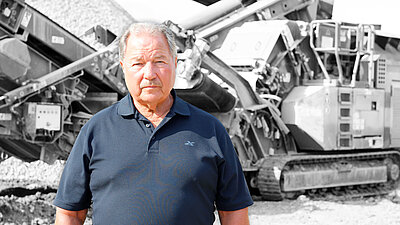 "What makes a RUBBLE MASTER a RUBBLE MASTER? It would be the uniqueness of the compact size and the remote controlled operation combined with the diesel-electric power and high output we achieve with these machines."
Dave Schielein, Ironhustler Excavating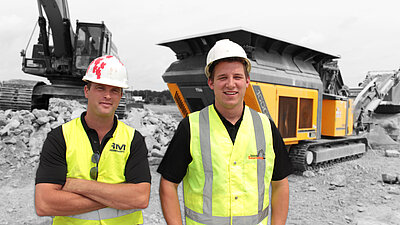 "We have tried bigger machines than ours with the same output as our RUBBLE MASTER".

Calvin Schouten & Wiebren deBoer, Schouten Excavating
Work With Us
Since 1991, RUBBLE MASTER has brought numerous innovations to the market. We're crushing & screening experts and work closely with contractors and aggregate producers world-wide.