Enhanced safety and maximum convenience
The RM Group once again sets new standards in user-friendliness with RM NEXT. As the first NEXT philosophy crusher, the RM 120X combines maximum safety with maximum performance and flexibility. Using RM Operations Assist and RM SMART, the crusher interacts with the machine operator who is able to see the status of the machine from the loader cab. The Performance Indicator also enables maximum efficiency in processing without leaving the cab.
Maximum throughput capacity and maximum flexibility
The best ratio of weight to throughput capacity, combined with equipment perfectly matched to each application, guarantees maximum flexibility. Depending on the application, the RM crusher can be equipped with the optimum equipment options and drive technology. In addition, it is more efficient during operation thanks to a larger diesel tank.
Specifiche tecniche
RM 120X


Throughput
up to 350 t/h, depending on material
Inlet opening
1.160 x 820 mm
Crusher unit
RUBBLE MASTER impact crusher with 2+2 or 4 hammers and multi-function adjustable impact arms
Power unit
Diesel direct drive: John Deere, 6 cylinders, 298 kW at 2200 rpm

Optional: diesel-electric drive with plug-in hybrid motor

Weight
35.600 – 46.400 kg
Opzioni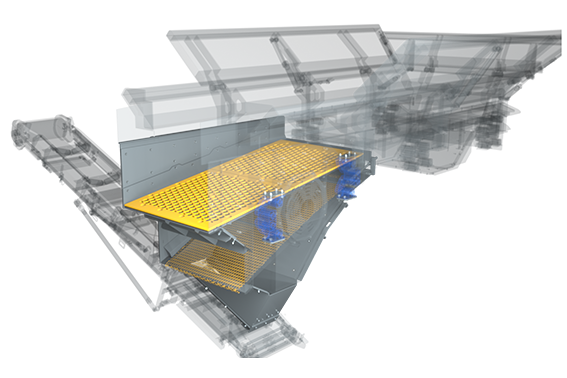 Active Prescreen 2D
Active Prescreen 2D in combination with 2-part feed belt. Due to the individually selectable mesh size and the output of a defined aggregate size, the Active Prescreen 2D is perfectly suited for use in the natural stone sector.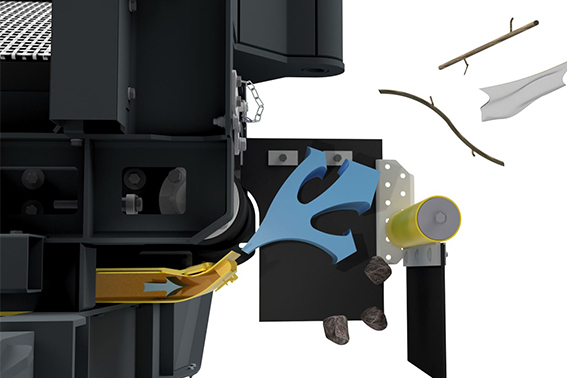 RM windsifter
The RM windsifter enables the separation of non-mineral (e.g. plaster, wood) from mineral input and thereby guarantee even higher end aggregate quality.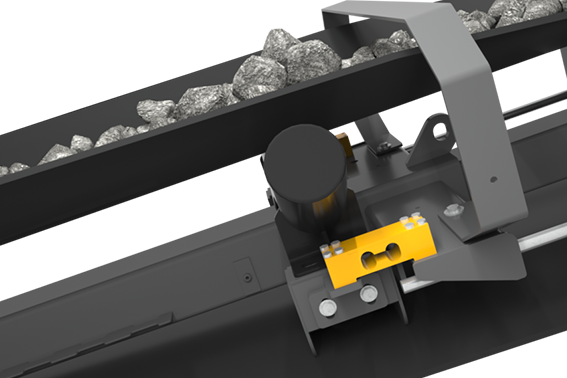 RM belt scales
The RM belt scales measure the material weight on the discharge belts and sends this data to the RM XSMART App where it can be displayed at any time.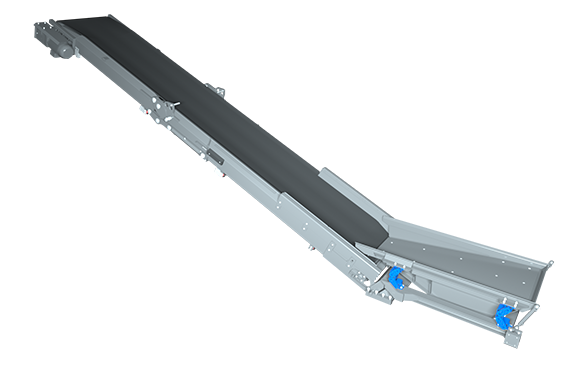 Pan feeder under the crusher
The pan feeder under the crusher is installed for applications involving industrial demolition and highly abrasive rock. It can be easily be removed from the front and is available with a smooth belt on the discharge conveyor.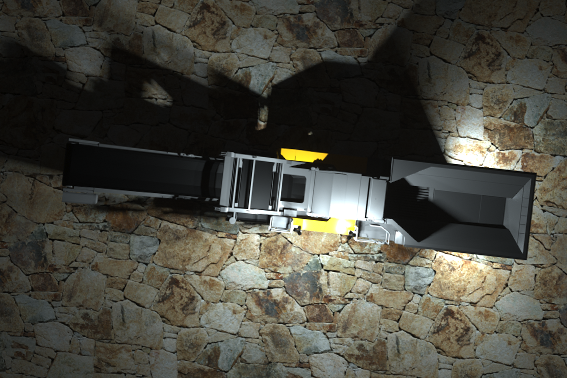 Lighting package
With additional floodlighting, you have sufficient light to work safely even at dawn and dusk. The lighting package Plus includes the lighting mast, engine compartment lighting and periphery lighting as well as warning lights.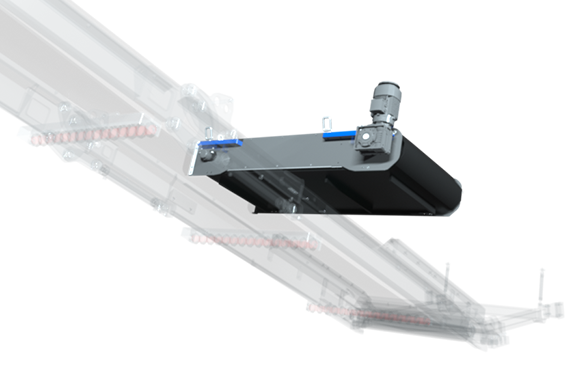 Magnetic separator
The short distance from the crusher outlet to the magnetic separator avoids blockages and, thanks to the strong permanent magnet, metal is removed from the crushed material.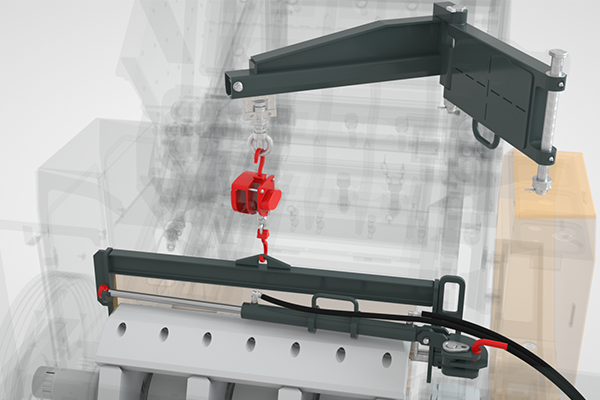 Dispositivo di sostituzione dei martelli d'urto
Il dispositivo permette di risparmiare tempo e personale ed aumenta la sicurezza durante la sostituzione dei martelli sul vostro frantumatore mobile.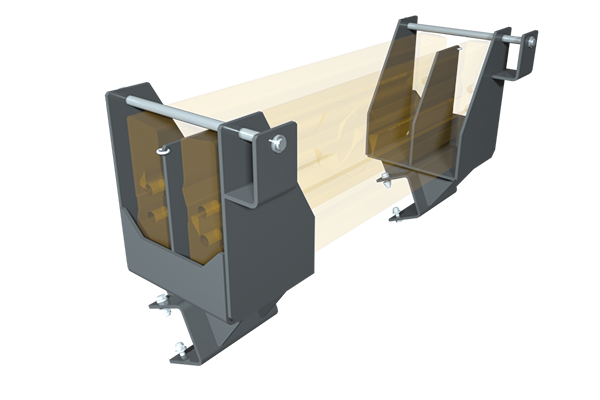 Supporto dei martelli
Con questo supporto avrete sempre pronto in cantiere un set di martelli di ricambio. Sul supporto montato direttamente sul macchinario si possono tenere due martelli di ricambio.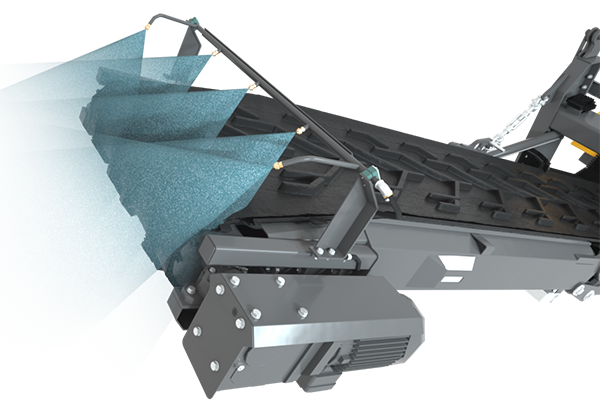 Contenimento delle polveri
Grazie al sistema di contenimento delle polveri, le emissioni di polvere sono contenute e il macchinario risulta sempre ben accetto anche nei centri abitati.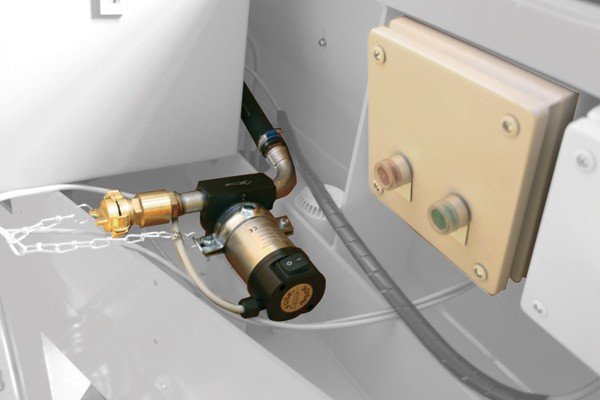 Pompa di rifornimento integrata
La pompa di rifornimento è integrata ed è già incluso il tubo, la sicurezza antiriempimento e la parte automatica di disinserizione: non è più necessario un distributore di benzina attrezzato apposta.