The RM 100GO! is a workhorse, with a performance that can only be matched with bigger plants. The unit still weighs less than 73,000 lbs when fully-equipped and can crush up to 275 tph. The time from unloading to crush is only 20 minutes. The rugged, high-performance 40″ RUBBLE MASTER mill is in synch with the hopper and the 9′ x 4′ screen box, delivering an exceptional performance in recycling and hard-rock applications.
Numerous on-board computers support the operator in his daily tasks and reduce downtime through operator error or misuse. Thanks to its simple design and the overall easy accessibility of all relevant maintenance and wear components, RUBBLE MASTER is second to none in terms of safety and maintainability. There is no reason to be on top to do any kind of maintenance. Three large access engine compartment doors give access to the engine.
Specs
RM 100GO! - THE PERFECT CRUSHER FOR PROS


Capacity
Up to 275 TPH, depending on material
Inlet opening
38" x 28" (950 x 700 mm)
Crusher unit
RUBBLE MASTER impact crusher 4-bar rotor, 3 rotor speeds
Power unit
Diesel-electric, 306 HP JOHN DEERE (TIER 3),
6 cylinders, 70 kVA 400V gen-set with
external outlets for plug-on equipment.
TIER 4i engines available on request!

Weight
Approx. 74,850 lbs. (33,950kg)
Options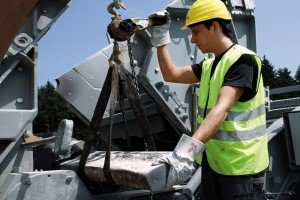 Hammer changing device
On-board hammer changing device incl. lifting jack. Facilitatates changing/flipping of hammers in the field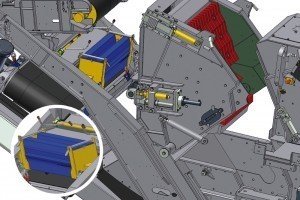 Hammer bracket
On-board storage retainer for a spare set (2 pcs) of hammers. The spare hammers travel safely with the machine.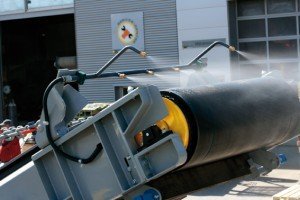 Dust suppression system
On-board dust suppression system to reduce dust emissions. Water mist on inlet, outlet and main discharge belt.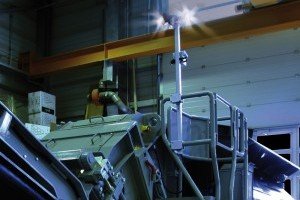 Light tower
Light tower illuminates the hopper and its surroundings at dawn/dusk.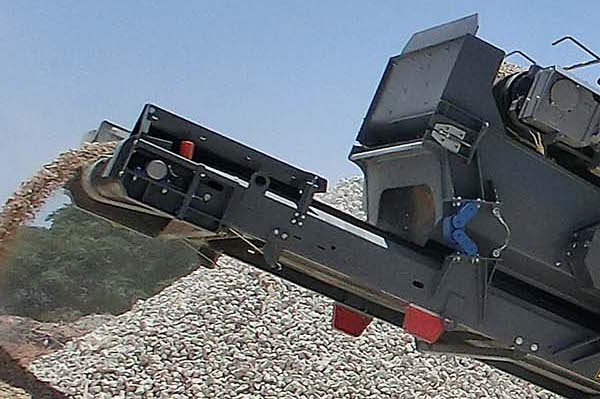 RM MS mesh-screen
The RM MS mesh-screen attachment can be mounted on the RM 80GO! and RM 100GO! to produce a perfectly cubical spec material without any oversize in a single pass.