Improve Your Material Processes to Make More Money
RUBBLE MASTER Demo Days
It is Hard to Improve a Well-Functioning Operation
In an industry where one machine looks like another RUBBLE MASTER makes a difference. Learn how to make more money with innovations that make crushing easier, safer and more efficient.
Mobile Crushing & Screening Equipment That Works to Make More Money
RUBBLE MASTER brings a new operating philosophy to the market that makes material processing easier, safer, and more efficient than ever before. At the RUBBLE MASTER Demo Days you can see the difference first hand.

Increase Production
Get new ideas to increase production & efficiency from the experts in crushing & screening.

Make Hard work Easier
Mobile crushers & screens designed with the operator in mind. Fully radio remote operated. Intuitive controls. Ground based service.

Improve Safety
Safety is our top priority so that you can trust your guys around the machine.
It's Time to Crush Different without Changing Your Process

Register for the
RUBBLE MASTER Live Demo

Check Out Mobile Crushers & Screens Live in Action

Stay Informed and Get New Ideas
RUBBLE MASTER Demo Days
Join our jam-packed crushing & screening live demonstration.

June 10 & 11
09:00 am – 4:00 pm each day

South of Dallas
45 min from DFW airport
2852 W Simonds Rd
Seagoville, TX 75159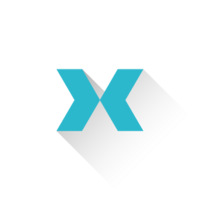 Experience the Difference
RUBBLE MASTER offers a large range of mobile crushers & screens to meet production needs for contractors and aggregate producers.
Launch of the All-New
RM 120

X

Mobile Impact Crusher
The RM 120X is the first-of-its-kind mobile impact crusher featuring the RM NEXT philosophy. RM NEXT elevates the easiest-to-use material processing equipment to a new simplicity, safety, and performance level. RM's refined machine controls are designed to give you the most out of your crusher. Make light work out of daily maintenance. Troubleshoot issues faster and with confidence. And put more material on the ground.
A New Experience Operating Mobile Crushers
Doing it all, in all new ways.

RM 120

X

Mobile Impact Crusher
Capacity up to 385 TPH. 46" x 32" inlet opening. Closed circuit plant. Loaded with options.

RM HS7500M Scalping Screen
5' x 16' screen-box. Double deck. Ideal for heavy-duty screening applications.

RM MTS2010S Tracked Conveyor
65' conveyor. Ideal for stockpiling crushed, screened or shredder materials.
What Makes the Live Demo Worthwhile Attending?

Machines In Operation
Featuring the RM 120X Mobile Impact Crusher, the MSC8500M Mobile Scalping Screen & the MTS2010S Tracked Conveyor

Talk to Factory Experts
Our material processing specialists will be available to talk profit.

Take a Break
RUBBLE MASTER provides snacks and drinks for you and your crew.

Global Market Leader
RUBBLE MASTER designed and manufactured the original compact crusher and continues to be the global market leader in the compact crushing segment.

Large Product Range
Crushers & screens for any size contractor and aggregate producer.

Experts in Crushing
RUBBLE MASTER has been manufacturing and supporting impact crushers for almost 3 decades.
Experience the Difference
Join us today.
Register Now
Don't miss any updates and financing specials.

Please RSVP
We send you also updates on the event.

100% Free
Bring your friends and family.

Receive a Free Hat
All pre-registered guests receive a free hat.
About Us
RUBBLE MASTER was founded in 1991 with the idea to enable contractors to recycle materials on-site without needing the same material processing experience as aggregate producers. The machines had to be compact with high throughput, easy to use and safe, so that on-site crushing became an attractive business to the contractor market. Since then, we have grown with our customers and today RUBBLE MASTER is the global market leader in mobile Compact Crushers.
Now Available in Texas
RUBBLE MASTER has opened a factory store in Ennis, TX south of the Dallas / Ft-Worth metrohub. Now offering sales, service, parts and rentals.