Groundwork Solutions Limited (GSL), based in Canterbury, Kent have updated their operations with a RM 70GO! 2.0 for crushing construction and demolition concrete. They purchased the compact crusher from RM's appointed sales partner for southern UK, Red Knight 6, after a successful trial period.
One of GSL's main solutions is volumetric ready-mixed concrete and screed. Their new RM 70GO! 2.0 is able to crush down to very small sizes, this gave GSL the ability to recycle their construction & demolition concrete for use in ancillary mixes. This results in lowering their environmental footprint, as well as saving money on buying primary aggregate.
"When the machine first arrived, I was delighted at how compact it was. Then seeing it in action I knew it was what we were looking for. The speed at which it crushed C&D waste to a 1.5″- (40mm-) product that we needed was fantastic, it delivered more tons per hour and was half the footprint of our previous crusher."
Wayne Cooper, director, GSL
Dan Flack, sales director for RK6 commented: "Working closely with Wayne and the team at GSL we've been able to identify the right solution for their business. Having conducted a trial on site, we were able to demonstrate exactly how powerful the product is and how it will benefit the GSL business."
The RM 70GO! 2.0 weighs just 42,000 lbs (19 tons) and is highly flexible, being able to handle and process a wide range of materials, including rubble, asphalt, and concrete.
Are you interested in an RM machine? Send us an email to [email protected]
Our crushers in action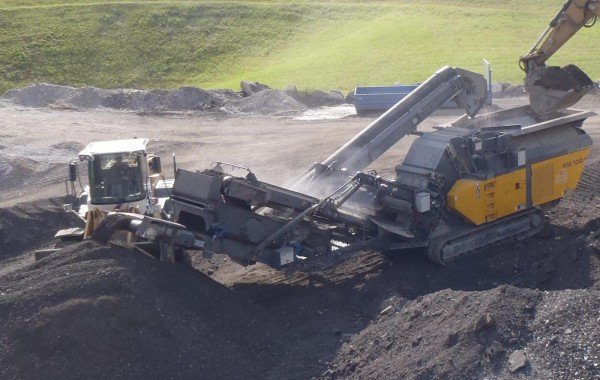 Even in the heat of summer, an RM mobile crusher effortlessly processes waste asphalt into cubic final grain. Because huge quantities of waste asphalt are produced every day, companies can discover a lucrative new business in recycling asphalt. Here you will find examples of users who more than p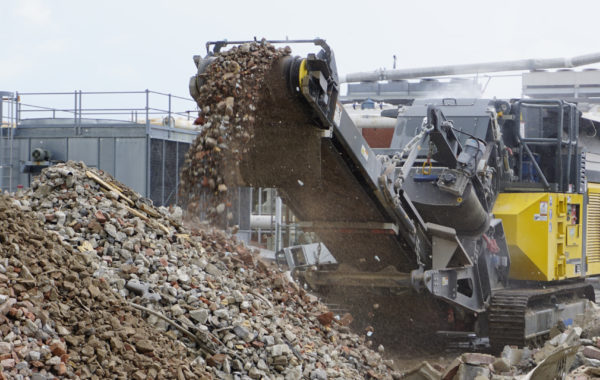 Recycling C&D waste directly on-site and using it immediately as backfill for sewer trenches or around basements really pays. With the flexible and quiet RM crushers you can work anywhere from small building sites in the city to noise-sensitive residential areas.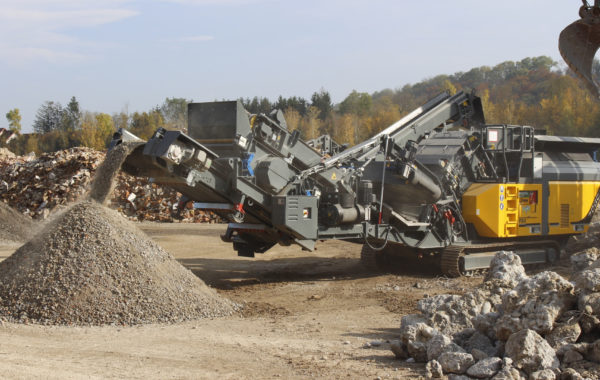 Starting material processing is easier than ever with the RM 70GO! 2.0 Compact Crusher. This tracked mobile crusher comes with all the standard features of a full-size crusher including an on-board screen and return conveyor to produce spec material in a single pass.
-->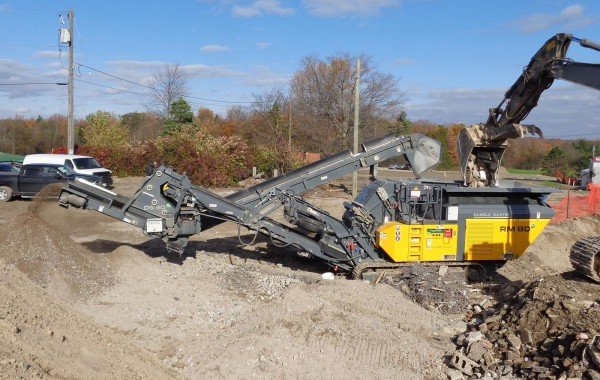 Concrete is versatile wherever and whenever. The high quality and strength of this material is well known. As a result, concrete is one of the most important recycling raw materials.