Saudi Arabia is pressing forward with its activities in the field of infrastructure throughout the country. The industry is flourishing. A road construction company in Dammam in the eastern part of the kingdom is active in precisely this sector. Their fleet of machinery consists of stationary machines in their own quarry and mobile crushers that produce aggregate materials for external customers and for their own asphalt mixing plant. Because there is a lot of work at the moment, the company has decided to expand its fleet by investing in an RM 100GO! crusher.
The managing director is so impressed by the flexibility and efficiency of the RM 100GO! that he would also like to expand his business: "So far, we have been using the crusher to process limestone. It should come as no surprise that we would also like to use the compact crusher in our core business and recycle asphalt and concrete as aggregate materials for road building projects. Compared to the other machines in our fleet, the RM 100GO! is unique in terms of manoeuvrability and cost-efficiency." Even in the most difficult conditions, the RM 100GO! always works reliably and efficiently. Magdi Mahmoud – division manager at the local RM sales partner GCC Olayan – is sure that the market for recycling C&D waste materials in Saudi Arabia still has a great deal of potential.
Our crushers in action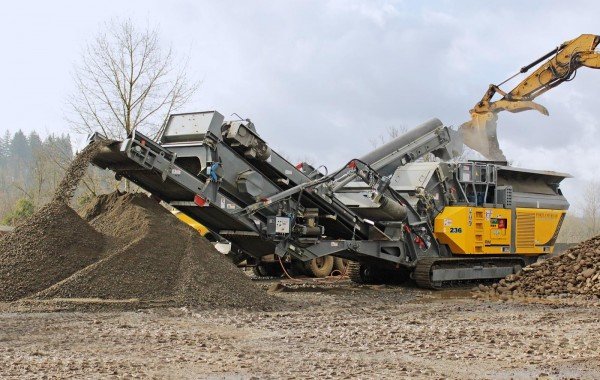 The RM 100GO! is a high-performance mobile crusher for high volume producers. It excels in recycling as well as hard-rock applications. Weighing only 75,000 lbs. it crushes up to 275 TPH with an extremely fuel efficient diesel-electric drive.