Mobile Concrete Crushing grew Danny's Business from Small to Big Fast
Case Study
Mobile Concrete Crushing grew Danny's Business from Small to Big Fast
Case Study
Danny's dumpster rental business yielded large amounts of concrete.
Danny has proven that a courageous venture into mobile concrete crushing changes your perspective of demolition debris and is a great avenue to grow your business. He ran a profitable dumpster rental business in Tampa, FL when he realized that he was disposing a lot of concrete at recycle yards. They in turn crushed up the material and sold it as a new commodity. That's when he decided to enter the concrete recycling business.
He had the space and the vision. So he started reasearching small jaw crushers, slow-speed shredders, and compact impact crushers. He looked at various options but quickly realized he needs the capability to crush and screen simultanously.
Growing a mobile concrete crushing business fast requires you to start with the right machine.
---
Small jaw crushers, compact impact crushers, and slow-speed shredders can process concrete but if you start with the wrong machine, or let the initial investment cost dictate the selection, you…
waste time & money getting out of a wrong decision.
struggle build a market for your products and services.
struggle to increase your capacities seamlessly.
hold back your growth from the start!
Starting a mobile concrete crushing business becomes easier with a partner who understands material management and coaches you to be successful.
Concrete recycling is more than just purchasing a crusher. It involves managing inbound materials, understanding jobsite setup, and operating a crusher efficiently. If your operation doesn't run in-synch you waste money to downtime and high operating costs.
At RUBBLE MASTER we understand that the selection process can be overwhelming, and the payments look intimidating. That's why we brought out a RM 70GO! Compact Crusher to his site to prove that is can be done.
"Seeing a machine in operation in my yard with my material was key to ensure this is the right thing."
Danny Salomon, Broadway Recycling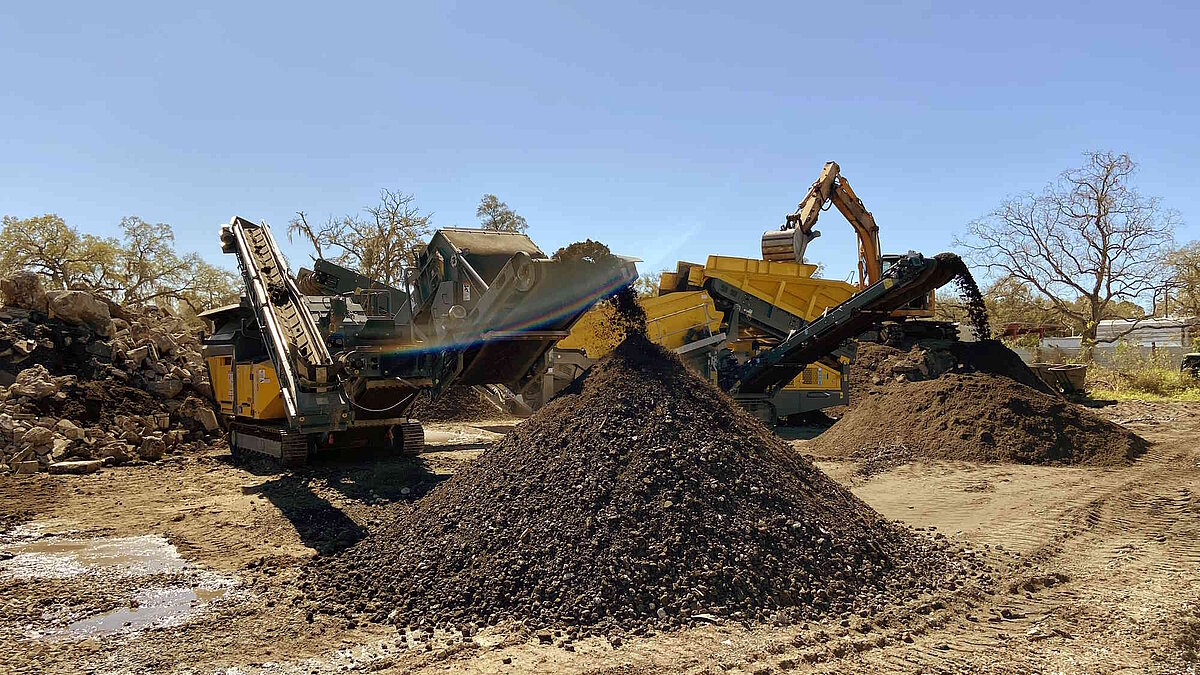 The RM 70GO! Compact Crusher is perfect for Concrete Recycling start-up businesses and gives you all the features of a full-size impact crusher.
Leading up to the purchase Danny stockpiled concrete so that he could quickly turn his material into profits. Considering all concrete recycling yards in the area material quality is key so that you are not forced to lower your aggregate prices.
The RM 70GO! Compact Crusher is an impact crusher that can take reasonable size 18" pieces of concrete, liberate and segregate rebar, and turn it into a DOT spec material that people want to buy.
Options include a magnet, radio remote control and a dust suppression system.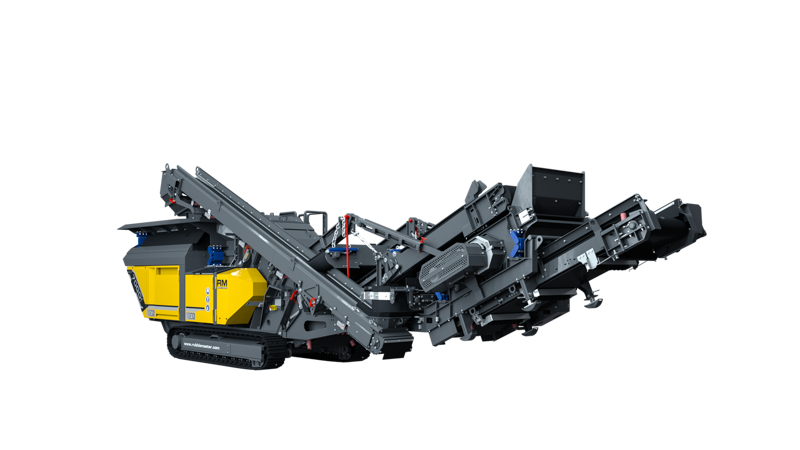 Processing his own concrete was the baseline whereas on-site concrete crushing turned an even a faster spin on his recycling business.
Once people realize that you are in the concrete recycling business start seeing opportunities everywhere. You start collecting more raw materials and you start bidding on more crushing jobs. The beauty of the RM 70GO! Compact Crusher is that it can put out a lot of products for its size and it deals brilliantly with asphalt in the warm Florida climate.
Inevitably, concrete crushing also brings asphalt crushing jobs. Impact crushers are asphalt crushers and can process asphalt even in warm environments. Small jaw crushers in warm environments are useless for crushing asphalt.
The below chart is indicative and depends on a myriad of factors.
RM 70GO! Production Capacities

| | | |
| --- | --- | --- |
| | 1"- base material | 3" non-spec |
| Concrete | 60 - 75 TPH | 90 - 110 TPH |
| Asphalt | 90 - 110 TPH | 110 - 130 TPH |
You know you can take your mobile concrete crushing business to the next level when you know the process inside and out and you have clear visibility of the crushing jobs ahead.
It took Danny a couple of years to make down payments for his crusher and perfect the process with his RM 70GO! Compact Crusher. He had learned about the market opportunities and limitations of his first crusher. When he landed a big concrete crushing job, he purchased a RM 100GO! mobile impact crusher (2 sizes up from his RM 70GO!) with a wind-sifter option for a cleaner product.
The RM 100GO! is a high-capacity impact crusher that goes toe-to-toe with much bigger and heavier crushing plants while preserving the same operating principles and mobility.
The below chart is indicative and depends on a myriad of factors.
RM 100GO! Production Capacities

| | | |
| --- | --- | --- |
| | 1"- base material | 3" non-spec material |
| Concrete | 130 – 150 TPH | 150 - 180 TPH |
| Asphalt | 150 – 200 TPH | 200 – 250 TPH |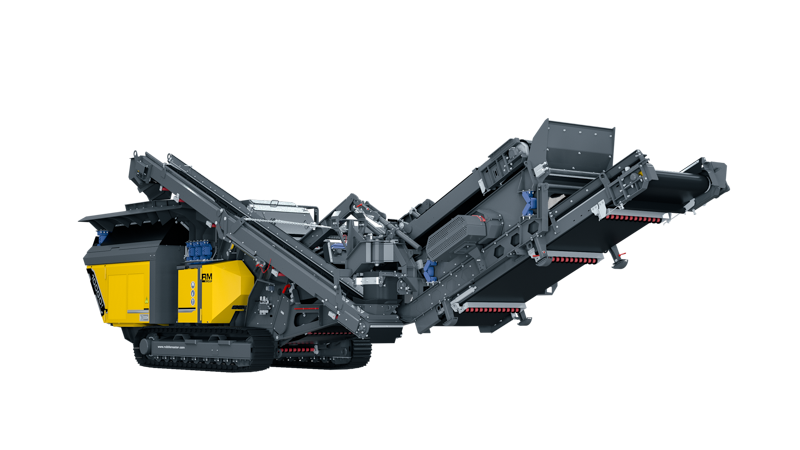 "The main reason for RUBBLE MASTER is customer service. The second reason that machine does a great job crushing. [...] The third reason my guys understand the machine. If there is an issue the machine throws a code and tells you in what direction to look."
Danny, Broadway Recycling
Danny Dominates Crushing Jobsites with Top Notch Equipment in Florida
Every start is difficult and often you have to learn the hard way. The right investments and willingness to continually push forward have made Broadway Recycling a premier mobile concrete crushing contractor providing material prep and crushing services.

Get our Best Advice
Join over 16,000 people who receive practical crushing & screening tips every month.