1. Quality Aggregates Production Starts with Material Management
---
The raw material and material management are as important as your aggregate crushing process. If your feed material has low quality, your finished product will be of low quality as well. Also if you mix good product with debris or have no control over what recycled materials are coming in you struggle to produce quality aggregates. If you accept recycle materials try to establish separate dump sites for different materials and avoid mixing of stockpiles.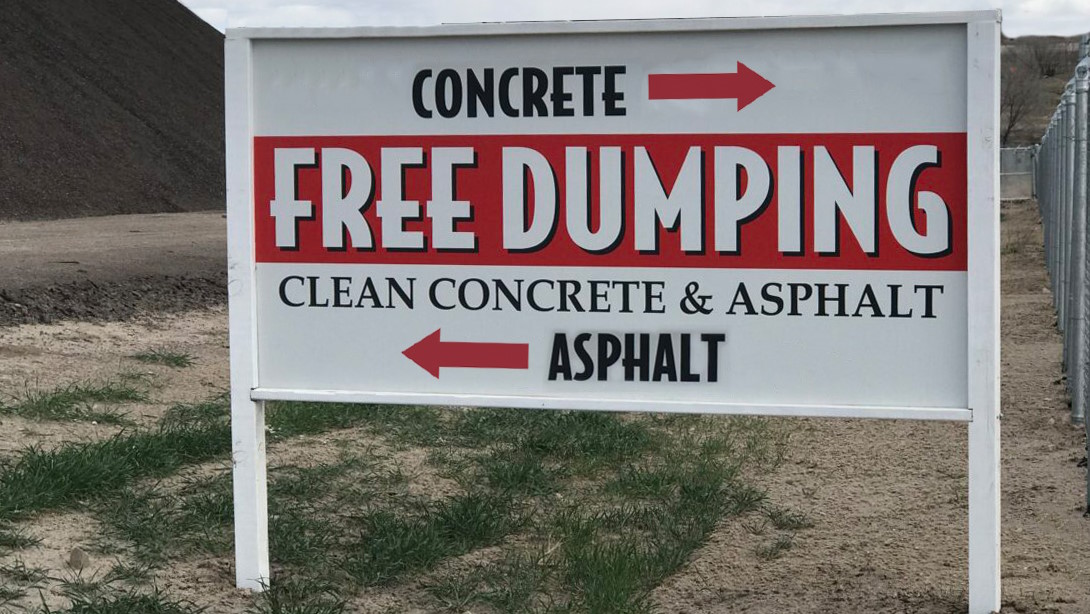 2. Deconstruction Vs Demolition
---
The goal of demolition is to simply tear down a structure. On the other hand, deconstruction takes down a structure with the intent of salvaging and separating materials with the purpose of reusing and recycling materials. If you have no control over your feed you need to sort through your pile first. Pull out rebar, uncrushables, and other trash with an excvator and a pulverizer.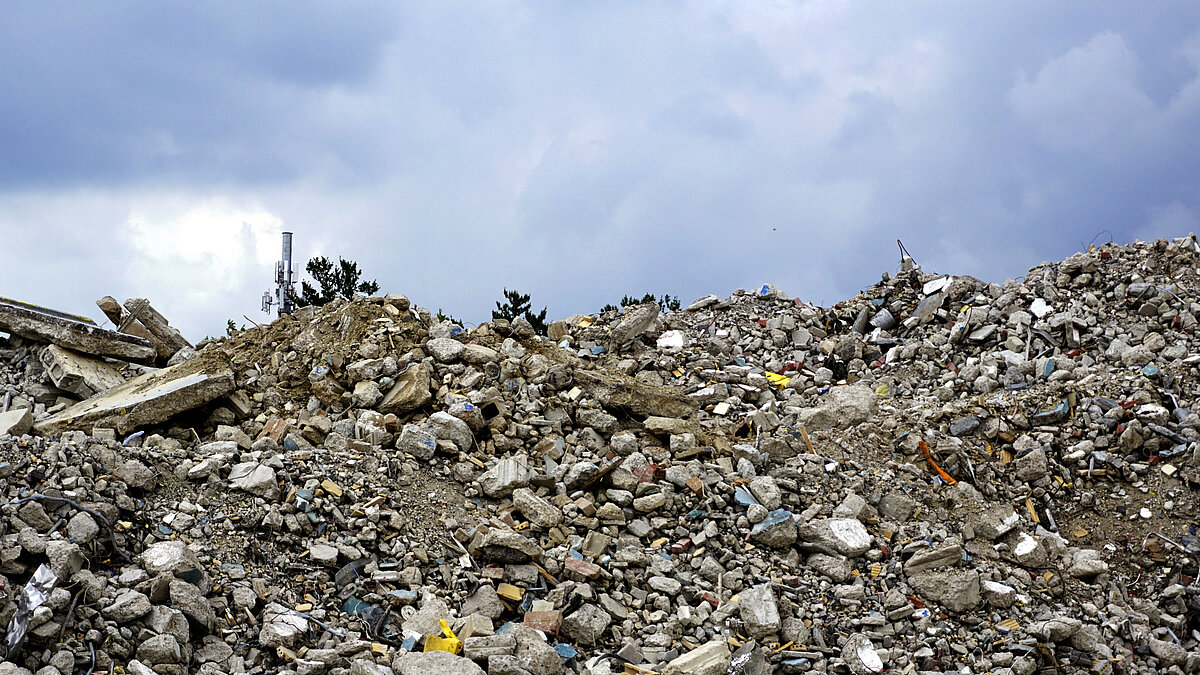 3. Remove Dirt in Your Feed
---
Less dirt makes a cleaner end-product that sells better. If you have excessive dirt in your feed it can slow down production and maximize wear. Pre-sceening your material segregates dirt and fines and gives you another product to sell.
Most mobile crushers feature a pre-screen to bypass fines or segregate fines via an optional side-discharge conveyor. If this is not sufficient, a mobile scalping screen can be used for a more efficient dirt segregation process.
Pre-Screen Options on RUBBLE MASTER Impact Crushers
The most cost effective way to segregate fines from your feed.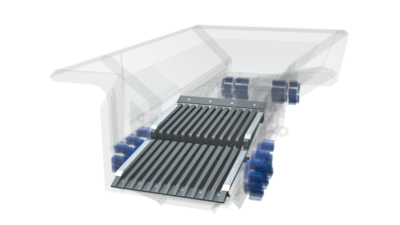 Pre-Screen Grizzly
(standard)
Ideal for dirty material and concrete because it doesn't trap rebar easily. The elongated opening allows more material to pass but doesn't make a spec product.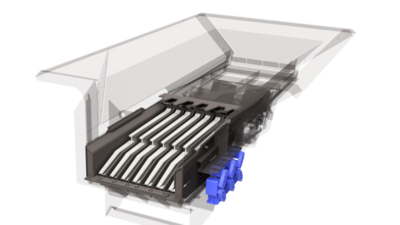 Patented RM Active Grid
A pre-screen grizzly with a more aggressive screening action to segregate more fines. Ideal for very dirty materials or bank gravel with lots of fines.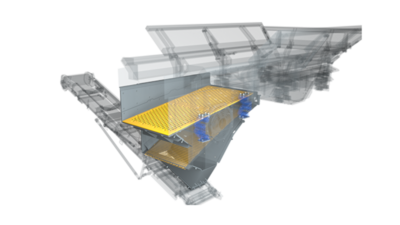 Active Pre-Screen 2-Deck
This pre-screen features a heavy-duty punch plate with an actual square mesh screen underneath to produce a spec fine product. The independent motion of the active pre-screen results in a more aggressive screening action.
When the on-board screen is not sufficient a scalping screen provides more capacity.
Maximize capacity. Improve Aggregate Quality.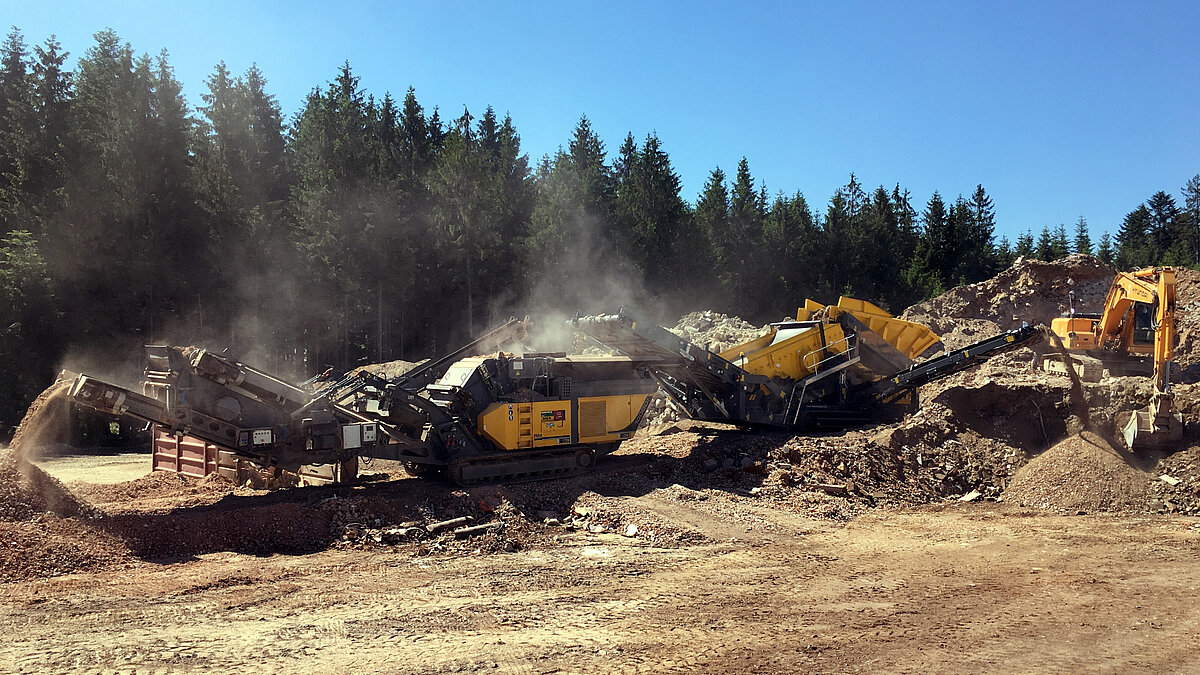 4. Use an Impact Crusher​s to Produce Uniform Quality Aggregates
---
A uniform product is a key characteristic in quality aggreates. The crusher type has a big influence on the shape and gradation of the product. Typically, if spec materials are required an impact crusher delivers a better gradation, more cuboid aggregate shape, and makes it easy to meet an engineered spec.

Cuboid Aggregate Shape
Multiple edges. Easy to grade.

Superior Gradation
Different particle sizes. Fines for compact and fewer voids.

Efficient Liberation of Rebar
Fewer lollipops.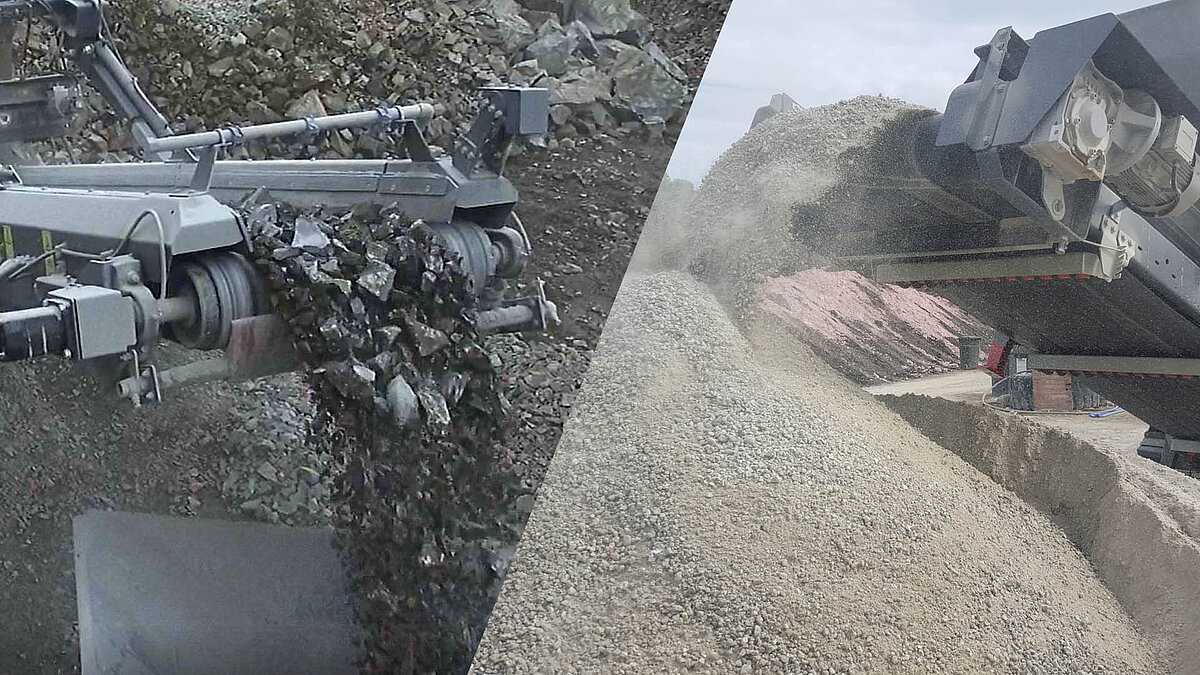 5. Liberate and Segregate Rebar
---
In a concrete recycling application it is paramount to get rid of any rebar and tramp iron. A self-cleaning magnetic separator can be used to lift rebar out of the crushed material and discharge steel to the side. Typically, a magnet consists of a permanent magnet underneath a conveyor belt. The magnet picks up the steel and the conveyor belt moves the rebar until it leaves the action area of the magnet and drops down.

Permanent Magnet
(standard)
6. Reduce Lightweight Contaminants​ with a Windsifter
---
Lightweight contaminants such as fabrics, wood chips, aso and are hard to get rid of. Many contractors use a laborer to pick trash from a finished pile. This is a dangerous and inefficient process because the laborer has to get cloe to the crushing action and can't keep up with the crushing plant. A windsifter can be used to blow out a certain percentage of leightweight materials to get a cleaner end product and reduce the manual seperation effort.
7. Screen Aggregates for Consistency
---
A screen classifies material by size and allows you to get rid of oversize and undersize particles. The amount of screen-decks within a screen defines how many products you can produce
| Number of decks | Number of products |
| --- | --- |
| 1 | 2 |
| 2 | 3 |
| 3 | 4 |
Mobile impact crushers feature an on-board screen and return conveyor (closed-circuit crusher) to produce a spec material in a single pass. Most on-board screens feature 1 deck for 1 finished product and one oversize product that is either recirculated to be recrushed or stockpiled as a separate clear stone product. Bigger impactors can have up to 2 on-board screen decks to produce a second product.
In many applications the onboard screen becomes a limiting factor because you can't achieve the capacity or number of products required. In these instances, you would use a mobile screening plant to maximize screening capacity. The most common mobile screener types are scalping screens and incline screens.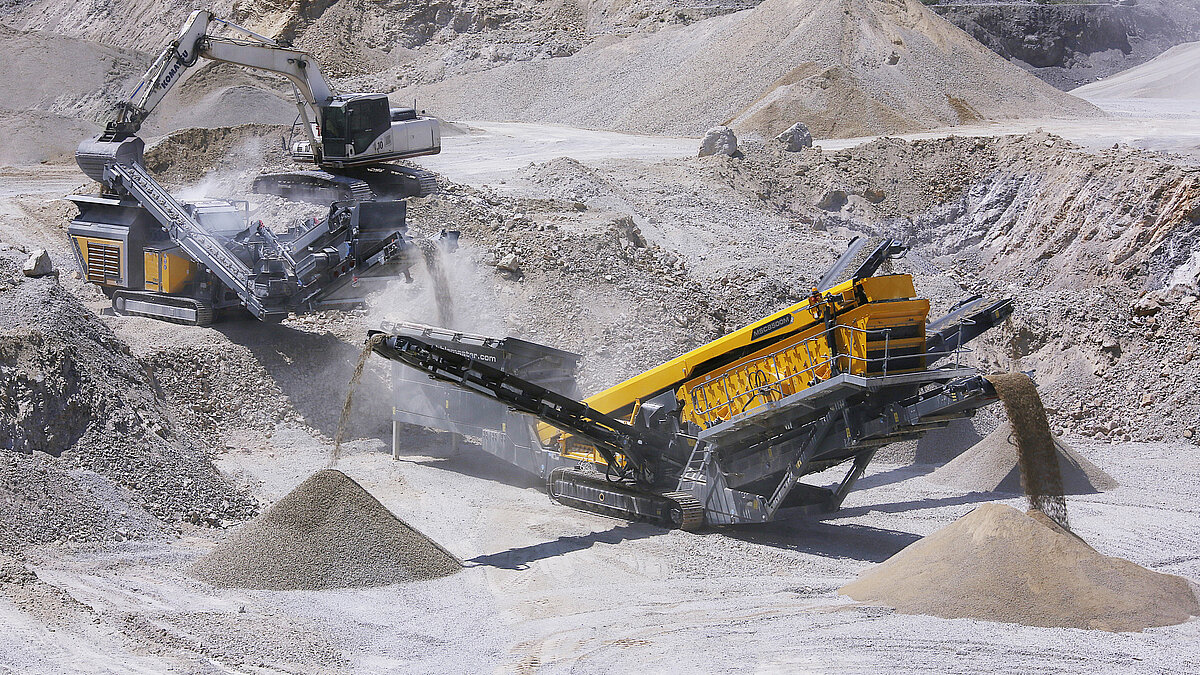 8. Don't Mess Up your Quality Aggregates with Wrong Stockpiling
---
On a conveyor belt fine particles settle to the bottom through vibration. This results that the final stockpile is segregated with coarse rocks at the outer edges, and fines particles at the center of the pile. If the material is not stockpiled correctly, it could lead to the rejection of the material. Building a layered stockpile with a constantly moving radial conveyor or moving the product with a dozer help reduce segregation effects and eliminates the need to reblend the material before shipment.
9. Wash Aggregates to Remove More Fines and Produce a Clean Product
---
Some quality aggregate specs require a clean stone product. Washing materials helps you float out contaminants and wash fine particles off the rock to produce sand and clean rock products. While many wash plants are big and stationary, tracked rinser screens can be a cheaper and more flexible alternative. RUBBLE MASTER mobile incline screens can be fitted with a rinser kit including plumbing and spray bars to rinse your product for a cleaner end-product. Fine particles are collected in a catch box and pumped to a third-party aftertreatment system for further dewatering and sizing of the fine product.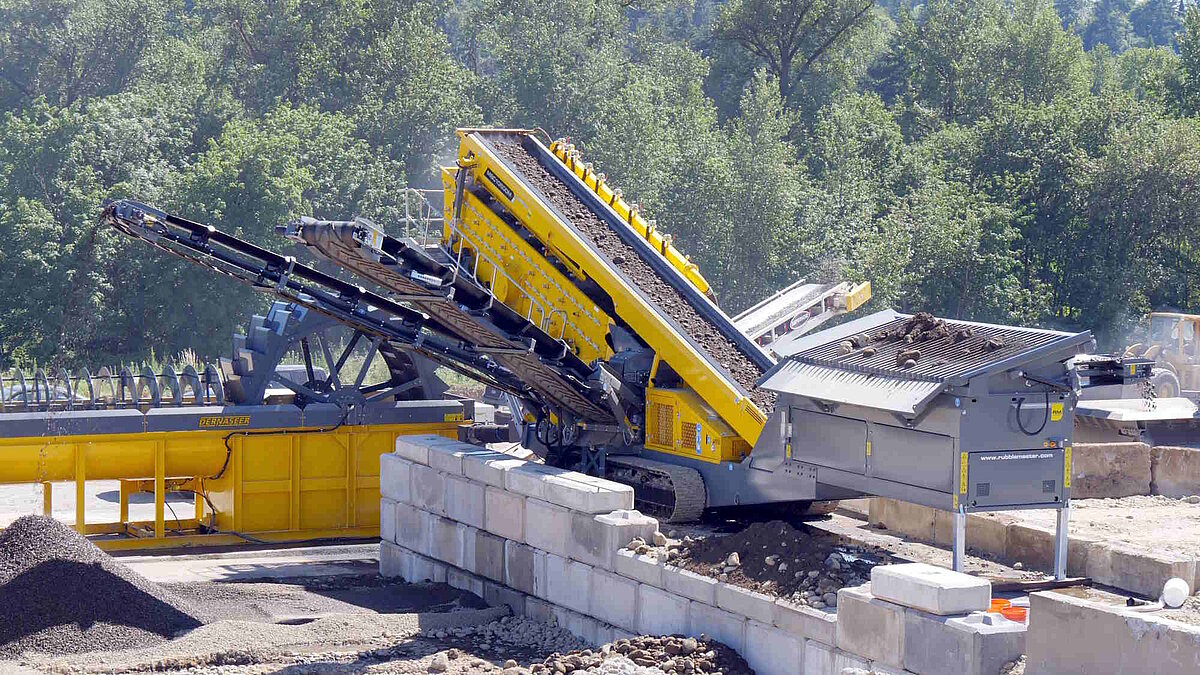 Everybody can produce quality aggregates with the right processing equipment.
---
RUBBLE MASTER makes it easy to achieve good aggregate quality. Whether you process concrete, asphalt, or rock we help you meet your spec. We provide you flow analysis and can even support you with material testing. Contact us to get started.

Get our Best Advice
Join over 16,000 people who receive practical crushing & screening tips every month.