WE MOVE. Benefit from our warehouse clearance! - Get 15% on All Parts and Up to 25% on Select Hammers. - [Hurry] ⏰ Get discounted parts while supplies last. ORDER NOW
What are the benefits of an impact crusher?
Impact crushers reduce mineral materials such as concrete, asphalt and natural rock in size to produce a valuable commodity product. A fast spinning rotor throws the material against a solid stationary impact wall. The striking and impacting causes the material to shatter into smaller pieces. The result is a very homogenous and cubical product leaving the crusher box.

Versatility
Good for processing reinforced concrete, asphalt, cinder blocks, sand & gravel, soft rock, and hard rock.

High Reduction Ratio
Ideal for producing a spec product without the need of a primary jaw crusher.

Superior Material Compaction
Material produced by an impact crusher is easier to grade and compact making it perfect for base and subbase.
Types of Impactors
There are 2 main types impact crushers - horizontal shaft impact (HSI) crushers and vertical shaft impact (VSI) crushers.

Horizontal Shaft Impactor (HSI)
The horizontal shaft impactors are the most common impactor type that can be used in recycling, primary and secondary crushing applications. This type impactor will take reasonable size pieces and produce small output material.

Vertical Shaft Impactor (VSI)
Vertical shaft impactors are designed to process already small material even smaller and are therefore used in a tertiary crushing application (e.g. producing manufactured sand).
What are the main components?
The crusher box includes a rotor with hammers (also called blow bars). Depending on the rotor style you will have either 3 bars or 4 bars. Hammers are cast iron replaceable wear parts that are actually in contact with the material. They are designed to withstand the many impacts of the material. The impact wall (also called apron) has several crushing stages and is armoured by thick wear plates.
Once the hammer hits the big material entering the crusher box it is thrown against the wall and starts ricocheting between hammers, wall and other material particles. As soon as the material is small enough the fit in between the rotor and the lowest crushing stage of the impact wall it will leave the crusher box at the bottom.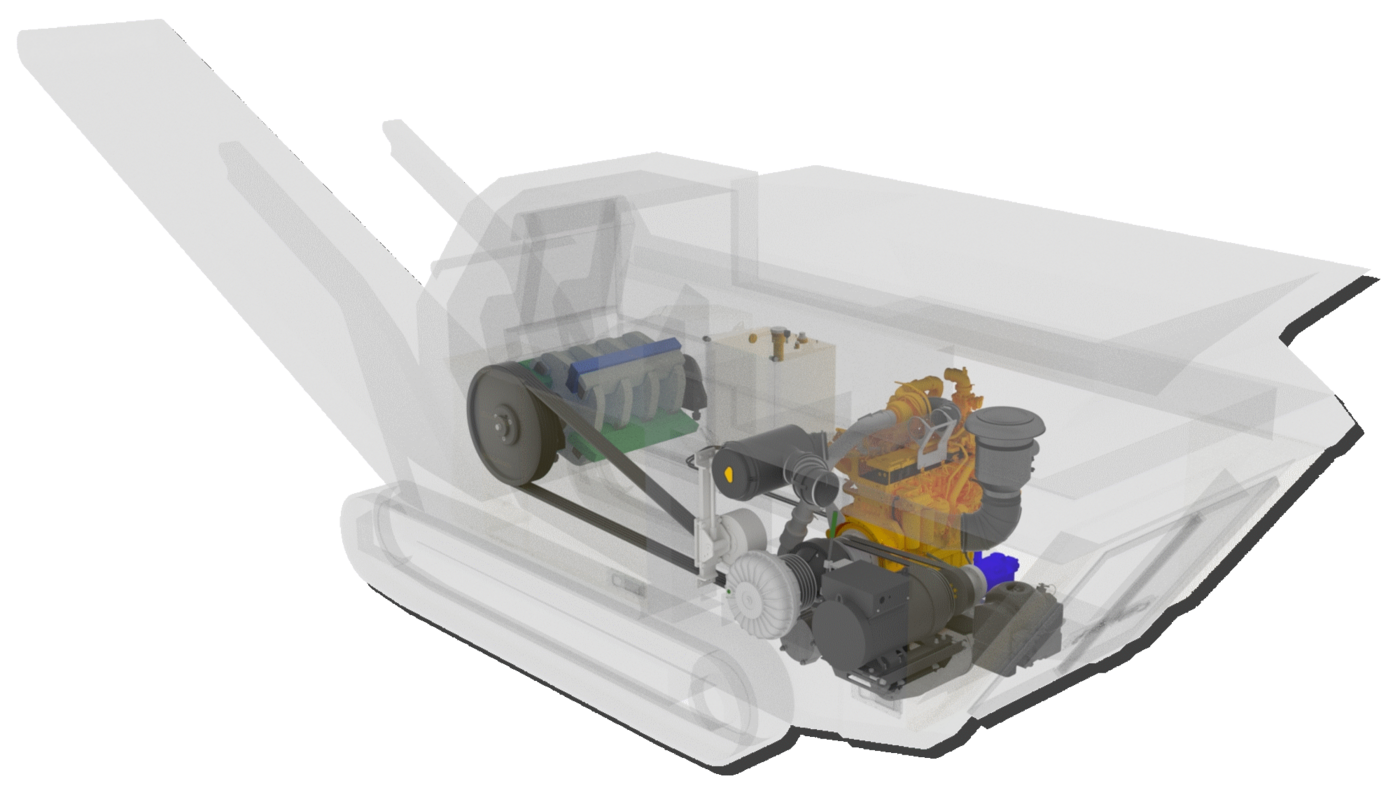 Drive system
X
On a mobile unit impact crushers are driven directly by a diesel-engine or indirectly driven by an electric motor or a hydraulic pump.
Rotor body
X
There are different rotor body styles. Most common are 3-bar and 4-bar rotors. This example is a 4-bar rotor that can be operated in the following two operation modes:
4 high bars: this mode is for processing small materials (e.g. asphalt millings or gravel) or in a secondary crushing application (e.g. after a jaw crusher)
2 high & 2 low bars: this mode is a multi-purpose setup which is ideal for primary crushing and recycling applications.
Inlet opening
X
The inlet opening defines the overall feed-size. As a rule of thumb it is recommended that the maximum feed size is 80% of the inlet opening width.
A chain curtain prevents rocks being ricocheting back ensuring operator safety.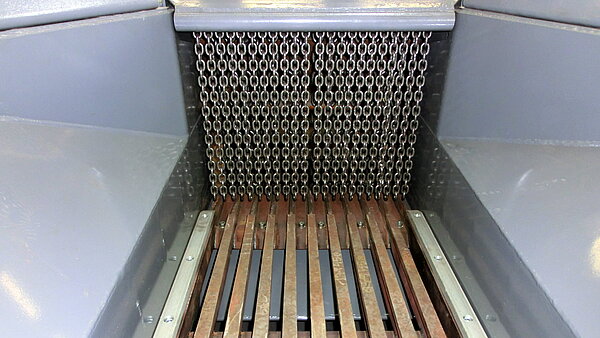 Impact wall or apron
X
The impact wall is typically hinged and can be adjusted hydraulically. The apron is typically armored with replacedable impact plates. Some crusher types need to replace the entire impact wall once it is worn out.
What materials can you process?
Impact crushers is a versatile crusher that can be used to process natural rock and recycle materials alike. Many people claim that you can't process hard rock with an impact crusher. This is not entirely true because it depends on the breaking characteristics of the rock and the feed size.

Concrete & asphalt recycling
Reinforced concrete, demolition material, asphalt millings, washout concrete, high PSI runway concrete, brick & masonry.

Soft & medium hard rock
Every rock is different even if it is the same type of rock. There is soft limestone and there is hard limestone. Please consult a crushing expert to verify your application.

Slag, railroad ties, glass, ivory, and pre-stressed concrete is also possible but need closer attention. Please consult a crushing specialist.
Cuboid aggregates produced by a mobile impact crusher.
What size material can you produce?
The beauty of impact crushers is their versatility in terms of input material and output size. There are many different designs out there but generally speaking impact crushers can produce material from 3" down. The smaller the input material the harder it gets to crush. The output gradation can be adjusted through various settings.

Rotor Speed
The higher the speed the more fines are produced.

Crusher Geometry
Altering the distance between the rotor and the impact wall influences gradation and overall output size.

Hammer Setup
Common hammer setups are 2 high 2 low or 4 high hammers.
Changing The Impact Crusher Geometry
On most crushers this works hydraulically. The aprons need to be adjusted when you want to produce a different output material or when you need to readjust your crusher settings to accomodate the wear progress.
RUBBLE MASTER impact crushers use a simple design to change the crusher setup easily, quickly and safely within minutes. The unique proprietary crushing chamber design allows operators with limited impact crushing experience to operate our machine efficiently from day one.
Impact crusher hammers, wear liners, and impact plates are consumables and need to be replaced frequently.
Wear items are chewed up in the crushing process and need to be monitored and changed frequently. The higher the abrasion, hardness, and fines-content the faster the wear. The rotor body holds hammers in place through a sliding system (see picture) or they are lifted in and wedged in place.

Get our Best Advice
Join over 5,000 people who get our practical crushing & screening tips once a month.