One of the first RM crushers – an RM 50 – made its way to Switzerland some 25 years ago. Today, 150 RM machines in total are in operation for Swiss customers. Five years ago the success of the RM crushers led to the foundation of RUBBLE MASTER SCHWEIZ AG. And the success continues. In 2016 the team moved to new premises in Hasle bei Burgdorf in the canton of Bern. An extensive rental fleet, support with financing and their own RM spare and wear parts warehouse together with their own RM service workshop now offer customers even faster and broader service.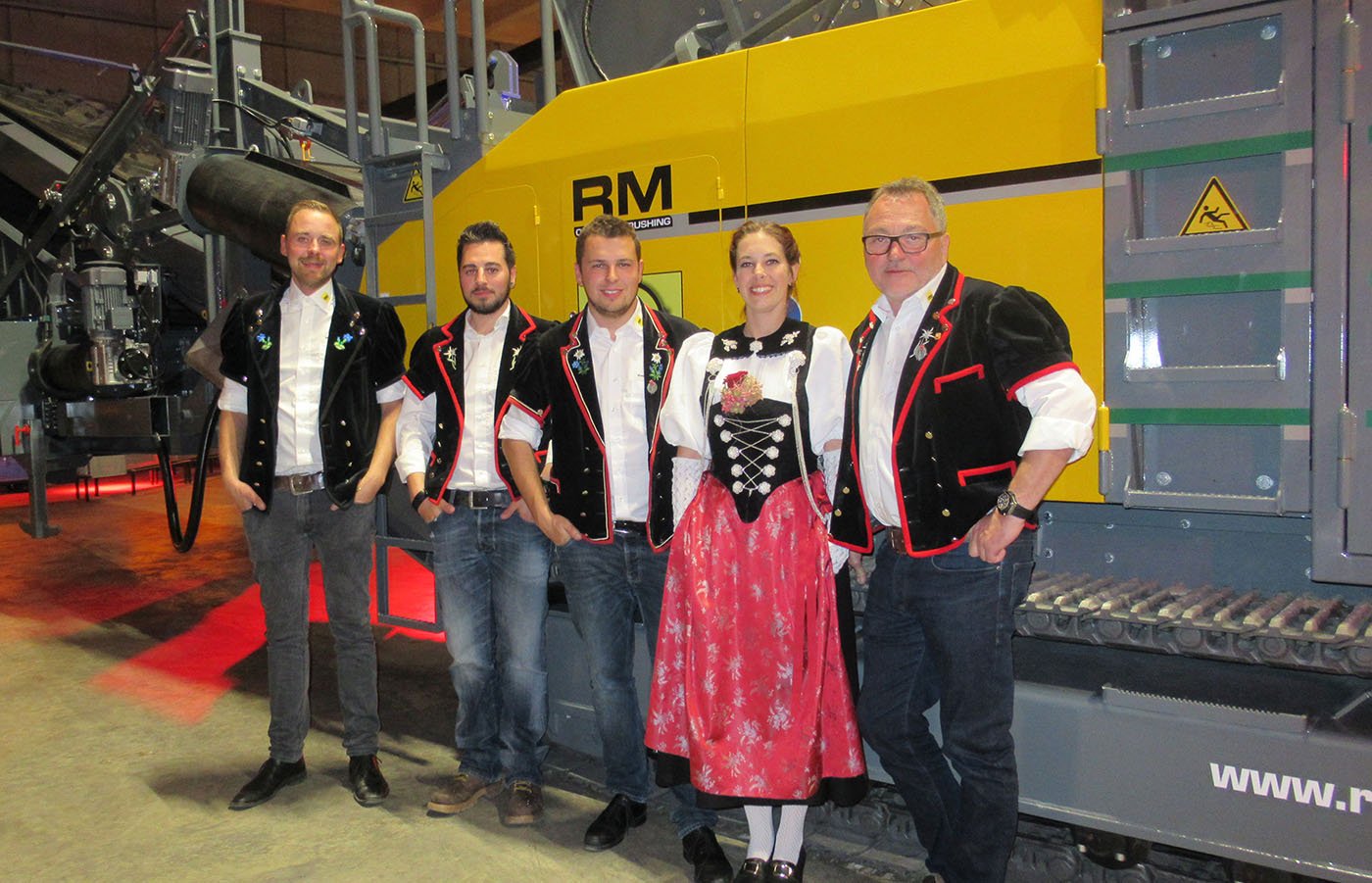 This success story was celebrated on 27-28 October as part of the Open Days and a customer and supplier event with over 300 guests. "We started five years ago with just two people. There are now six of us looking after RM customers in Switzerland," says Peter Schärer, managing director of RUBBLE MASTER SCHWEIZ AG.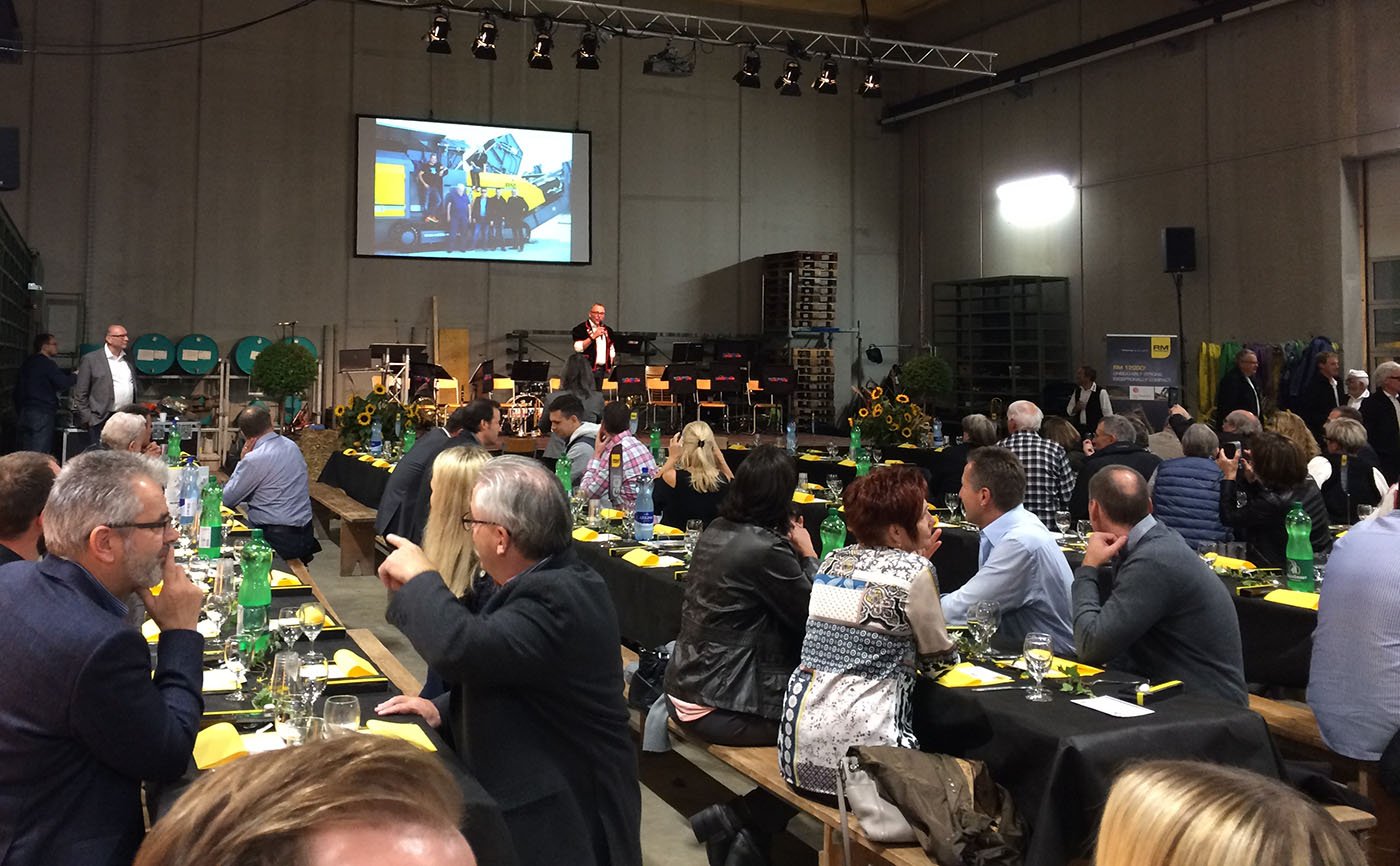 Numerous customers and other interested guests received a warm welcome from the team at the new RM premises in Switzerland. Visitors enjoyed the highlights which included the presentation of the RM 120GO! with MS125GO!. Customers were able to see how convincing the efficiency and performance of the RM crushers and screens are in a live demonstration of the RM 100GO! together with the RM HS5000M screen.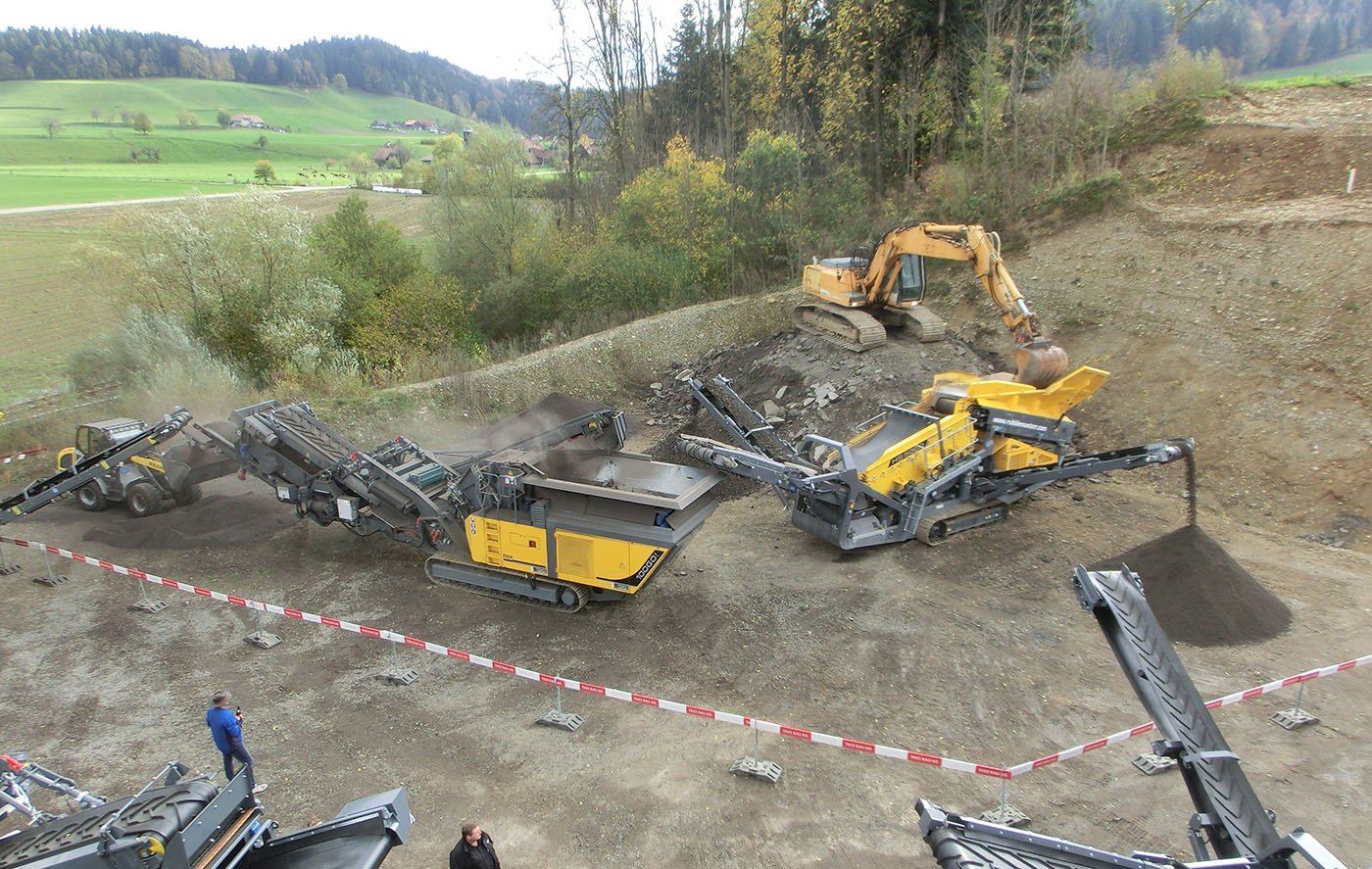 The subsequent anniversary celebration with the RM employees from Switzerland and Linz plus the customers also featured a number of highlights. With the "Sunntigs-Zwaschple" yodellers and the "Bouele-Musig" brass band, some hearty food and a performance by Flugo, who carved a motorbike from a block of wood as a present for Peter Schärer, not only the past five years but also the future was celebrated.