RUBBLE MASTER has been training apprentices for nearly 20 years. This year another four new apprentices started their careers as agricultural and construction machinery technicians, metalwork technicians and office clerks. During their first days as new apprentices at RM they gained numerous new and positive impressions while discovering their new working environment. On their second day in the company there was the annual apprentice outing. The trip started at 6:30 am and took them through breathtaking countryside to Anger, the location of Winkelbauer – one of RUBBLE MASTER's suppliers of many years.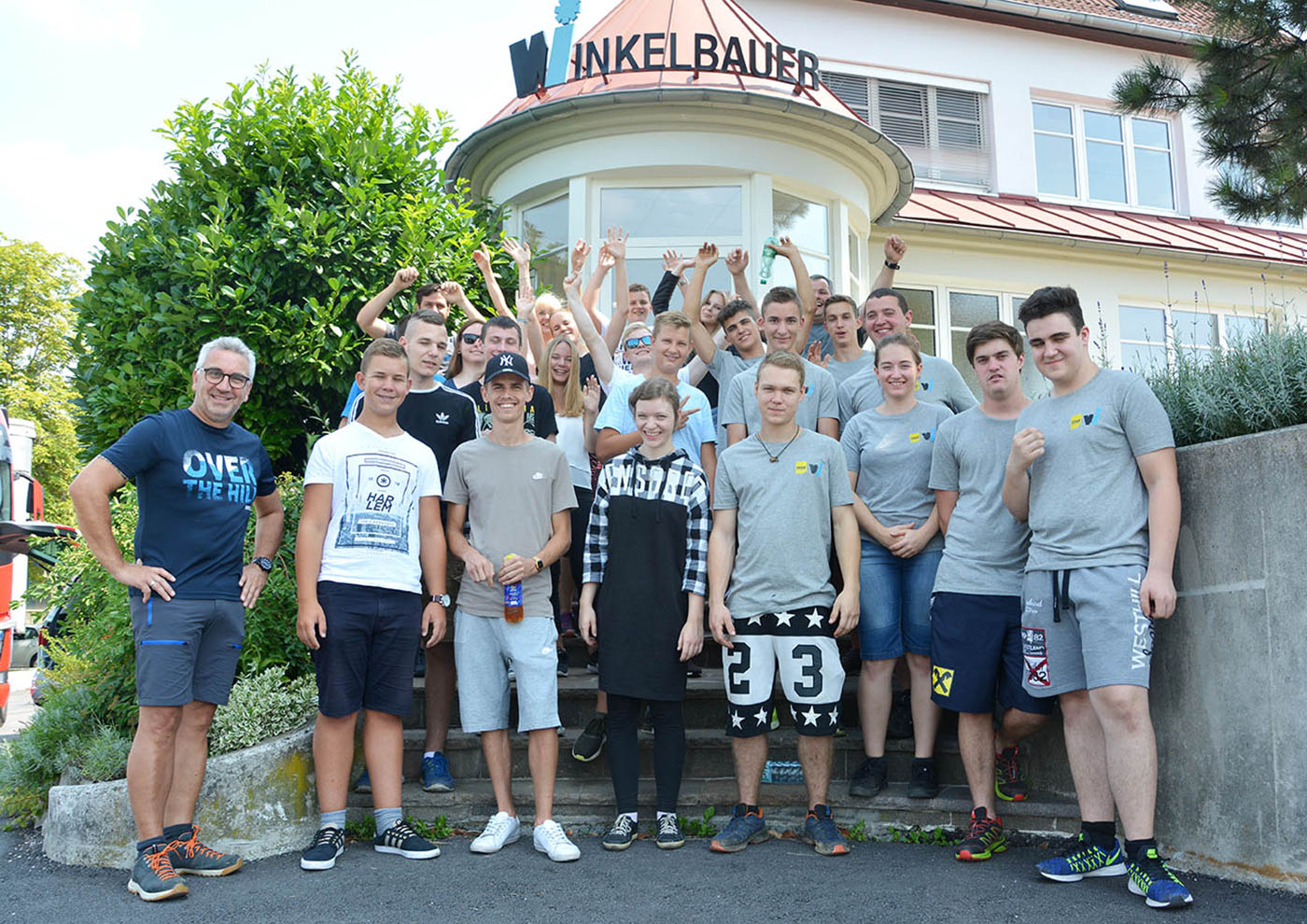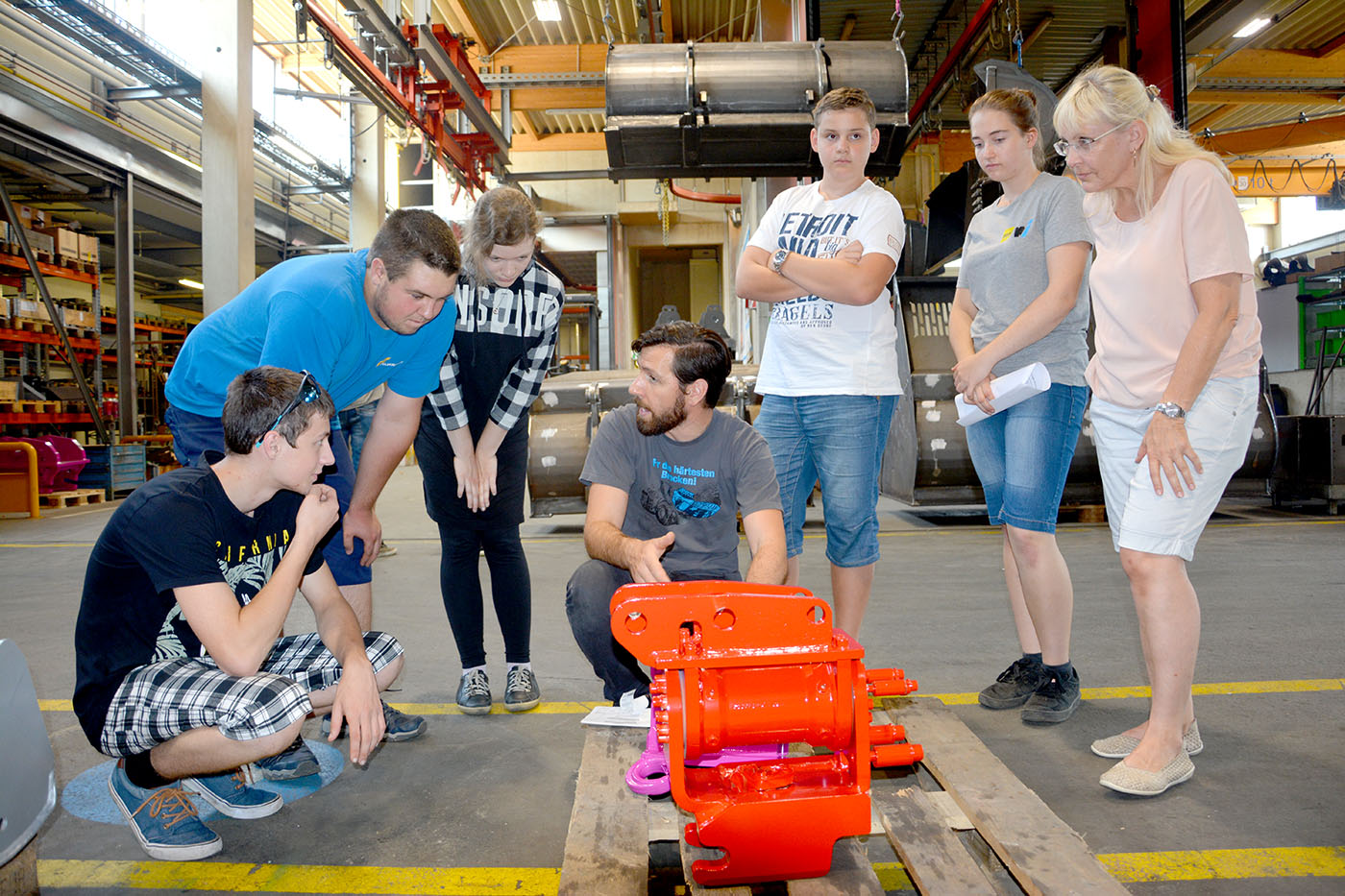 The tour through the company and the information presented by the apprentices at Winkelbauer gave the RUBBLE MASTER apprentices a good overview of the company. The view over the breathtaking panorama on the hike up Kulm hill afterwards was amazing!
At the end of the day, each apprentice was given a T-shirt with the Winkelbauer and RM logos so they will always remember this day!