The customer had specialised in a particular niche: acquiring old bricks for traditional house building projects in his country. As "retro bricks" have a considerably higher value than new bricks, this niche is proving to be more and more lucrative. The only way to acquire these old bricks is to be involved in the demolition of old houses and farms – also castles at times. Waste bricks and concrete are unavoidable in the process, but it would be very expensive to handle their disposal. The customer found a profitable solution in the entry level model RM 60. Weighing in at only 12 tonnes, this impact crusher processes the rubble to make aggregate which, in most cases, is reused on site. The customer has thus found a flexible problem-solver which, with an average capacity of 60 t/h, fulfils all expectations. The company has already invested in the larger RM 70GO! as the recycling quantities have continued to grow.
Our crushers in action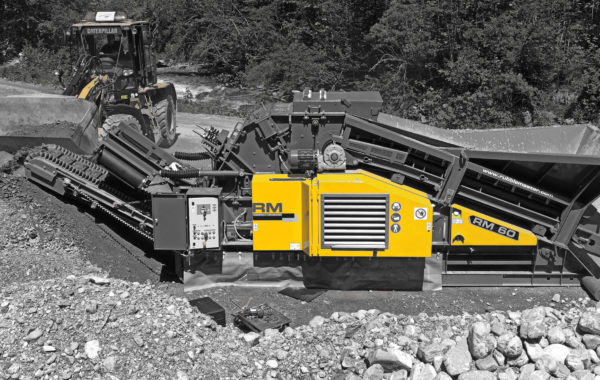 The RM 60 is the most compact RM crusher and the ideal choice for processing smaller quantities for businesses which are looking to expand their activities and increase profits. Like all RM crushers, the 12 tonne model can also be combined with high-performance pre-screens and post-screens.