Alfred Lauzon has been in the paving business for 54 years and established the company "Northern Paving" at the age of 20.
Four years ago he first started thinking about recycling because it is harder to dump waste material. At CONEXPO 2014 he got to know RUBBLE MASTER. He realized that his situation was not much different than those of other RUBBLE MASTER owners. He generates his own waste material and he saw the need to process the ever increasing concrete and asphalt waste material. Shortly after CONEXPO he purchased his RM 80GO! Compact Crusher.
Three years and 1,200 operating hours later his business has changed. He opened a second recycling yard. Contractors from all over southwestern Ontario are hauling material all the way to Guelph to get rid of their waste, and to circumvent high tipping fees in the greater Toronto area.
Alfred is an old-school guy who values quality work and quality relationships. Every aspect of his business reflects quality and craftsmanship. Also, his material is top notch which he is very proud of. The local big-shots can't provide the same material quality as he does. He knows what is coming in and how to sort through the material to get a beautiful finished product.
Our crushers in action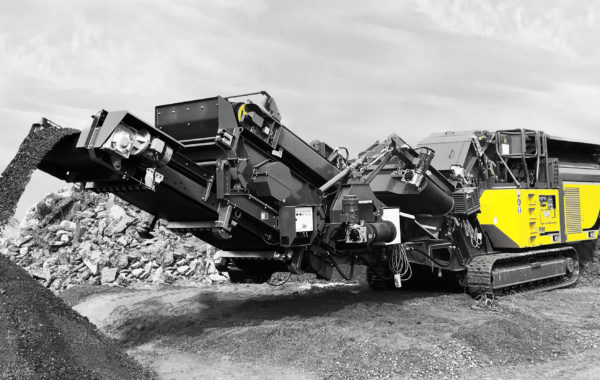 High performance and profitable – these are the characteristics which best describe the RM 90GO!. Packed with versatility it transforms all mineral materials into high-quality cubic aggregate at up to 200 t/h. Thanks to its mobility it is at home in city centres as well as in the mountains.