In the middle of Tel Aviv, next to the Azrieli Center, you will find an RM 100GO! mobile impact crusher processing 40,000 m³ of steel-reinforced concrete to make 0-32 mm recycled aggregate. The reason for this is the expansion plan for the Azrieli Center featuring an 84-storey office complex and shopping mall which will be the tallest building in Israel. First of all it is necessary to remove what is already on the site and dig 30 m deep into the ground. The concrete demolition waste produced in the process is recycled on site and put back into the construction cycle. Our customer is one of the specialists for the preparation of construction sites for new high-rise buildings in Tel Aviv. Its projects involve demolishing the old buildings to begin with and then excavating to around 20-35 m deep to build a new high-rise building.
Thanks to the impressive throughput performance in combination with the compact dimensions, the RM crusher is ideal for use in the metropolis. The fact that the high-quality end material can be reused immediately on site, plus the low wear and diesel consumption were other factors which prompted the customer to also purchase an RM V550GO! in the meantime.
Our crushers in action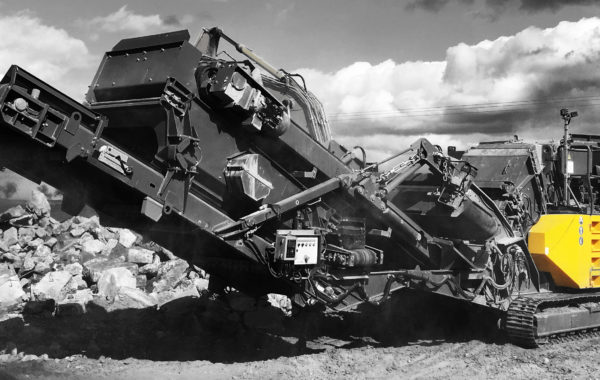 The RM 100GO! is the star among the mobile crushers – a mobile power pack for every application. It is ready for action within minutes and can handle a wide variety of materials extremely quickly. Weighing in at only 29 t when empty, it crushes up to 250 tonnes of material per hour.