Higher performance and better quality in recycling production waste is no illusion. A concrete manufacturer replaced their jaw crusher with an RM 60 in combination with an RM VS60 prescreen and RM CS2500 post screen. In addition to higher quality, they brought the company enormous cost savings.
A concrete manufacturer wanted more performance and better quality in the recycling of its production waste. They exchanged their jaw crusher for an RM crusher. Customer: "The RM 60 in combination with a RM VS60 pre-screen and a RM CS2500 post-screen is even being used to recycle relatively small quantities of production waste from the concrete block making plant." Thanks to this combination the company now also accepts their customers' C&D waste and uses it in their own concrete brick manufacturing process. The final material is screened off to 0-10 mm, which produces a high-value aggregate and saves enormous costs.
Our crushers in action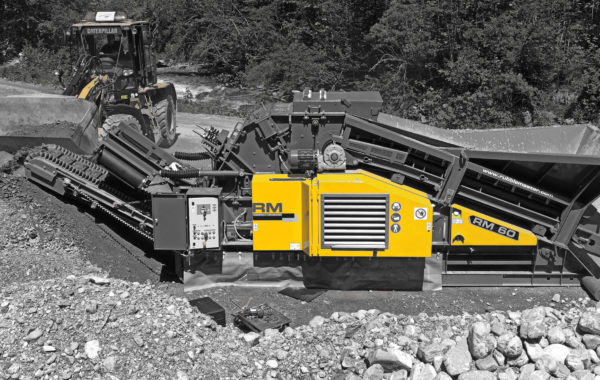 The RM 60 is the most compact RM crusher and the ideal choice for processing smaller quantities for businesses which are looking to expand their activities and increase profits. Like all RM crushers, the 12 tonne model can also be combined with high-performance pre-screens and post-screens.