| | |
| --- | --- |
| Country | Austria |
| Machines | RM 100GO! |
| Material | Concrete, Reinforced slit channels |
| Feed material | 700 – 800 mm |
| Final aggregate | 0 – 63 mm |
| Final material application | Substrate for the new runway |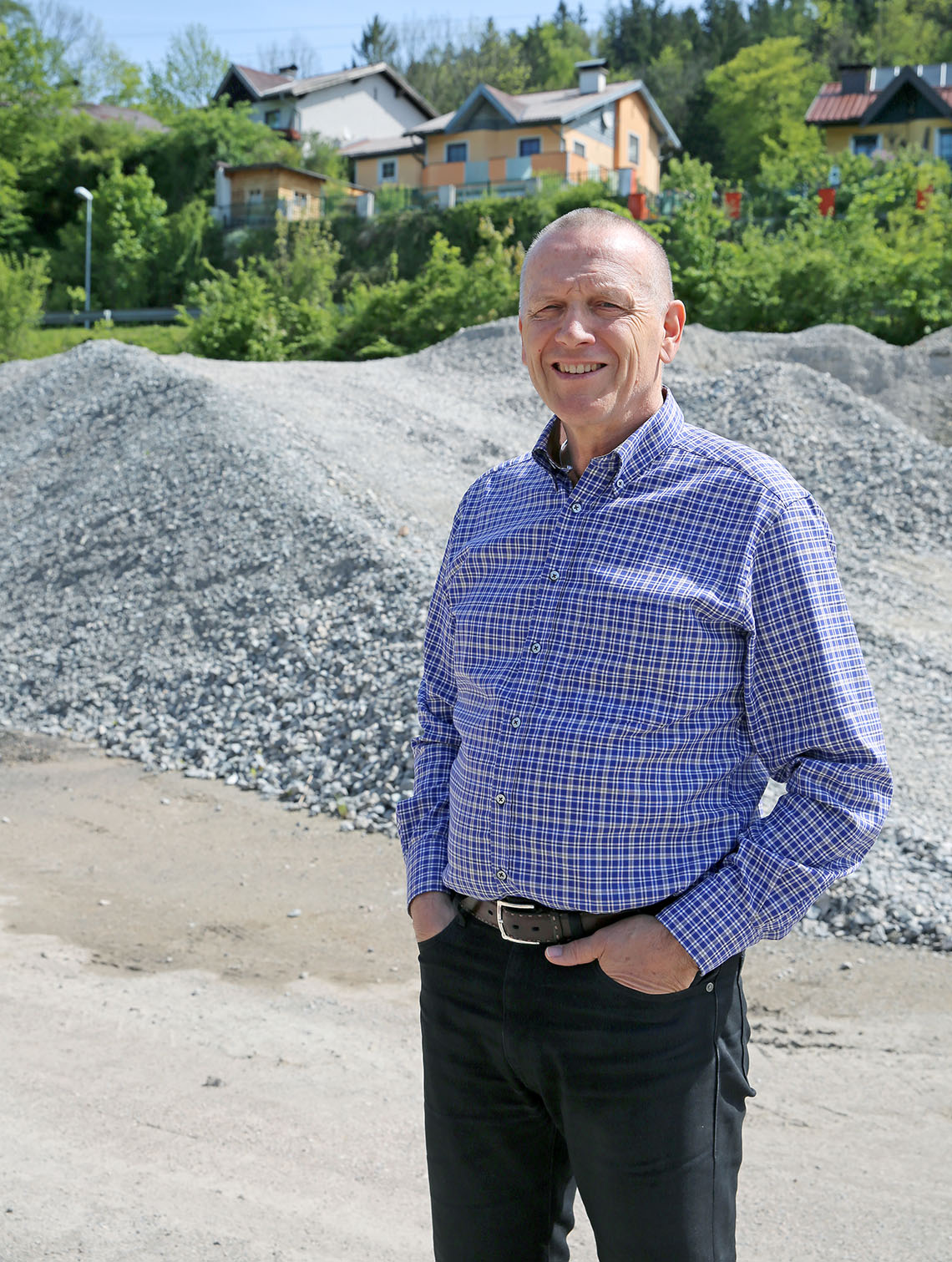 An extraordinary backdrop was provided for the RM 100GO! working in Salzburg. In front of the snow-covered mountain landscape, the mobile crusher was able to deliver its full potential at Salzburg Airport. "This job is particularly challenging due to its tight time schedule," says Klaus Weickl, Managing Director of Weickl Erdbau GmbH. "We only had four weeks to complete the entire project. The RM 100GO! managed to crush all the material into a recyclable final aggregate in less than a week. At peak times, the crusher achieved an impressive throughput despite the difficult material.
Benefit for the regional circular economy
The hired compact crusher was able to perform its work directly on-site at Salzburg Airport. The building contractor is particularly impressed by the sustainable use of resources. "We can recycle the demolished material on site and reuse it immediately. The sub-structure of the new runway will be filled with the recycled material. This creates a cycle in which time and costs are reduced and environmental impact is minimised." Time and transport costs were saved by this environmentally friendly mobile crusher.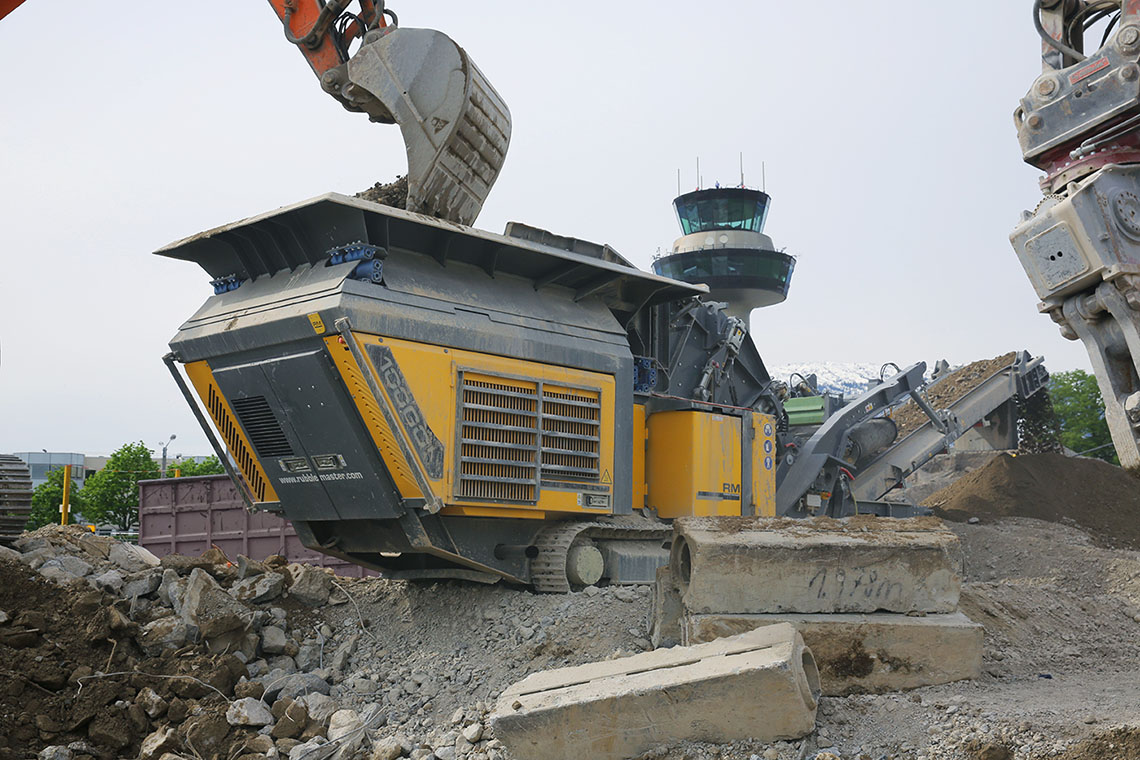 Service and performance go hand in hand
Klaus Weickl has been working with RUBBLE MASTER products for many years and is convinced by their quality and service. "I appreciate RM's excellent cooperation and professional service," explains Weickl. "At a construction site on the A99 motorway in Munich we also had a RUBBLE MASTER machine in operation, the RM 120GO! Both the performance of the crusher and the handling for the employees was significantly better than that of competing products – also in terms of technical issues." With proven RM 24/7 Service, a solution to problems can be provided at any time. The service team at RUBBLE MASTER are the experts to contact around the clock in the event of an emergency so that they can quickly find a solution to resume trouble-free operation.
Intuitive crushing thanks to technical excellence
Klaus Weickl is well aware of the high quality of RUBBLE MASTER crushers. "RUBBLE MASTER machines are particularly interesting because of their compact size. The dimensions, height and weight make the device easy to transport and very quickly ready for use with the RM GO! principle," explains Weickl. Weickl opted for an RM 100GO! for the job at Salzburg Airport. This machine scores top marks with high reliability, value retention, cost effectiveness and productivity at the same time as low operating costs. "We particularly appreciate the exceptional technical quality. The impact plates can also easily be adjusted during operation. The crusher is easy for my employees to operate on-site – you can see that professionals are behind the development here," Weickl is pleased to report.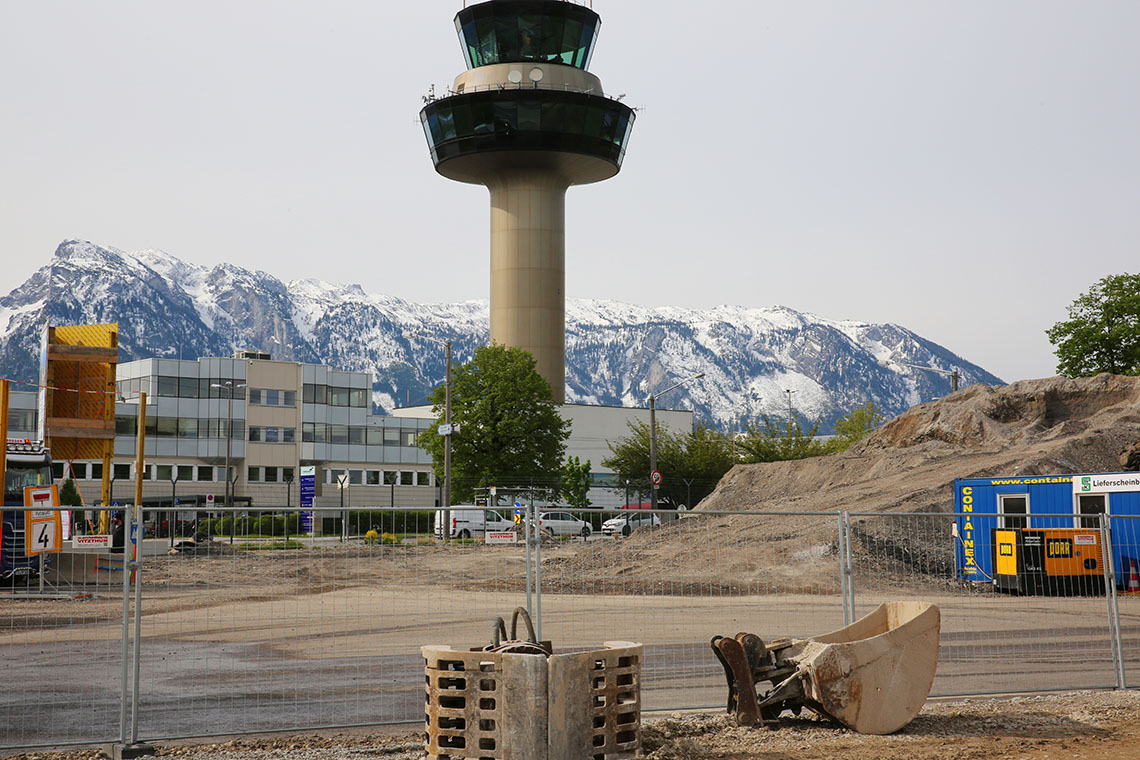 Mobile crusher rental made easy
The core business of Weickl Erdbau GmbH is earth moving and demolition. Due to the wide range of jobs they cover, it makes sense for the company to rent a compact crusher for certain contracts. Weickl has been using this rental concept for several years. "In our case, the volume we process is too small to justify the purchase of a crusher. The rental system is perfect for us for processing materials directly at construction sites," says the managing director of the construction company. Crushers and screens can be easily rented from RUBBLE MASTER in Austria and Switzerland. The contractor remains flexible and gets the right product for the respective location and time frame.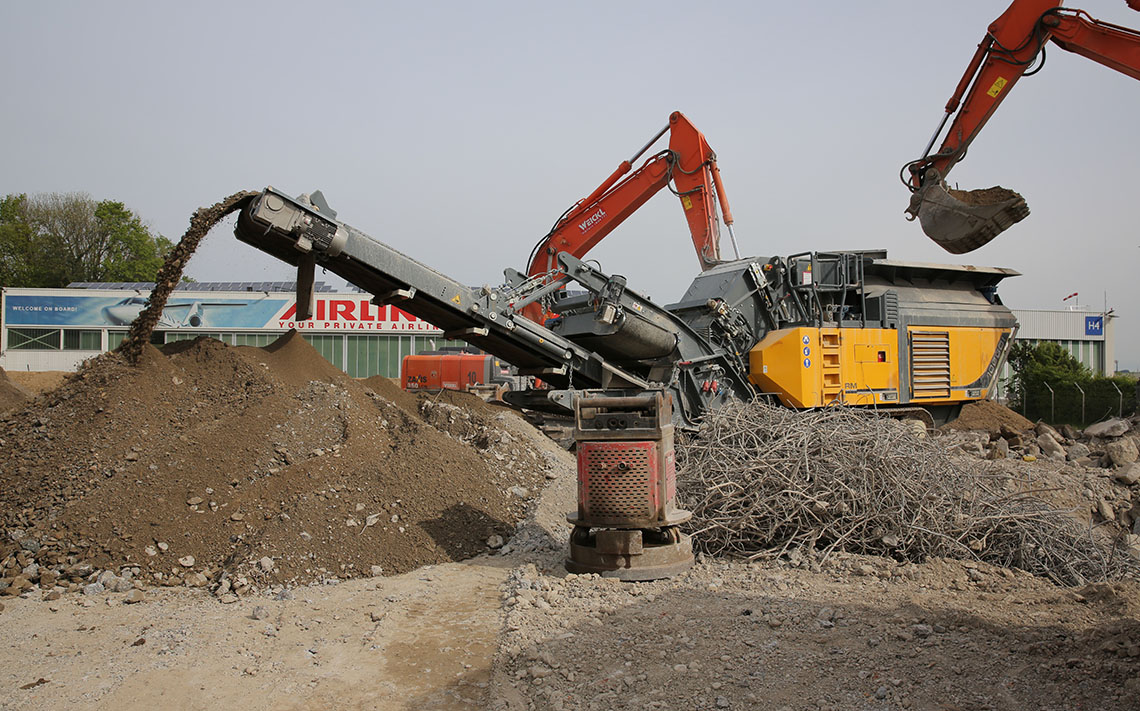 Our crushers in action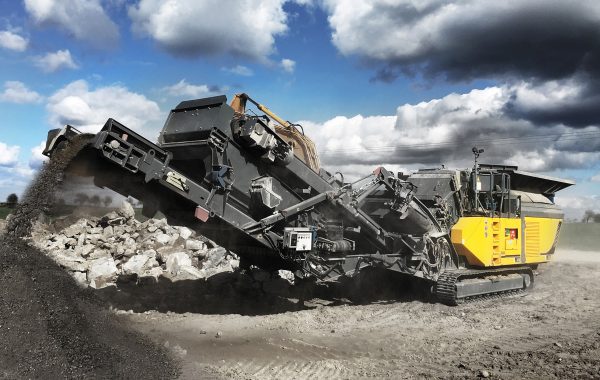 Der RM 100GO! ist der Star der mobilen Brecher – ein mobiles Power-Paket für jede Anwendung. Innerhalb weniger Minuten ist er voll einsatzbereit und verarbeitet rasch die unterschiedlichsten Materialien. Mit einem Eigengewicht von nur 29 t bricht bis zu 250 t Material pro Stunde.