Sustainability is more than just a catch-word for Lukas and Niklas Schäublin. The whole team acts according to this principle at the Terraluk Tiefbau GmbH, a family-owned company founded in 2000 with its headquarters in Laufen in the canton of Basel-Landschaft. Like RUBBLE MASTER, their top priorities are reducing the number of truck journeys, and thus minimising emissions and noise levels while saving fuel consumption. "Based on the increasing demand for environmentally friendly and sustainable recycling, we recently decided to become a complete solutions provider. The processing and recycling sectors perfectly complement our previous product range. The RM 120GO! was the perfect choice for us thanks to its enormous flexibility, quick and easy transport and set-up and high capacity," says an enthusiastic Lukas Schäublin. The high performance direct drive diesel engine that also supplies power to electric motors on ancillary components was an additional argument in favour of the RM crusher.
Just a few months after expanding their business, the company received a number of orders in the processing and recycling sector. A flagship project with a recycling quota of 90 % is the processing of old concrete at the Zwingen paper mill in Basel.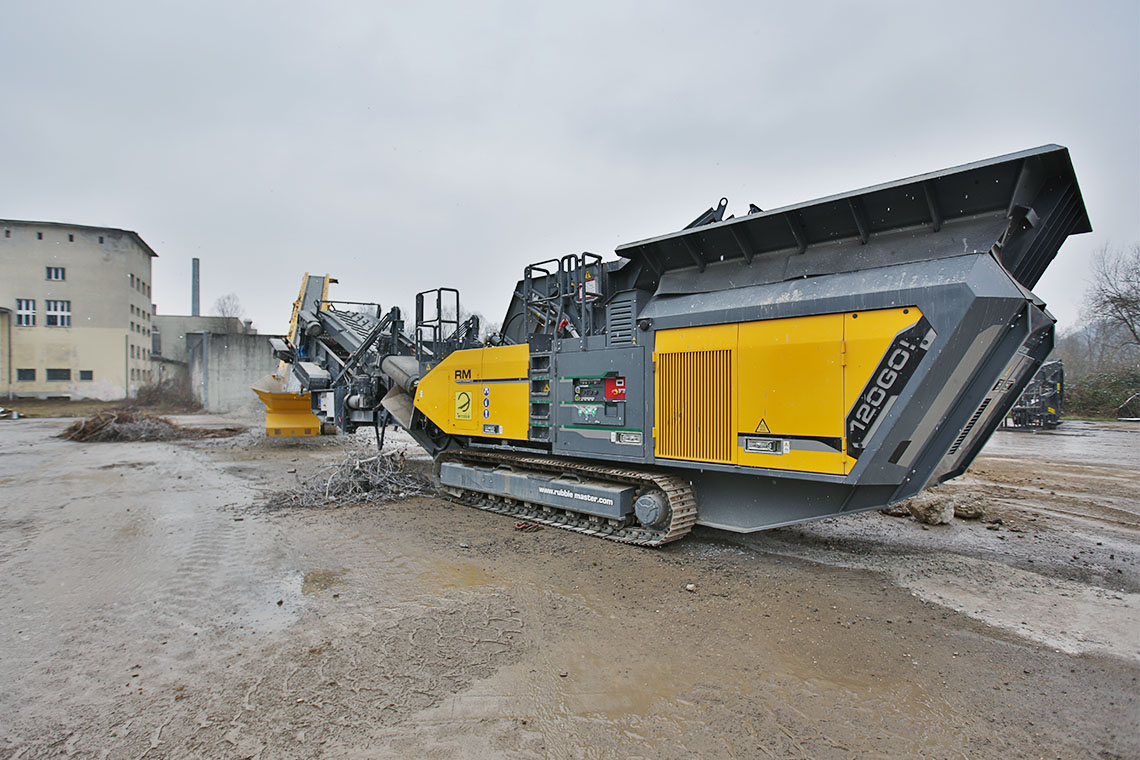 The strict regulations imposed by the city of Basel in terms of environmental protection were easily undercut by Terraluk with the assistance of the RM 120GO!.
This was supported by an RM HS5000M coarse material screening plant and an RM MTS2010 stockpile belt with crawler gear. 60,000 m³ of material will be processed here over the next two years. When that has been completed, this previously industrial area will be converted into green living space close to the city, with some of the materials processed on site being reused for construction.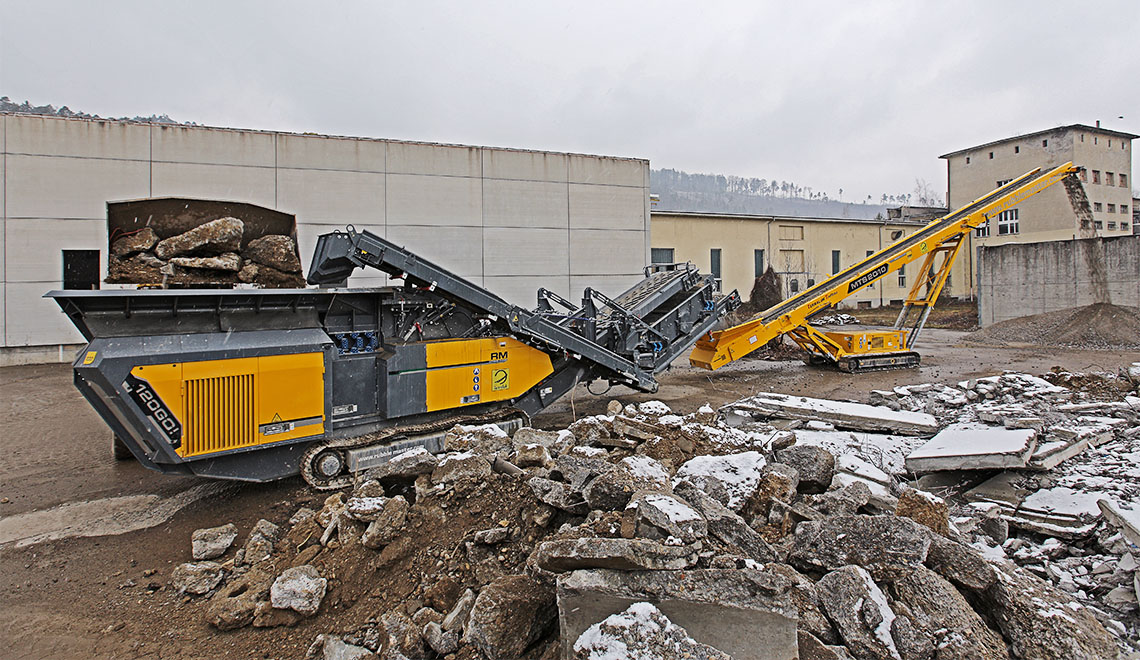 At Terraluk, sustainability is not just essential in terms of the environment. Socially sustainable towards employees and customers is also deeply routed in the company's philosophy. "Honesty is very important to us. Our aim is to establish long term business relationships. We like to remain in close contact with our customers and are always available for our customers. This is another point that connects us with RUBBLE MASTER. Continuous dedication to delivering first-class quality and service is something that we experience every day from RUBBLE MASTER as well," explains Niklas Schäublin.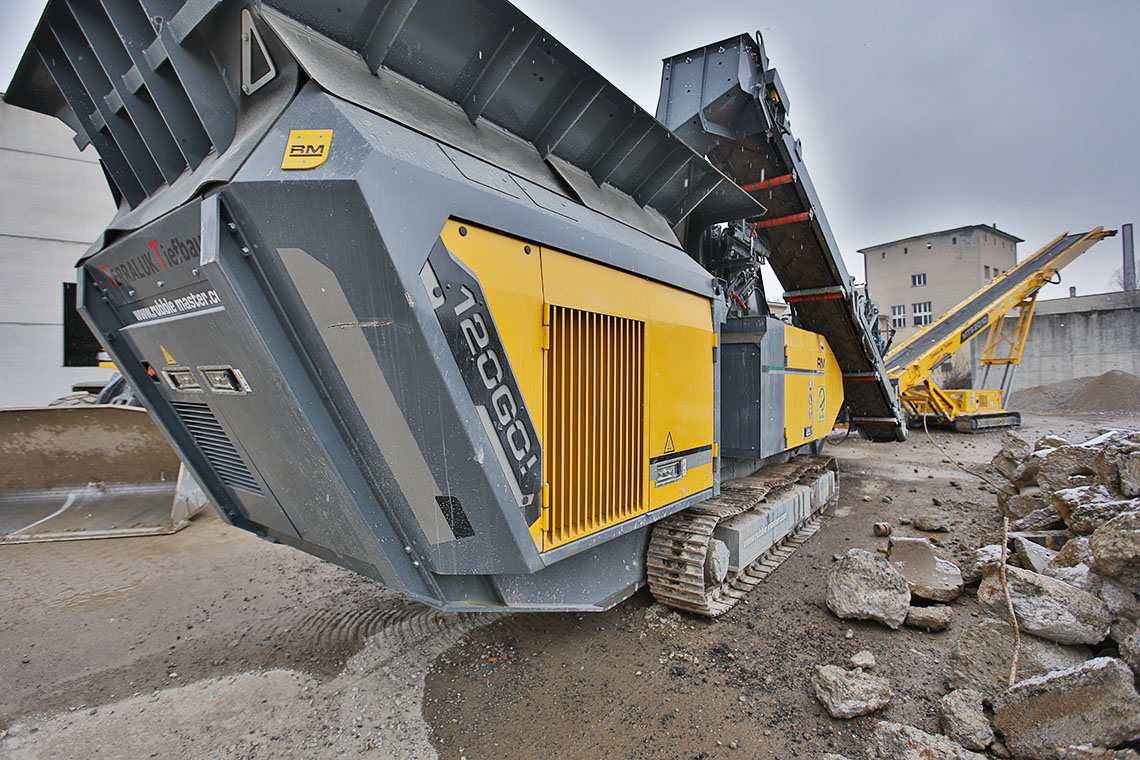 Fact box:
Total volume: 60,000 m³
Average throughput capacity: 1,200 t/day
Recycling quota: 90 %
Average consumption: 25-30 l (depending on crushing gap)
Truck journey saved: 40 %
Our crushers in action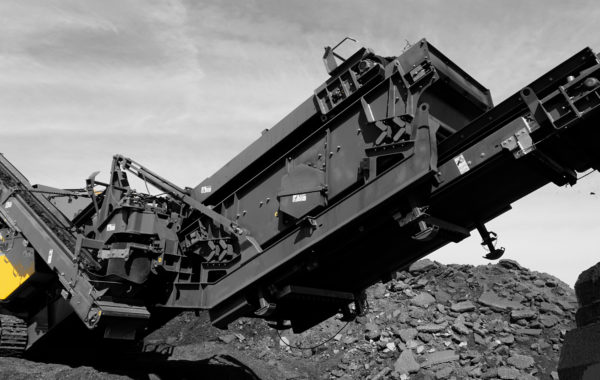 Mit einer Durchsatzleistung von bis zu 350 t/h katapultiert der RM 120GO! RUBBLE MASTER in eine neue Liga. Durch einfachen Austausch der Prallschwingen, ist der mobile Brecher sowohl in der Naturstein- als auch in der Recyclingindustrie flexibel einsetzbar.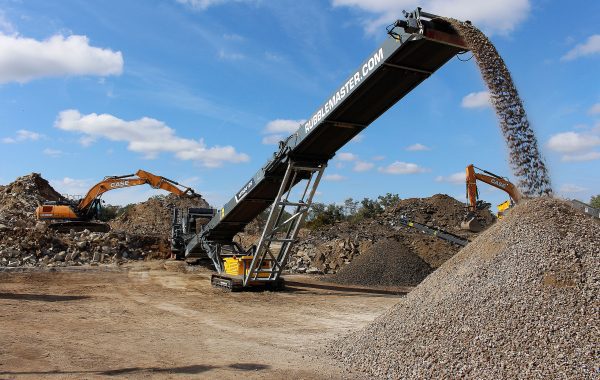 Die RM MTS-Serie ersetzt beim Aufhalden des Schüttgutes den Radlader und spart Ihnen somit Zeit und Geld. Die raupenmobilen Haldenbänder punktet mit geringen Wartungskosten und einfacher Technik. Es steigert Ihre Produktivität und Ihre Betriebskosten werden gesenkt.