A company had been offering skip hire and waste management services for years. As the amount of incoming C&D waste was increasing all the time the company decided to invest in a compact crusher. It was clear to the newcomer to recycling that the RM 60 is the ideal crusher. Compact size, only 12 tonnes machine weight, hook-lift mobile and a capacity of up to 80 tonnes per hour. The recycling of C&D waste quickly developed into a stable, additional line of business for the company. The company currently processes around 10,000 tonnes of C&D waste per year to make 0-45 mm aggregate. Customers appreciate the quality of the materials which they use for substructures in industrial buildings.
Our crushers in action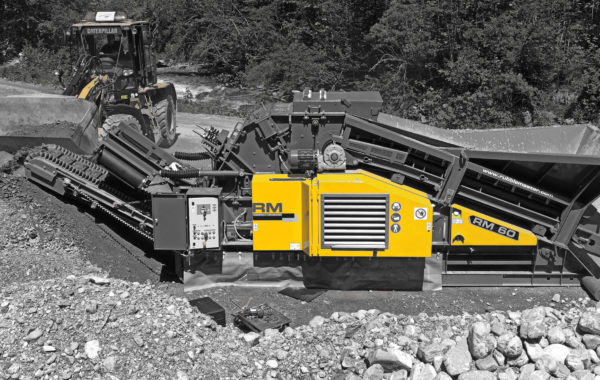 The RM 60 is the most compact RM crusher and the ideal choice for processing smaller quantities for businesses which are looking to expand their activities and increase profits. Like all RM crushers, the 12 tonne model can also be combined with high-performance pre-screens and post-screens.