In 2018, Marklund & Son, located in Sweden, already invested in a RUBBLE MASTER impact crusher, the RM 80GO! (now called RM 90GO!). Due to the high level of satisfaction with the crusher and the excellent service provided by their RM dealer OP Systems, the machine park operator made the decision to make another investment in a RUBBLE MASTER machine for the purchase of a much needed scalper plant.
With over 30 employees, Marklund & Son in the north-east of Sweden is one of the largest machinery park operators in Skellefteå. Due to constantly increasing demand, the need to invest in a scalper arose in. Because of the strict environmental regulations of the Swedish government, a screen was needed that is equipped with Ad Blue and has as little impact on nature as possible. An additional, decisive factor was also the excellent relationship with the RM dealer, OP Systems. "Besides the RM 80GO!, which does its job perfectly, the customer service is impressive. We really appreciate the friendly and forthcoming communication," says Emil Marklund, son of the owner and responsible for concrete crushing and sorting at Marklund & Son.
While the RM crusher mainly crushes concrete, the new RM scalper is now used to recycle valuable materials, such as gravel.
From May to November last year, the RM HS5000M was already able to recycle about 200 tonnes of gravel per hour.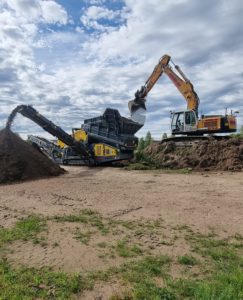 Our crushers in action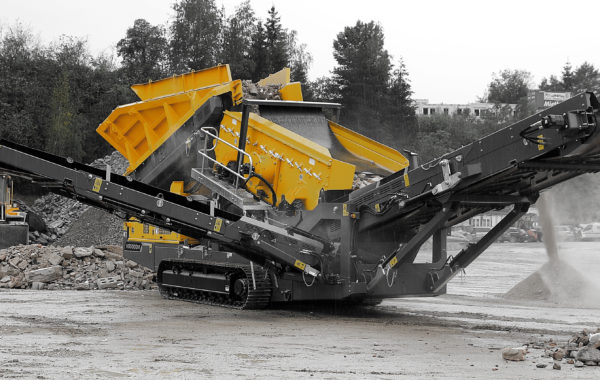 Tracked coarse material screening plants in the RM HS series can process various feed materials such as blasted rock, bulky demolition material and asphalt. All screens in the HS series are extremely robust and high-output. Thanks to their enormous throughput they minimise material handling.