| | |
| --- | --- |
| Country | Switzerland |
| Machine | RM 120GO! + RM MS125GO!! |
| Material | C&D waste and concrete |
| Feed material size | 0 – 700 mm |
| Final aggregate | 0 – 18 mm |
| Average throughput | 120 t/h |
| Final material application | Concrete production |
With 1,800 employees, KIBAG RE AG is one of the leading companies in Switzerland in the building materials and construction industry. The KIBAG Group operates 13 gravel pits, 21 concrete plants, 17 construction companies as well as several recycling and waste management companies. One of the four recycling plants is in the municipality of Wädenswil in the canton of Zurich, where an RM 120GO! has been processing waste concrete and C&D waste for concrete production since the beginning of 2019.
Urs Fischer, head of the Zurich recycling plant, already has many years of experience with crushing plants and is particularly impressed with RM Service: "We used to work with external contractors for crushing and then we rented an RM 90GO! ourselves. The great service and smooth handling of spare parts deliveries impressed us right from the very beginning. When we wanted to try a larger model and rented the RM 120GO!, we were so impressed that we bought it after only one week."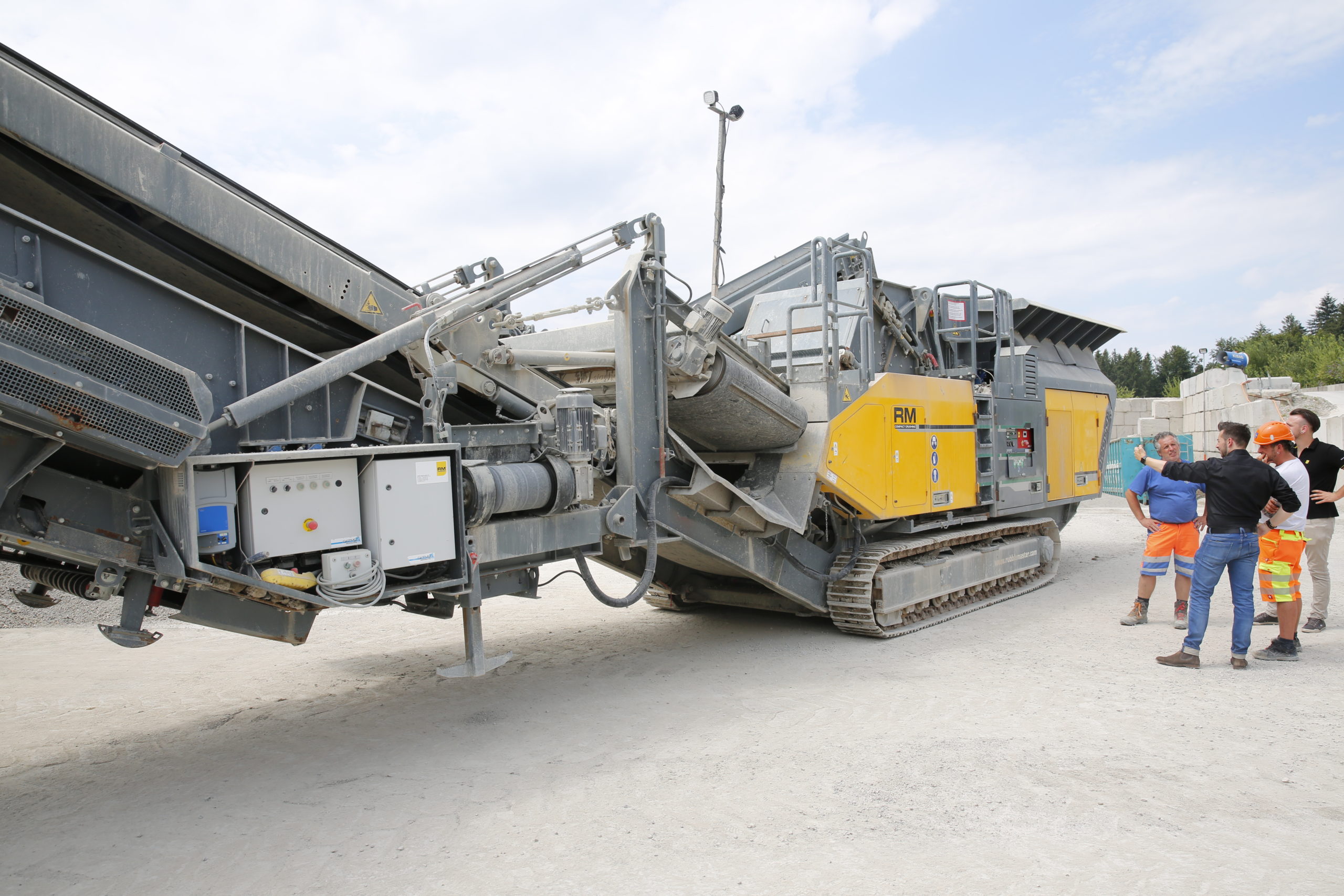 Urs Fischer personally pushed for the investment in the RUBBLE MASTER compact crusher unit: "Comparable crushers from other manufacturers consume three times the amount of fuel of our RM 120GO!. Depending on the application, we manage an average of just 30 litres per hour." RUBBLE MASTER machines not only operate with low emissions, but are also comparatively quiet, which should make local residents happy too. It was also important to Urs Fischer to choose a machine that is able to continue crushing in temperatures above 40°C and deliver the necessary results.
Enthusiasm for first-class RM Support has also reached another recycling plant at KIBAG RE AG. Here they decided to rent an RM 120GO! crusher together with an RM HS5000M pre-screen.
Our crushers in action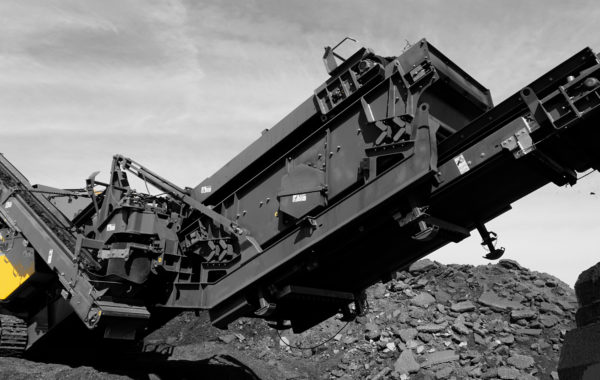 The new RM flagship with an output of up to 350 t/h catapults RUBBLE MASTER into a new league. Thanks to the easy exchange of the impact plates the mobile crusher can be used flexibly in both the natural stone and recycling industry.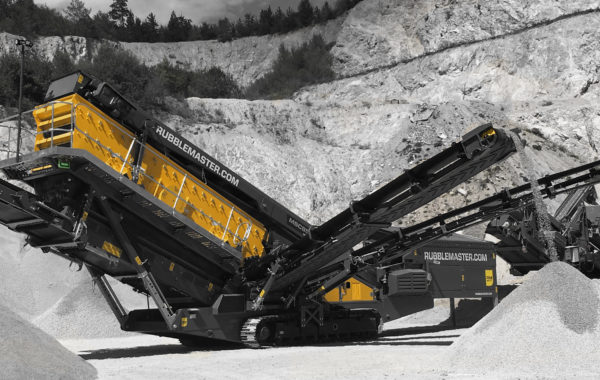 Produce up to five fractions in a single pass – that is what the RM tracked MSC series screens can do to give you a decisive advantage in the market. Depending on requirements, you can use 2-deck or 3-deck machines in quarries, for gravel and sand or for rubble.