Hermann Dünser's RM 90GO! operates when he needs it. The Austrian has appreciated the reliability of RM crushers for more than 20 years. Find out why he still allows himself the "luxury" of his own crusher for his one-man business.
| | |
| --- | --- |
| Country | Austria |
| Customer | Hermann Dünser |
| Machine | RM 90GO! |
| Material | Concrete, C&D waste, asphalt, bricks, river gravel, natural stone |
| Feed material size | Depends on application |
| Final aggregate | Depends on application |
| Final material application | Road construction |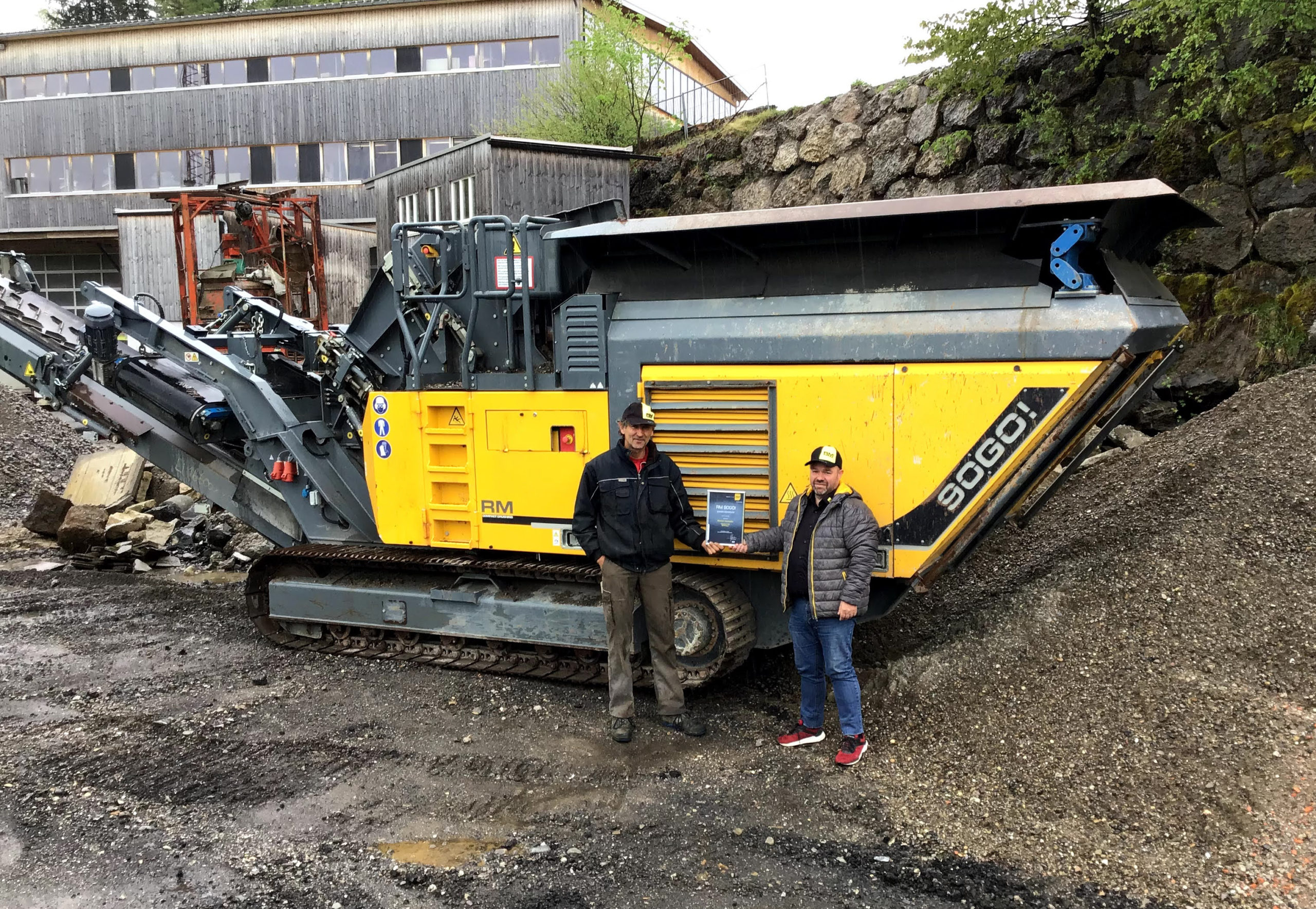 "The RM 90GO! is actually a luxury for a one-man business, but it's perfect for me," says Hermann Dünser from Bizau in Vorarlberg, Austria. "My depot is pretty small, so it's handy to be able to crush and reuse all the C&D waste on-site right away. Otherwise I would have to pay landfill fees for the C&D waste or rent storage space," he says by way of describing his savings. So the RM 90GO! pays off for him, even though he uses it for only 200 hours a year. The model has proven itself for the 52-year-old for more than 20 years: His first machine was an RM 60 and later an RM 80 before Dünser bought the previously-owned RM 90GO! earlier this year.
"The RUBBLE MASTER springs into action when you need it"
As a one-person company in the Bregenz Forest region, the flexibility and reliability of his machines are particularly important to Dünser. "Even just transporting 200 m³ of rubble and then bringing new material to the job site costs me too much time. Having my own crusher makes me more flexible in my work day. Even back then with my RM 60, I was able to access every alpine road and track in the mountains. RM crushers are very manoeuvrable, easy to transport and ready for immediate use. In addition, RM machines are extremely reliable. That is important for small business owners like me," says Dünser.
Service you can rely on
"I only buy machines that I know are reliable, and everything works in terms of service and spare parts. If I ever need spare parts, RUBBLE MASTER always has something in stock and the right part is delivered."
Recycle waste to produce raw material
"The crusher enables me to turn waste into valuable raw material again. RM impact crushers produce high-quality material with well-defined edges. This creates a material cycle. In addition, it saves a lot of truck journeys, which also makes ecological sense," says Dünser. In saying that he illustrates one of the key philosophies that has driven RUBBLE MASTER since its inception in 1991: Sustainable materials management using clever crushers and screens to conserve resources and protect the environment.
Our crushers in action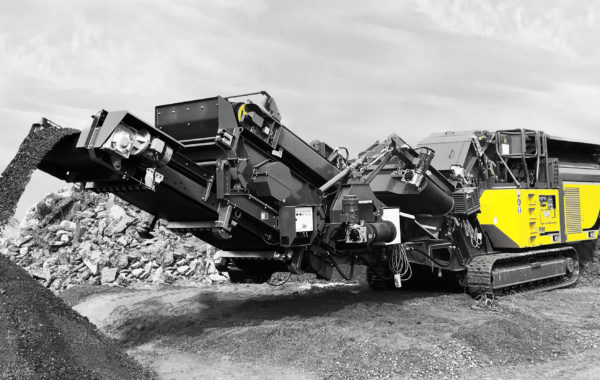 Leistungsstark und rentabel – diese Eigenschaften beschreiben den RM 90GO! am besten. Vielseitig wie er ist, verwandelt er jedes mineralische Material zu hochwertigem kubischen Endkorn, bis zu 200 t/h. Dank seiner Mobilität ist er sowohl in der Innenstadt als auch im Bergland im Einsatz.